Sanders briefs reporters following Scaramucci's ouster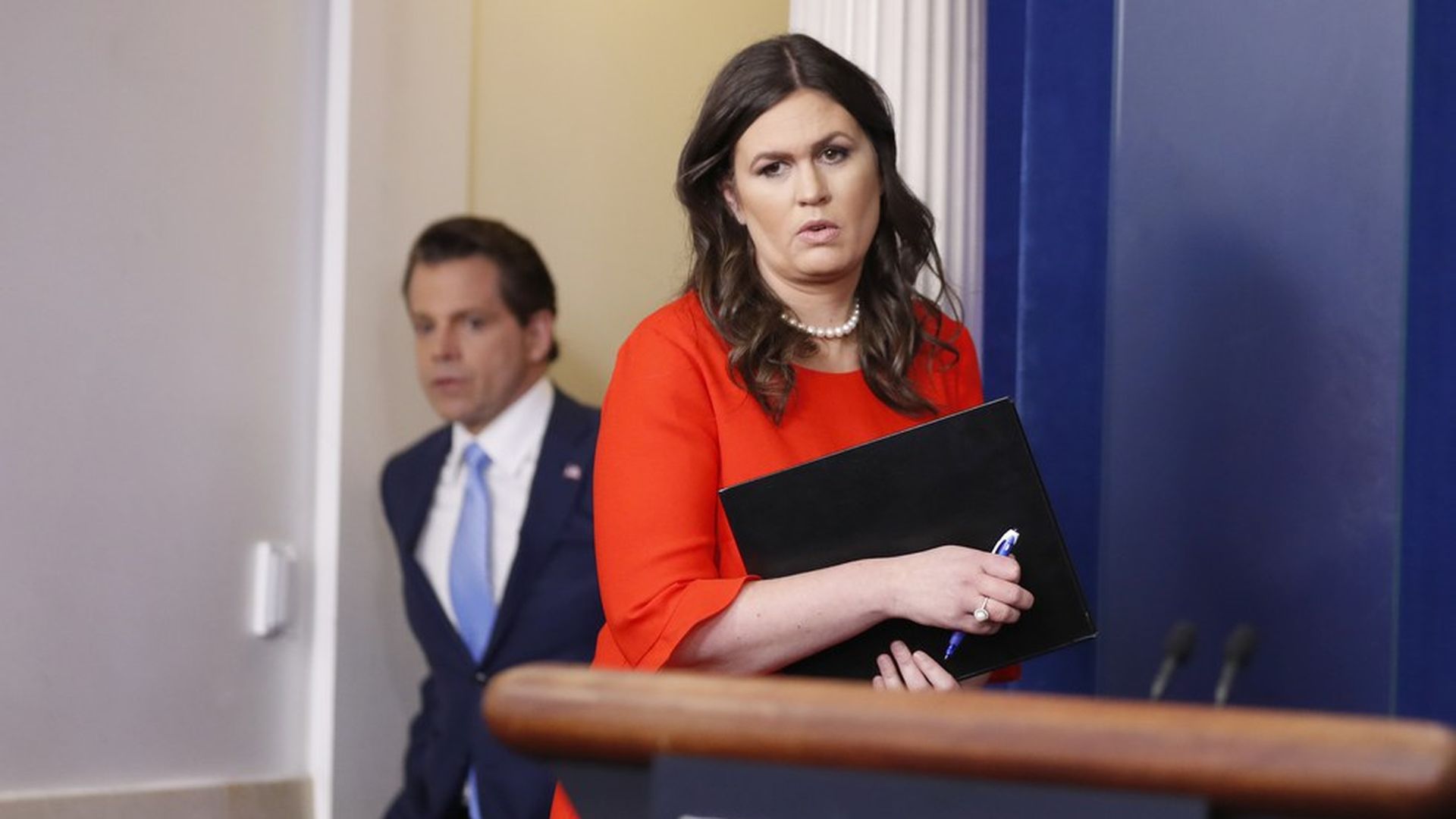 Sarah Sanders, who will soon replace Sean Spicer as Press Secretary, stated Monday that White House Communications Director, Anthony Scaramucci, "does not have a role [at the White House] at this time." She later added that President Trump "certainly thought Anthony's comments [to The New Yorker] were inappropriate for a person in that position." Other highlights from Monday's press briefing:
Is new Chief of Staff John Kelly responsible for Scaramucci's ouster? "We all serve at the pleasure of the president," but in this instance it was a "mutual agreement."
Hierarchy of reporting to Kelly: "Gen. Kelly has the full authority to operate in the White House and all staff will report to him."
What will happen to Spicer now? "I am not aware of any changes on that front."
On Attorney General Sessions: "The president has 100 percent confidence in every member of his Cabinet."
Earlier, Treasury Secretary Mnuchin and National Security Advisor McMaster announced new sanctions on Venezuela.
Go deeper