Sanders and Cummings hit Marathon for drug price hike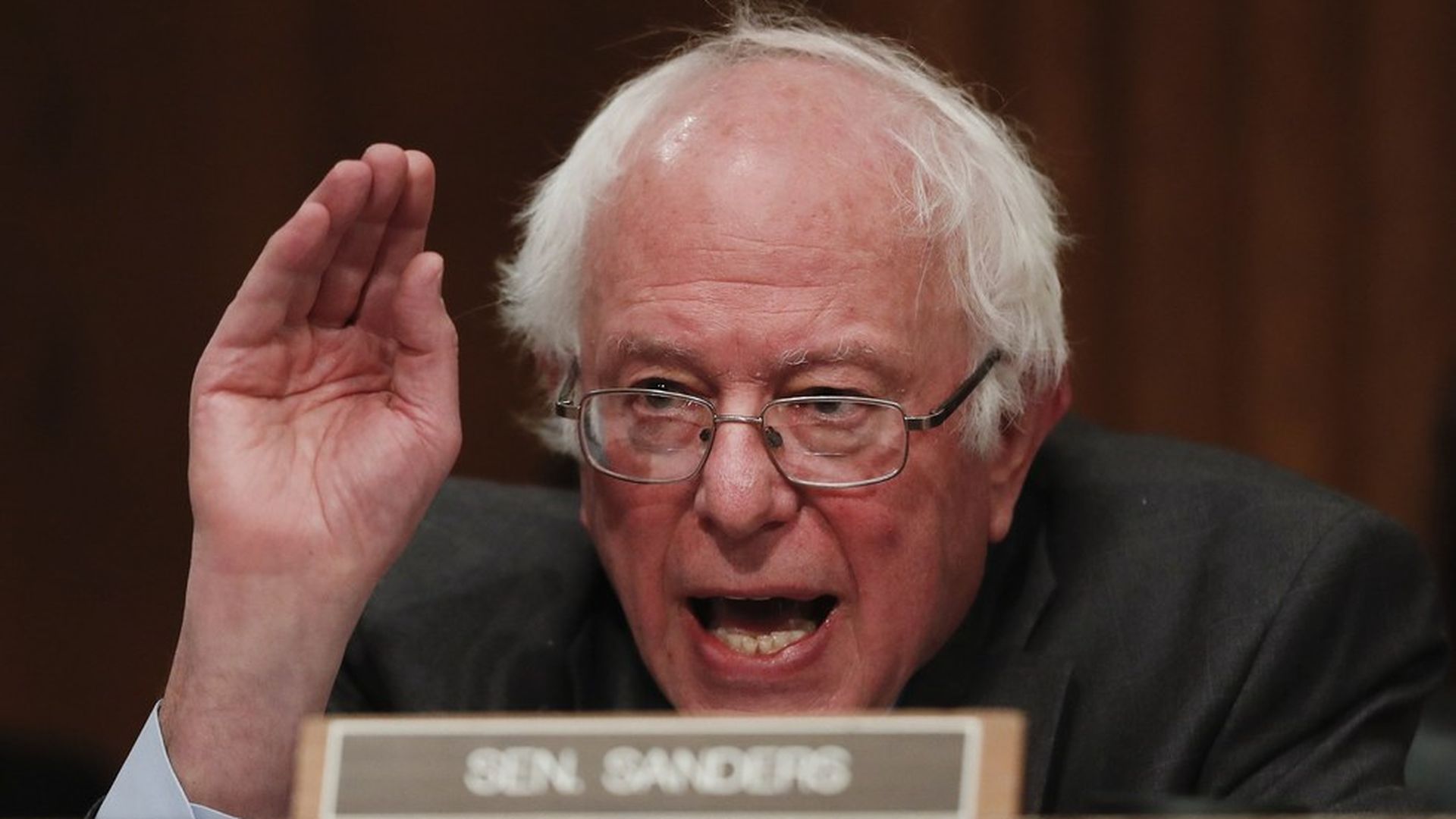 Sen. Bernie Sanders and Rep. Elijah Cummings have launched an investigation of Marathon Pharmaceuticals over its decision to raise the price of an annual supply of deflazacort, a steroid used to treat a rare degenerative muscular disease, to $89,000.
From their letter to Marathon's CEO: "Exorbitantly pricing potentially life-saving medications that should be widely available for a fraction of the price hinders patient access and drives up costs for the entire health care sector."
Why it matters: This is the first congressional action in the Marathon scandal, from two Democrats who have focused heavily on rising drug prices. It could signal further congressional action on the issue, an area in which President Trump has vowed action.
Go deeper