Samsung may sell refurbished Galaxy Note 7 phones, but not in US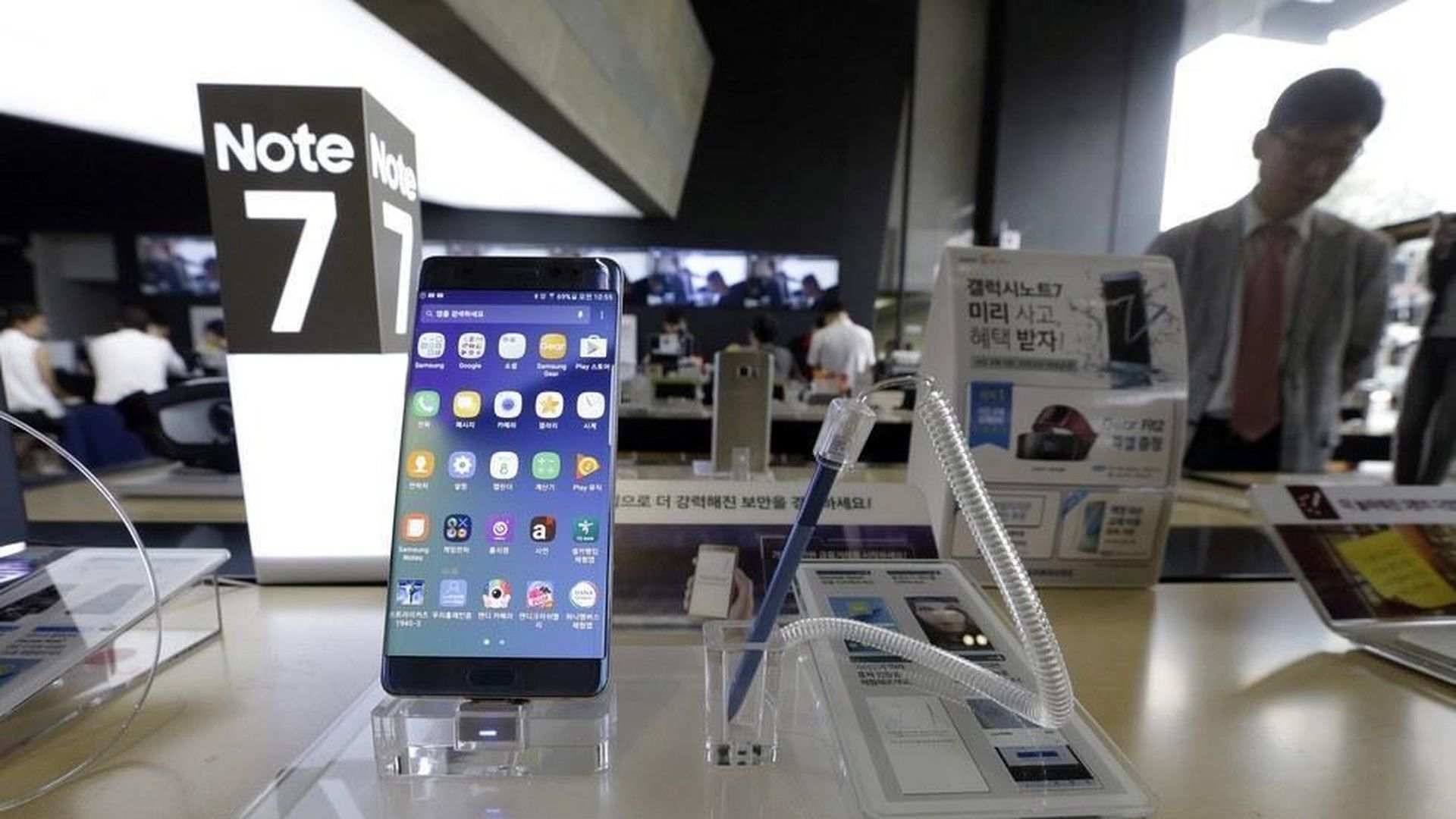 Samsung confirmed on Monday that it is considering selling or renting refurbished versions of the Galaxy Note 7 phone it recalled last year over their potential to catch fire. The devices won't be sold in the U.S. and may have a new name. The Korean phone maker will also work to recover and recycle materials from phones not used as refurbished devices.
"To be clear, the objective of introducing refurbished devices is solely to reduce and minimize any environmental impact," a Samsung representative told Axios. "The product details including the name, technical specification and price range will be announced when the device is available."
What it means: Samsung must be pretty certain that its investigation fully uncovered the battery-related issues causing the phones to ignite.
Why bother? Despite the reputation and other risks associated with such a move, Samsung's move could keep more electronic waste out of landfill and salvage a fraction of the lost revenue caused by the massive recall.
Go deeper