Samsung is the latest to try a phone that is also a computer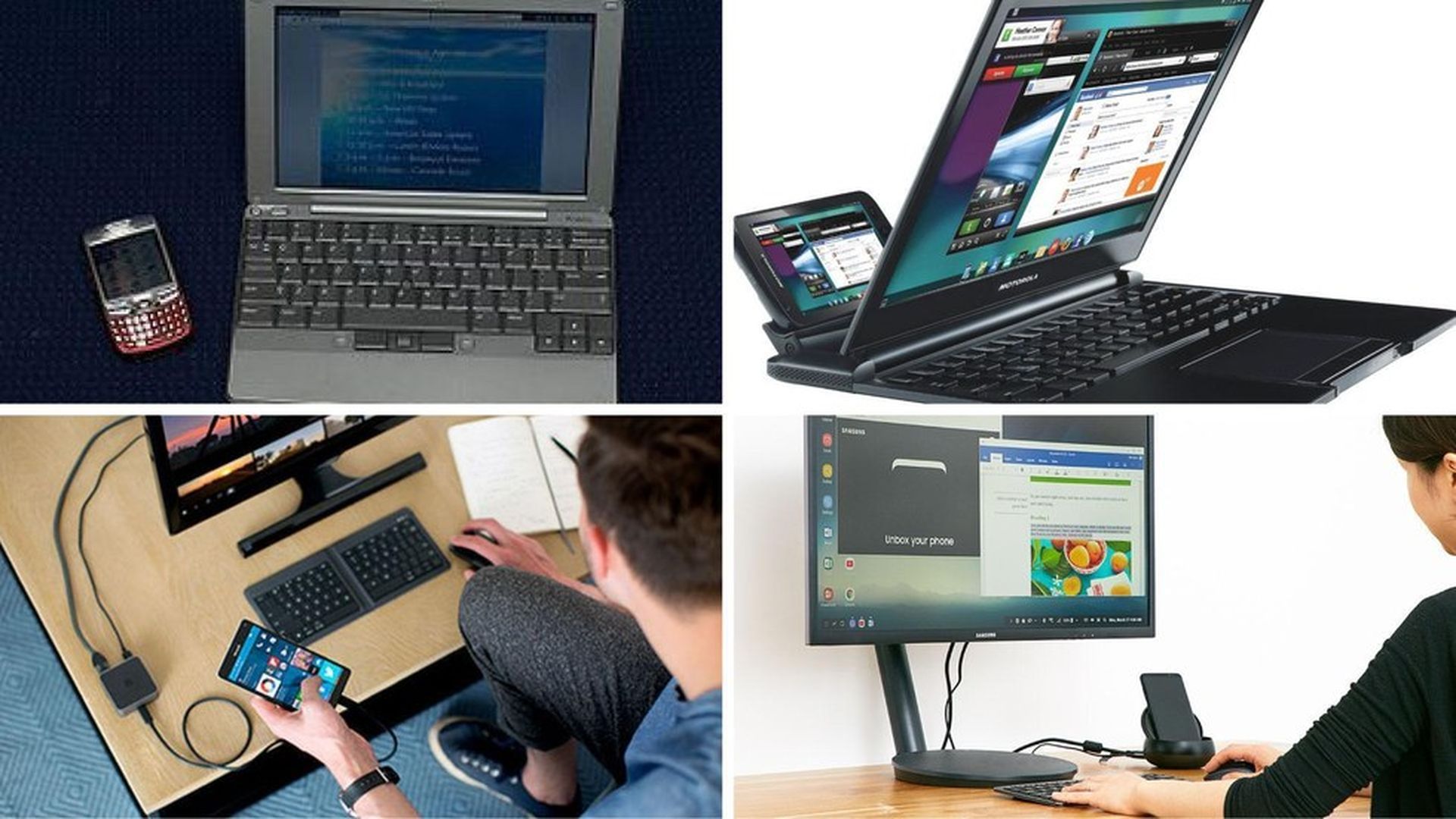 One of the more interesting accessories that Samsung introduced alongside its Galaxy S8 is something called the Dex — a small docking station that turns the new smartphone into a computer by connecting it to a monitor and keyboard. When plugged into display, Dex is capable of running multiple apps, including mobile versions of Office in resizable windows. But while it can render desktop pages in its browser, it can't do Flash.
Why it matters: While it makes theoretical sense to have a single device that can be a smartphone and then turn into a full-fledged computer as needed. In practice, such efforts have rarely been enough of a computer for those that really need one. If anyone ever gets it right, they could grab a nice chunk of the phone and computer market.
Some of the other devices that have tried:
Palm Foleo (2007) - never shippedOn introducing it, Palm and Treo creator Jeff Hawkins called it the best idea he'd ever had. But the device, which turned a Treo into a computer, was canceled before it ever shipped.
Motorola Atrix with Lapdock (2011) - very limited appealMotorola was the first to try the phone/laptop combo in the era of the modern smartphone, introducing the lapdock accessory alongside the Motorola Atrix, one of the early 4G phones. As others before and after it, the main issue was the fact that it couldn't really replace a PC in terms of either the breadth of software or performance.
Microsoft Continuum (2015-present) - yet to prove itselfThis one is actually still around, but you need a Windows Phone to use it. With Windows 10, Microsoft opened the door for phones to become a Windows PC just by plugging the phone into a mouse and keyboard. The catch here is only new-style apps built for Windows 8 or later would run. And you had to use a Windows Phone.
Go deeper