Salesforce spent $3 million to close employee pay gap this year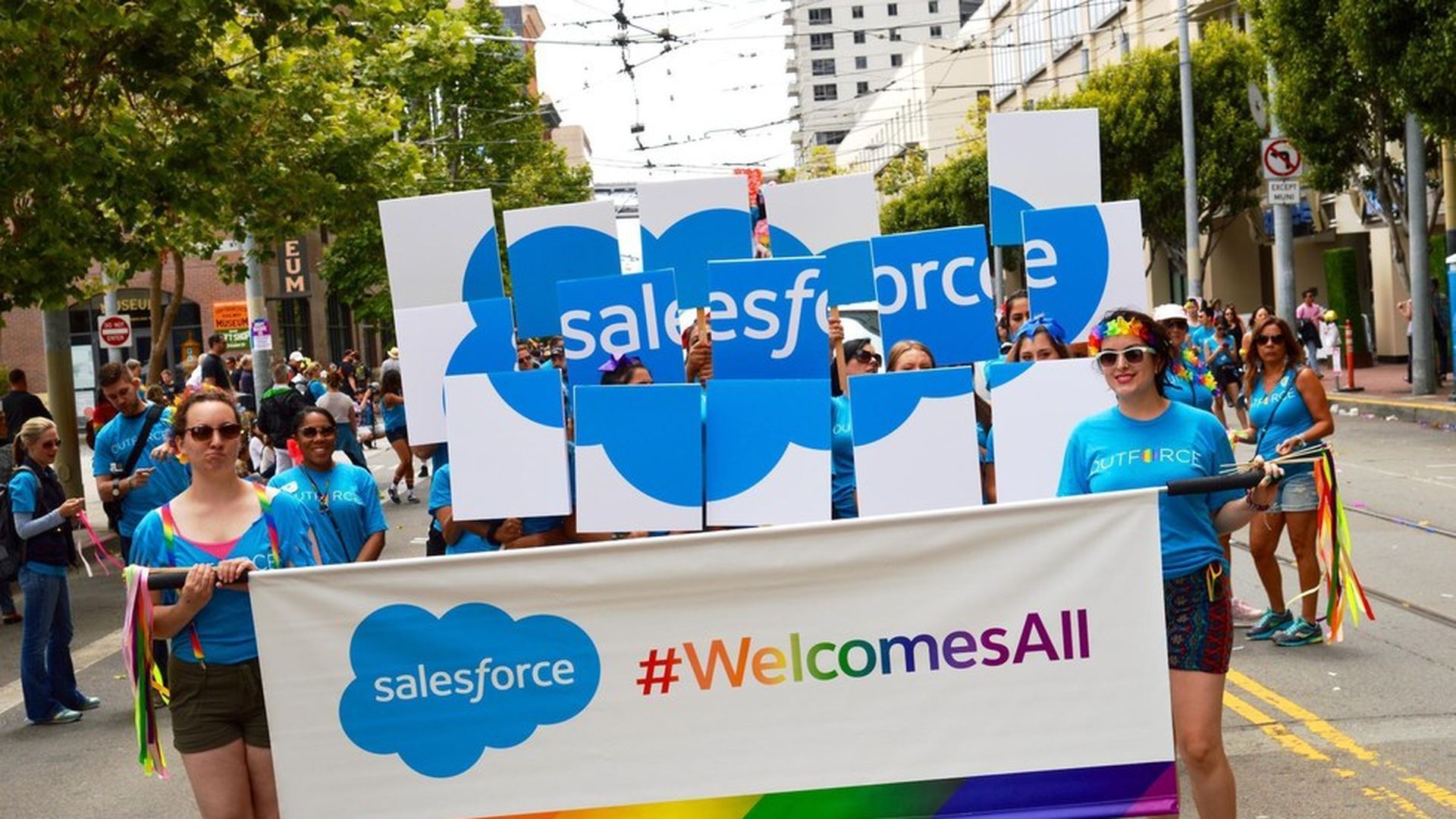 As part of its second annual audit aimed at closing employee pay gaps, Salesforce has spent about $3 million this year to adjust the compensation of 11% of its employees, the company said on Tuesday. It spent the same amount last year following its first audit.
Beyond gender: Although Salesforce's efforts to close the pay gap began with a focus on gender, the company has added race and ethnicity to its analysis of U.S. employee pay this year. It also took into account bonuses, not just salaries.
Diversity is still a challenge: Nevertheless, Salesforce's employees are still as diverse as the rest of Silicon Valley—meaning, not very. As of last year, women make up 30.1% of all employees, and hold 22.7% of tech jobs and 19.4% of leadership roles. Only 3.9% of employees are Latino, and 2.4% are black, according to Salesforce's diversity website.
Go deeper