Ryan and Pence promise sweeping tax reform in 2017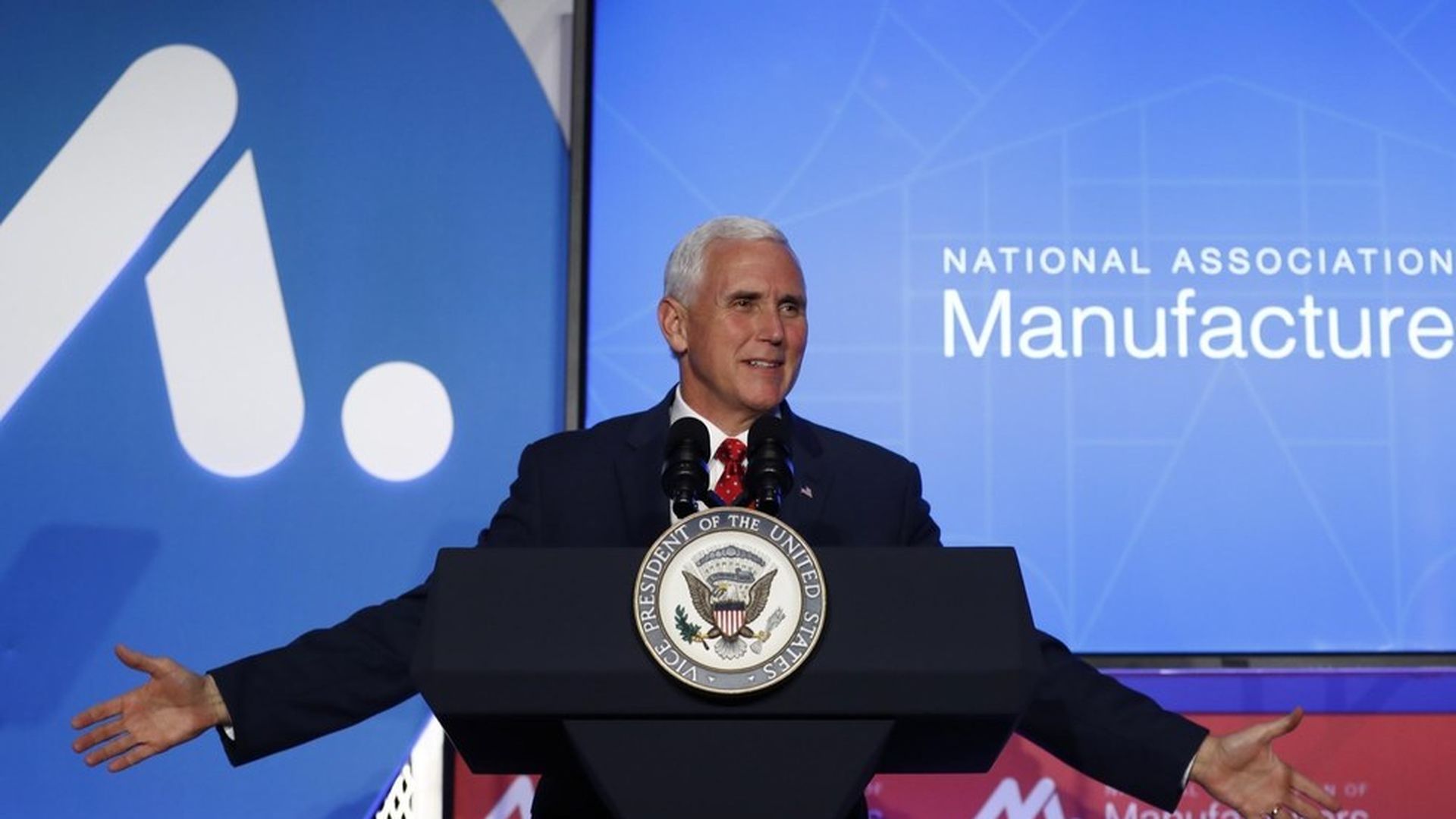 Speaker of the House Paul Ryan and Vice President Mike Pence both addressed the National Association of Manufacturers' 2017 Manufacturing Summit this afternoon with a clear commitment to pass massive tax reform before the end of the year.
Ryan: "We are going to get this done in 2017…because we have to get this done in 2017. We cannot let this once-in-a-generation moment pass us by."
Pence: "We're going to pass the largest tax cut since the days of Ronald Reagan, and we're going to do it this year."
The big goals: Consolidating the current seven tax brackets into three, eliminating the alternative minimum tax and estate tax, implementing a new territorial system that doesn't tax overseas income for businesses, creating a new lower tax level specifically for small businesses, and using savings from closing loopholes to lower taxes for everyone.
More from Ryan:
His personal goal for tax reform: He thinks it can get done by the Saturday before Thanksgiving. "We really think it's very, very much doable to get this done by the fall."
His lofty rhetoric: "Once in a generation or so, there is an opportunity to do something transformational — something that will have a truly lasting impact long after we are gone. That moment is here, and we are going to meet it."
What can come from his tax plan: "We have to fix all of it, both for individuals and businesses because this will create jobs. This is what this is all about: jobs, jobs, jobs."
More from Pence:
To the manufacturers: "Manufacturers make America — and they make America great…you're woven into the very fabric of American life and you're woven into our future, too."
On infrastructure: "Before we're done in seven and a half years, President Donald Trump is going to rebuild the infrastructure of the United States of America."
Defense and manufacturing: "I want to assure you that you have a president who understands that we do not build Navy ships and aircrafts and the weapons that defend our freedom — we do not fill the arsenal of democracy — without American manufacturing."
Go deeper