Russian ​lawyer​: Trump Jr. dangled Magnitsky Act review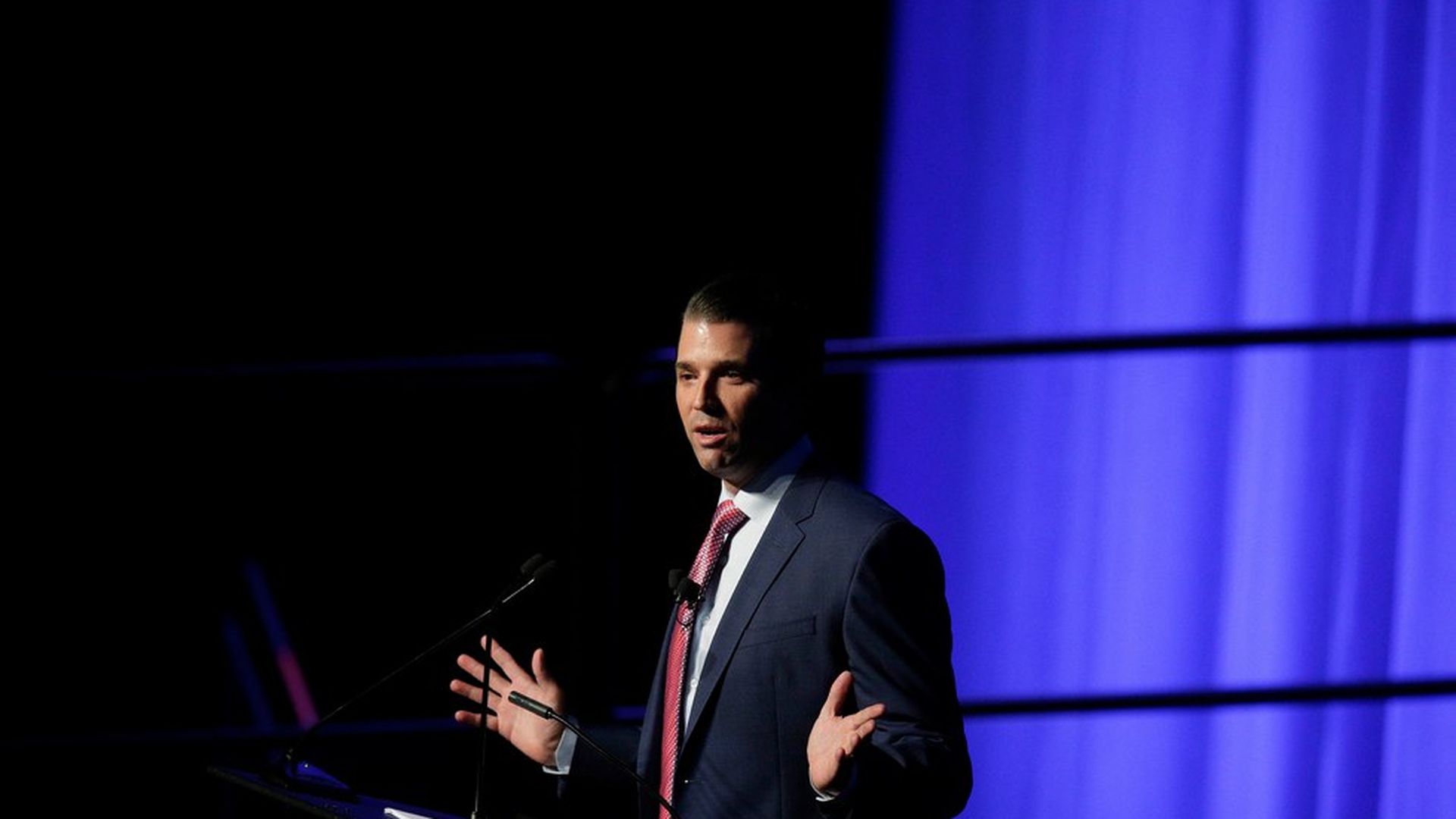 Natalia Veselnitskaya, the Russian lawyer who met with senior members of the Trump campaign in March 2016, said Donald Trump Jr. suggested during the meeting that if his father were to win the election, the administration would be willing to review a 2012 law sanctioning Moscow. In an interview published Monday by Bloomberg, Veselnitskaya also said Trump Jr. had asked for written evidence that illegal funds went to Hillary Clinton's campaign.
Why it matters: Veselnitskaya said she is willing to tell these and other things to the Senate Judiciary Committee if her testimony is made public, and said she'd also be willing to testify before Special Counsel Robert Mueller. Her interview adds another layer to the already controversial Trump Tower meeting, which has played a key role in the Russia investigation.
Key quote: Veselnitskaya said Trump Jr. told her: "Looking ahead, if we come to power, we can return to this issue and think what to do about it.'"
Trump Jr. was allegedly referring to the Magnitsky Act, which blacklisted many prominent Russian officials for the murder of a Russian tax accountant who accused the Kremlin of corruption. "I understand our side may have messed up, but it'll take a long time to get to the bottom of it."
Go deeper: Untangling the web of Trump Jr.'s Russia meeting... Mueller seeks phone records on first Trump Jr.-Russia statement
Go deeper