Russia erupts: "I'm President and you're not"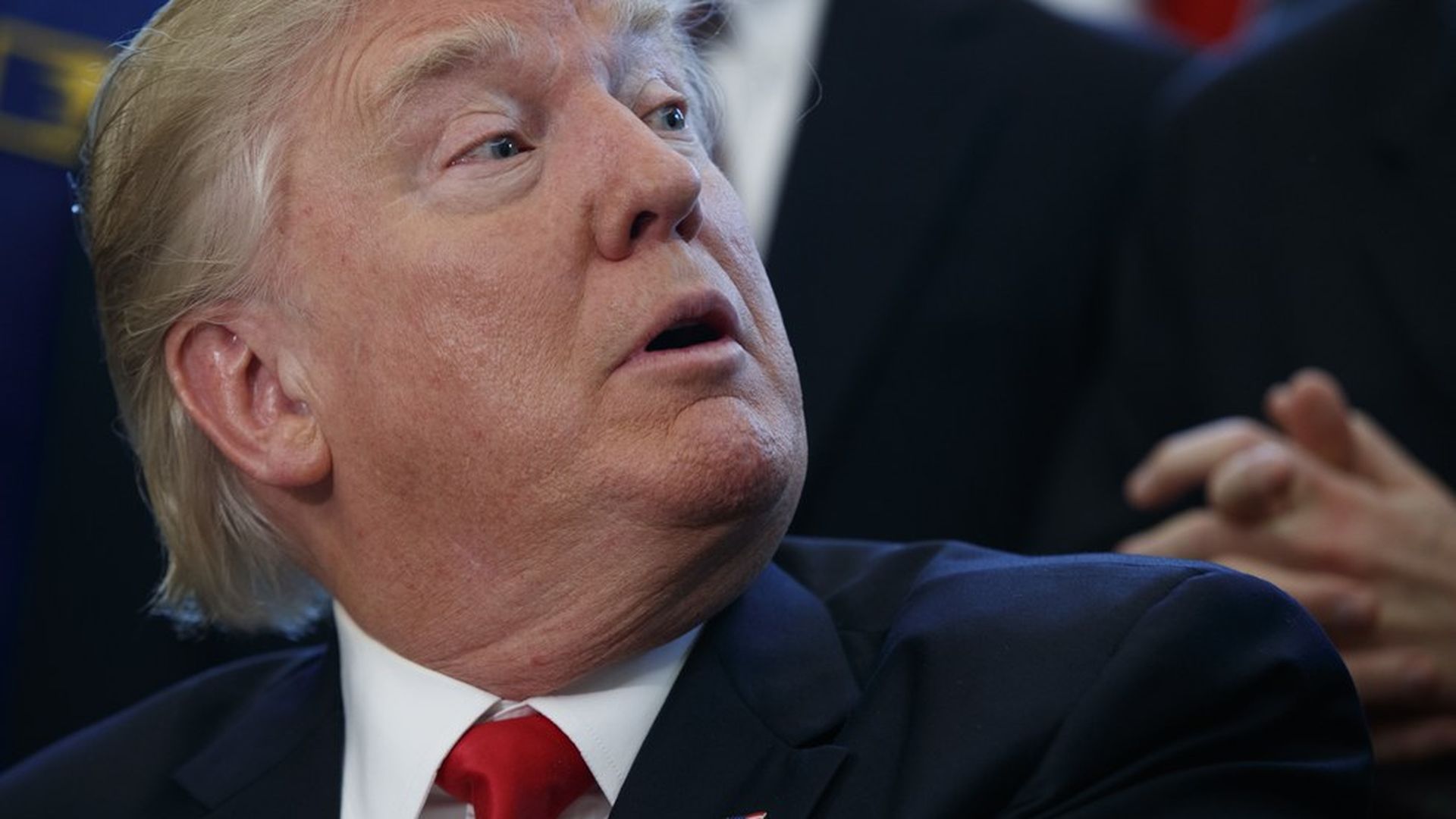 In an interview out this morning, President Trump tells TIME Washington Bureau Chief Michael Scherer, in response to a question about the risk to his reputation caused by false and ever-changing utterances: "Hey, look, I can't be doing so badly, because I'm President and you're not."
That "My Way" approach is part of the reason the Russia story has been festering, and now is erupting.
Health-care reform will be dead and born again many times before its true fate is sealed. That's how complicated legislation works.
But the Russia story
is going from fishy, to career-ending (Manafort, Flynn), to investigation-worthy, to FBI criminal probe, to a wide, Watergate-like scandal that could bring all of government to a halt:
House Intelligence Chairman Devin Nunes (R-Calif.), without informing his Democratic counterpart, saying he "recently confirmed that on numerous occasions, the intelligence community incidentally collected information about U.S. citizens involved in the Trump transition." (What he revealed, what he didn't.)
Trump saying he feels "somewhat" vindicated.
Feds have evidence suggesting Trump associates coordinated anti-Hillary releases with Russians.
The Manafort contract: You don't pay $10 million to play small ball. You pay it to blow up enemies.
If you read only 1 paragraph: Watergate was a coverup of a burglary. This could be the coverup of a nuclear-armed U.S. nemesis that infiltrated our politics with the specific aim of disrupting the very foundation of our democracy — a presidential election — and did so, possibly, in a manner that elected its preferred candidate and locked in all party control that could decimate the opposition party for years.
Go deeper