Rupert Murdoch reportedly pressured Trump to oust Bannon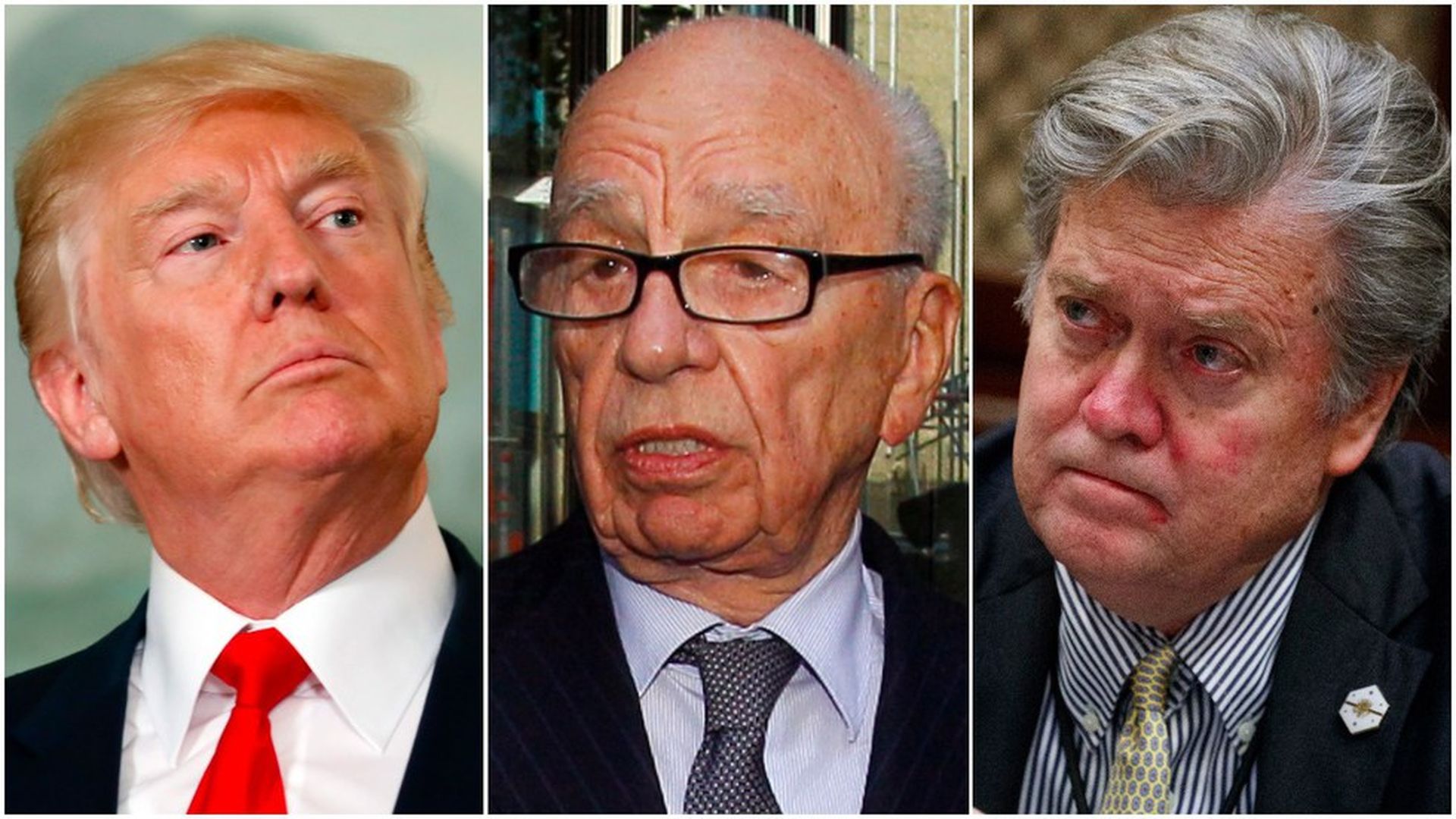 "Bannon in Limbo as President Is Urged to Oust Lightning Rod," from the N.Y. Times' Maggie Haberman and Glenn Thrush:
"Rupert Murdoch has repeatedly urged President Trump to fire him."
"Bannon, 63, has told people in his orbit that he never expected to last in his current position longer than eight months to a year."
"At a recent dinner at the White House with [Jared] Kushner and [chief of staff John] Kelly... the president listened while... Murdoch... said Mr. Bannon had to go."
"Trump offered little pushback... and vented his frustrations about Mr. Bannon."
Sound smart: Trump is rightly worried Bannon would instantly start the kind of alt-right media machine the president himself dreamed of building if he had lost. Bannon sees himself as the de facto leader of America First, something he believes in far more powerfully than Trump does. Bannon + media empire could = trouble for Trump White House and GOP.
Go deeper