Rubio: House child tax credit not enough for middle class families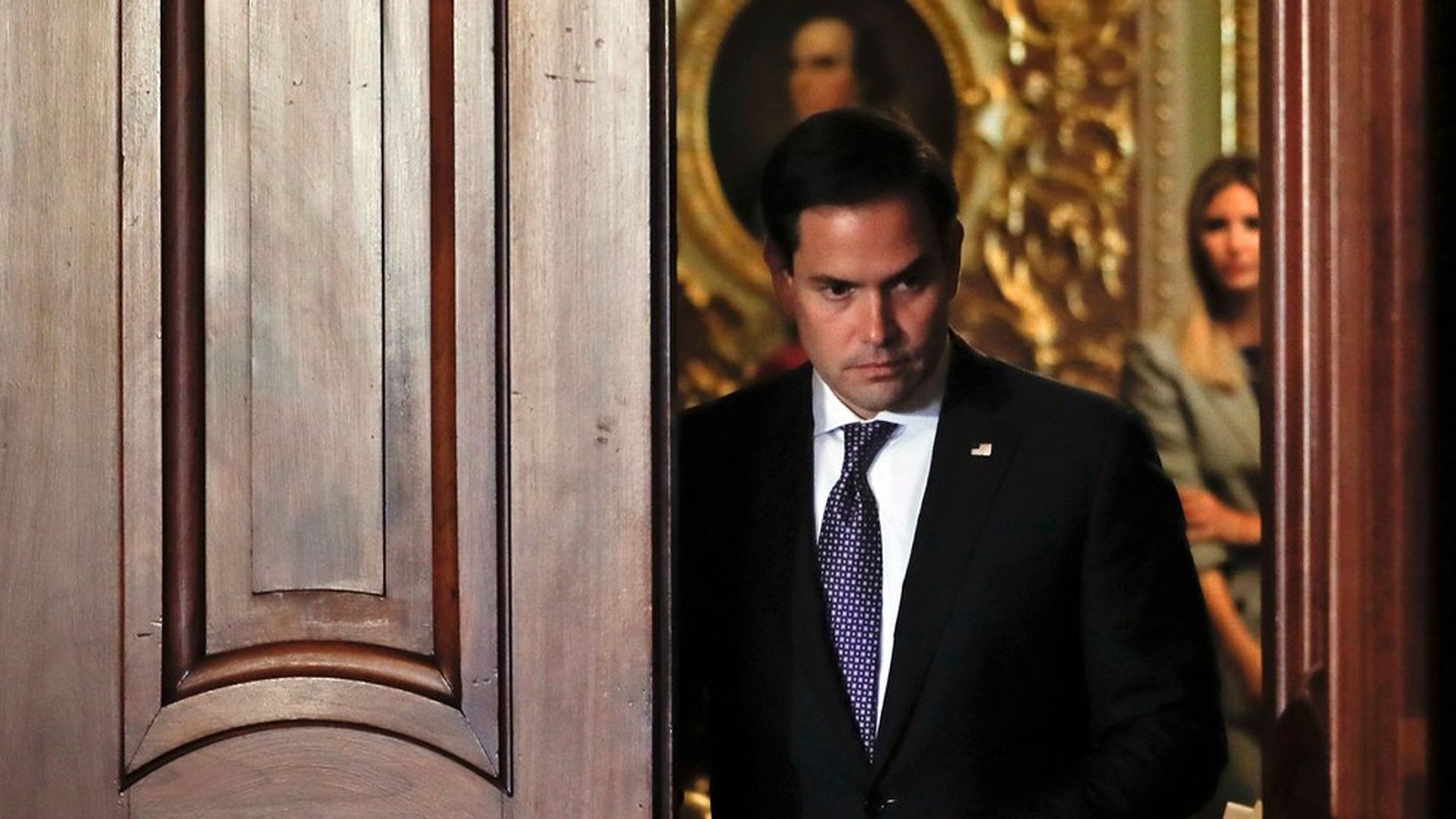 The House's newly released tax reform calls for the Child Tax Credit to be expanded from $1,000 to $1,600 per child, which some Republican lawmakers have said isn't enough. Sen. Marco Rubio tweeted this morning, "House #TaxReform plan is only starting point.But $600 #ChildTaxCredit increase doesn't achieve our & @potus goal of helping working families."
Why it matters: Let the tax fight begin. This is the first serious knock on the tax bill of many that are sure to come. Sen. Rubio, Sen. Mike Lee and Ivanka Trump have been pushing for a $2,000 child tax credit, and Rubio told reporters last month that an $1,800 credit would result in all middle class families only breaking even.
Go deeper