Roku wants to be the next big smart TV software platform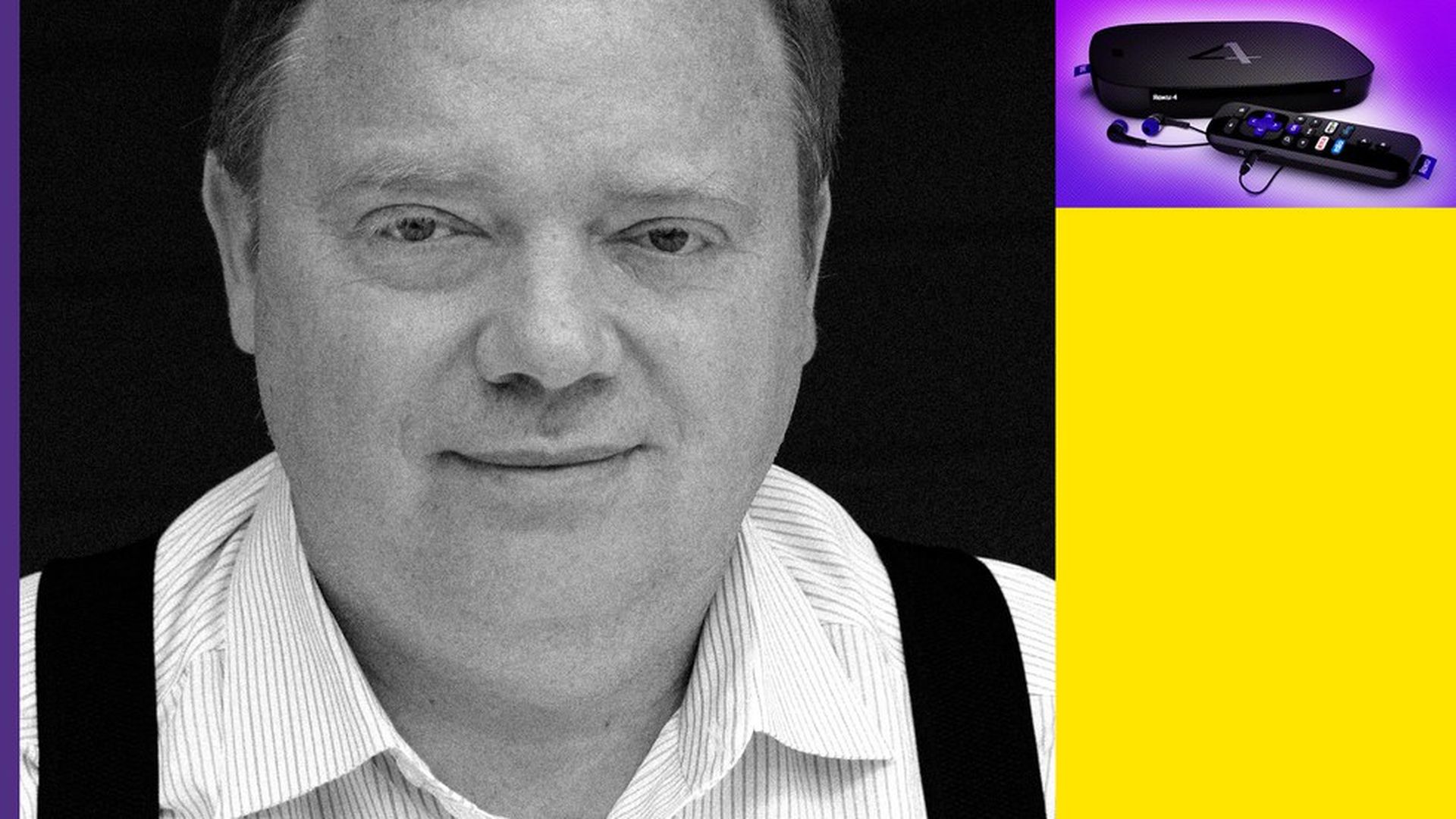 Coming off of a stellar first earnings report as a public company, Roku CEO Anthony Wood says the future of Roku is smart TV software, not its connected TV hardware product that it's most commonly known for. Per eMarketer, more Americans use Roku's connected TV device than any other similar device, like Chromecast, Amazon Fire TV or Apple TV.
Why it matters: Just as mobile hardware companies like LG and Samsung eventually migrated off of their own software platforms to market leaders' like Android and iOS, the smart TV industry is going through the same evolution. Roku is priming itself to be the next big software platform for smart TVs. The shift creates new revenue streams for Roku that can be scaled very quickly, including software licensing and digital TV advertising.
"Our hardware business is meant to drive scale to our software platform," Wood told Axios. "We make most of our gross profit from our platform business." One in five of all all smart TVs sold were powered by Roku's operating system last quarter.
A whopping two-thirds of Roku's platform revenue last quarter came from video advertising served on ad-supported channels."TV advertising compared to the tech and techniques in digital is stuck in stone ages," Wood says. "We have a very advanced ad platform that gives advertisers the ability to use digital targeting techniques while leveraging the benefits of a TV advertising big screen."
The Roku Channel, an ad-supported movie and TV show network, just launched to support ads. A lot of people think streaming is about ad avoidance, but 40% of streamed viewing has ads in it," Wood says.
"Consumers looking for free content," says Wood. "People move to streaming to save money. We don't believe that they're going to replicate the amount they paid for cable with streaming. Rather, it will be a mix of SVOD (streaming video on demand) like Netflix, and free streaming options."
Note: This post has been clarified to show that two-thirds of Roku's platform revenue (not overall revenue) is from video advertising last quarter.
Go deeper