Roger Stone threatens Twitter court war
Roger Stone — the flamboyant on-again, off-again, Trump adviser — had his Twitter account locked this weekend after savage attacks, by name, on CNN personalities following the network's scoop on Friday that Mueller had his first indictment ready.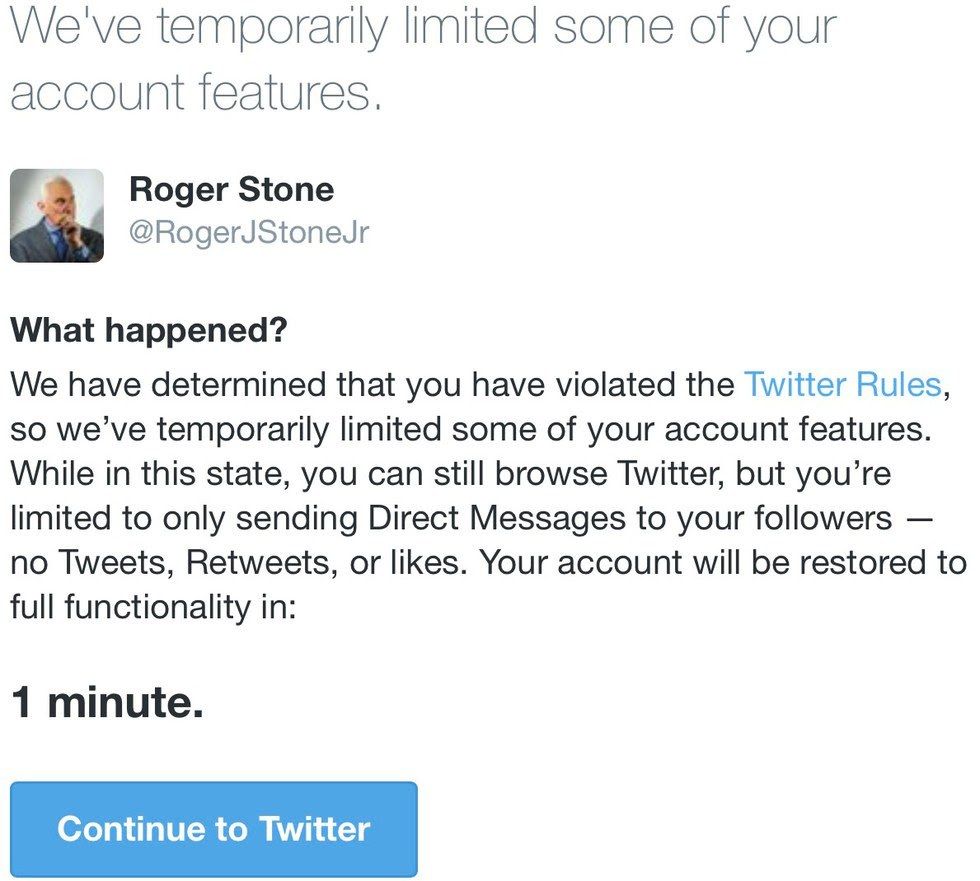 Stone texts me: "I was told by Twitter that [I] would be suspended for 3 hours. I was told the suspension was temporary. At the end of this time-out period my Twitter feed remains suspended without explanation. I have never been informed formally by Twitter that I am permanently banned."
"Since no one tweet is that important I am prepared to delete those deemed to violate their guidelines but they have never told me which those are."
"I hope they will reconsider. I am prepared to litigate which could have as a result [their] being regulated like a utility (the phone company cannot deny you a phone) Several Deep pocketed entities have offered to fund such a lawsuit. I hope it is unnecessary."
Twitter tells me that it doesn't comment on individual accounts, but pointed to "Abusive Behavior" language in its policies: "Harassment: You may not incite or engage in the targeted abuse or harassment of others."
Go deeper