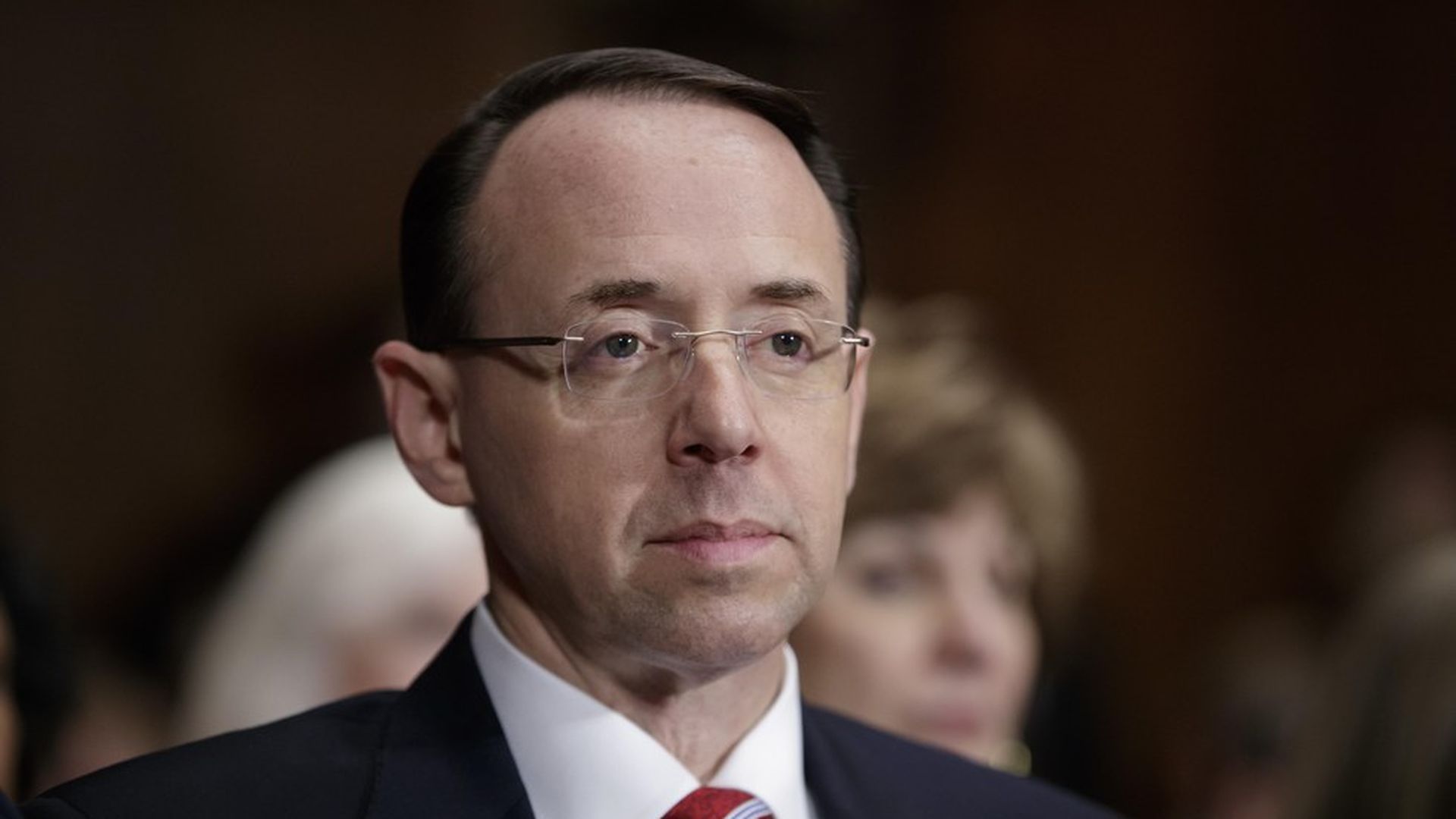 Last week, Rod Rosenstein was the toast of the White House. Tonight, he went against President Trump's wishes and took the Russia probe to a new level.
The initial party line on James Comey's firing: Trump had accepted the recommendation of his deputy attorney general, a "universally respected" and apolitical figure. Rosenstein, a longtime Department of Justice official, was reportedly infuriated that Trump's decision had been pinned on him.
Eight days after Comey's ouster: Rosenstein took the dramatic step of naming former FBI director Robert Mueller special counsel in the Russia probe, tasked with investigating ties between Trump campaign associates and the Kremlin.
Trump was reportedly not informed until after Rosenstein signed the order, less than an hour before the public announcement. Some media organizations received the news around the same time.
Why it matters: The White House can hardly attack Rosenstein's decision. After all, they spent 24+ hours arguing that his judgment was above reproach.
A key point: Mueller's investigation falls under the DOJ umbrella, but because Attorney General Jeff Sessions has recused himself, he will be reporting to Rosenstein. Mueller is nobody's lackey, and Rosenstein emphatically proved his independence from the White House tonight. Trump may therefore be helpless to steer the investigation.
Rosenstein's redemption: Whether it was his intention or not, Rosenstein has exacted revenge over how the Comey firing played out.
Next up: The Senate will receive a classified briefing from Rosenstein on Thursday afternoon, with the House getting its own briefing on Friday morning, reports CNN's Deirdre Walsh.
Go deeper