Robots have taken over at TED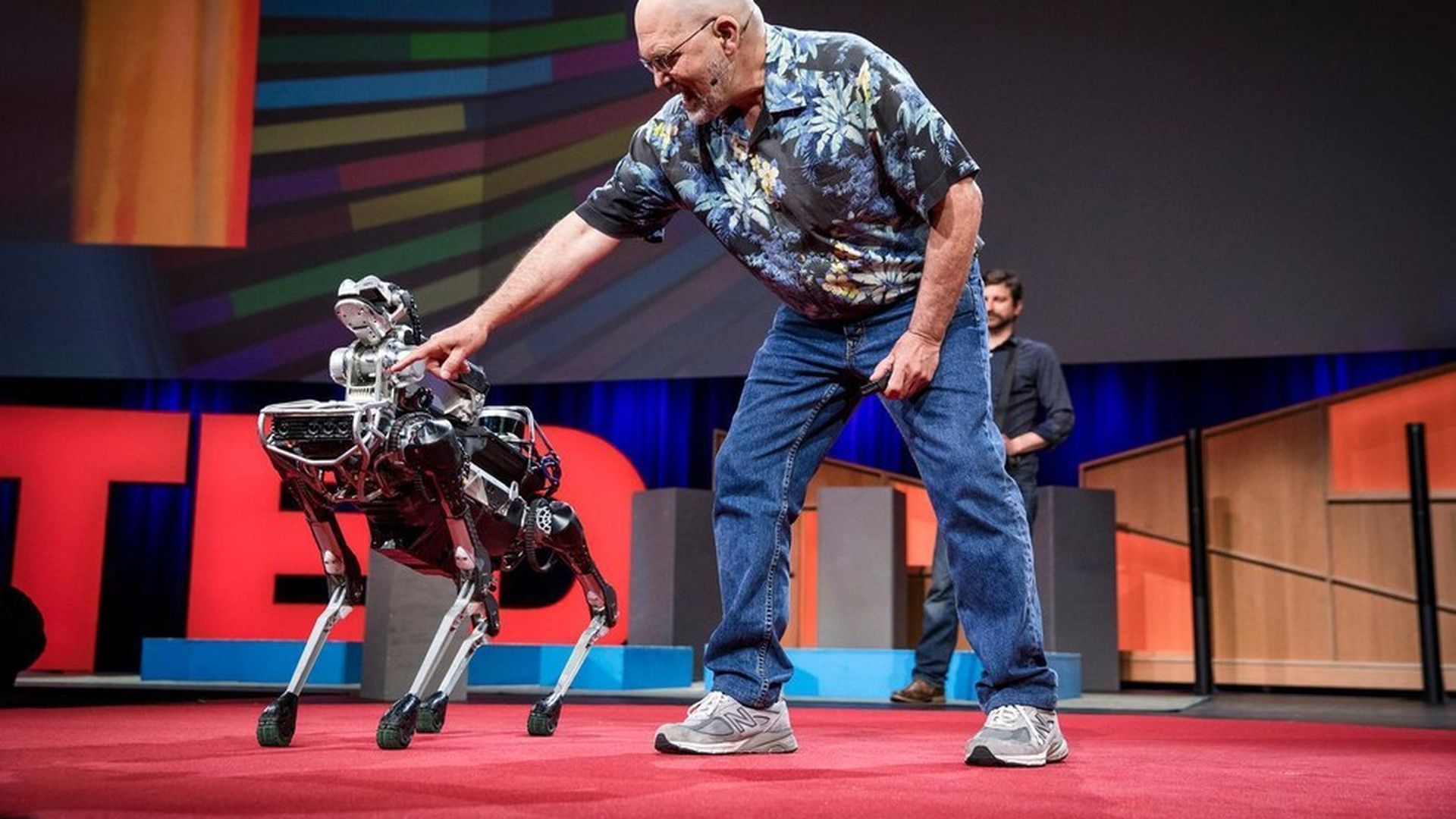 Robots are coming for your jobs, regardless of what Treasury Secretary Steve Mnuchin thinks. As evidenced on the TED stage Tuesday morning, robots are already capable of maneuvering around obstacles, trudging through snow and even getting themselves into college.
Boston Dynamics' Marc Raibert showed off his company's latest creations, inviting one on stage to autonomously bring him a soda. If that wasn't enough, the next speaker, Japanese AI expert Noriko Arai, showed off her effort to create a robot that can pass the top Tokyo university's rigorous admissions standards.
The future: Robots will soon be able to go into dangerous places, deliver packages and help take care of the elderly.
But: Robots still aren't much for human reasoning and conclusion-drawing.
On the physical side, robots are advancing quickly. Raibert noted that a humanoid robot that could lift 100 pounds weighed 375 pounds not too long ago. Now, that has been slimmed down to a 165-pound body.
Arai's talk was probably the more instructive on just how smart the robots have become. In preparing to apply to college, her robot managed to write a 600-word essay on the rise and fall of maritime trade in Southeast Asia in the 17th century, while taking into account the countries' various trade policies. "It wrote a better essay than most of the students," she said.
But, despite being able to pass the math test and write a decent essay, it couldn't pass the English tests and others that require reasoning,
"It doesn't understand any meaning," Arai said. But don't breathe too easily: the robot did get into several other Japanese schools.
Go deeper