Revealed: Hillary's next steps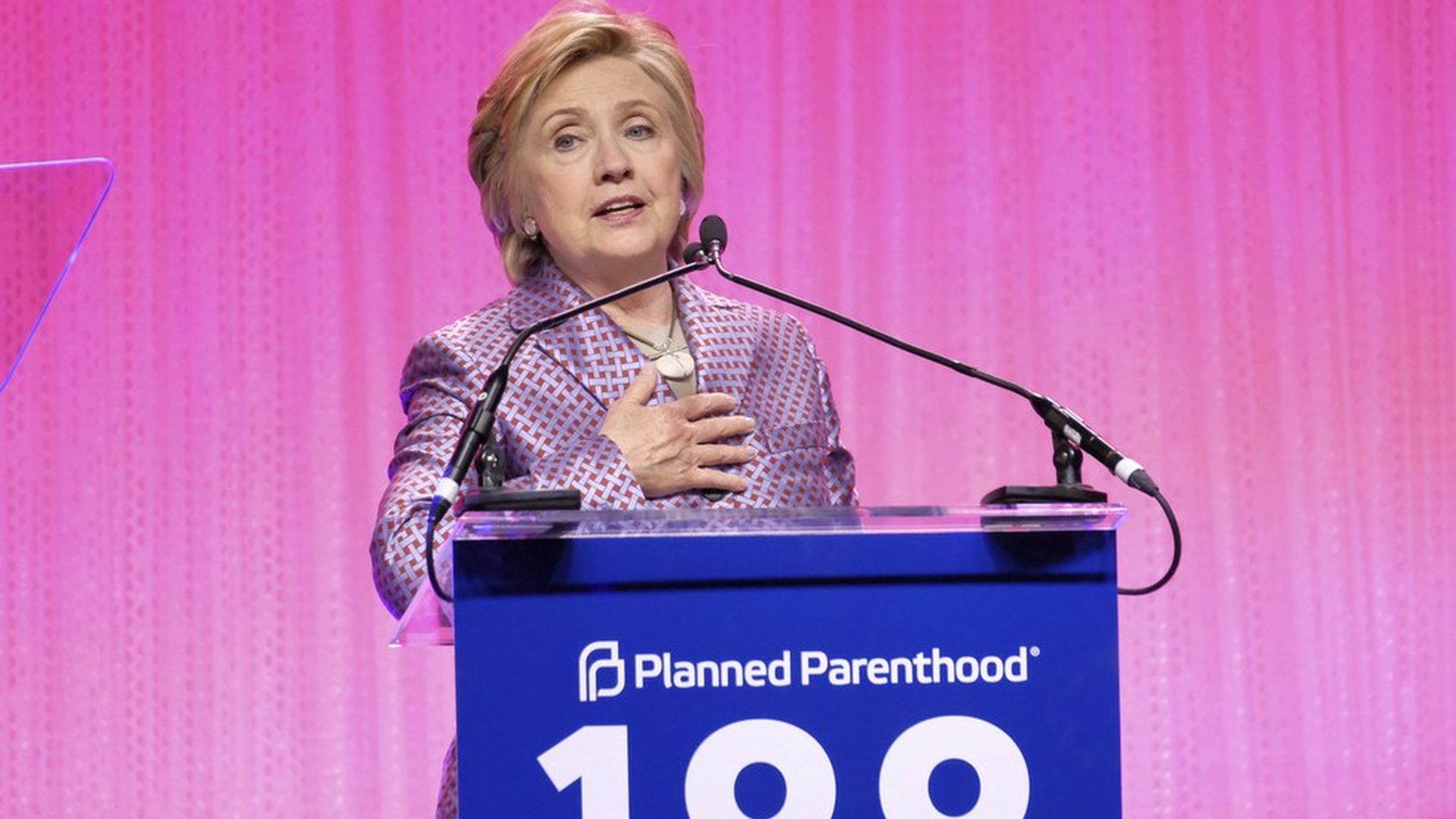 Hillary Clinton soon will launch a PAC as a way of "acting as a quiet catalyst" for organizations she cares about, and eventually will help 2018 congressional candidates — but with no intention of making it a vehicle to run for anything herself.
According to a source familiar with the planning, the initial focus will be on lifting up organizations that are the product of the energy and activism she has seen since the election, and existing groups that have been reignited and reinvigorated by that energy. She has met with some of these groups, and it's something she's become increasingly passionate about with each meeting, the source said.
The posture: She's not going to look for ways to comment on Trump's daily doings, but also won't shy away from it. An unwritten rule around her office has been to allow for a peaceful transition of power (evidenced by her attending inauguration), but to not stand by when POTUS is doing things she sees as counter to her core values. That has been reflected in her Twitter and public remarks.
Clinton also plans to return to paid speaking. The Harry Walker Agency, her speakers' bureau, has a page up inviting clients to "Book Hillary Rodham Clinton."
She's writing a book, coming this fall, that's organized around pieces of advice she has received throughout her career that have sustained her in hard times. She uses these truisms to revisit times she has been put to the test, including the last campaign.
At about the same time, she'll publish "It Takes a Village: Picture Book Edition," illustrated by two-time Caldecott Honor recipient Marla Frazee. See the cover.
Clinton received massive coverage for remarks she made in New York yesterday, in an appearance moderated by CNN's Christiane Amanpour at the Women for Women International Luncheon:
On writing her book: "I wouldn't say it's therapy. I would say it is cathartic. Because, you know, it's very difficult to succeed a two-term president of your own party. ... [O]thers may not have realized it. I always knew that it was going to be a hard election."
"I can't be anything other than who I am, and I spent decades learning about what it would take to move our country forward, including people who, you know, clearly didn't vote for me, to try to make sure we dealt with a lot these hard issues that are right around the corner, like robotics and artificial intelligence and things that are really going to be upending the economy for the vast majority of the Americans, to say nothing of the rest of the world.
"So you know, I'm now back to being an activist citizen and part of the resistance." (Cheers and applause.)
Go deeper