New drug law hampers opioid crackdown efforts, DEA officials say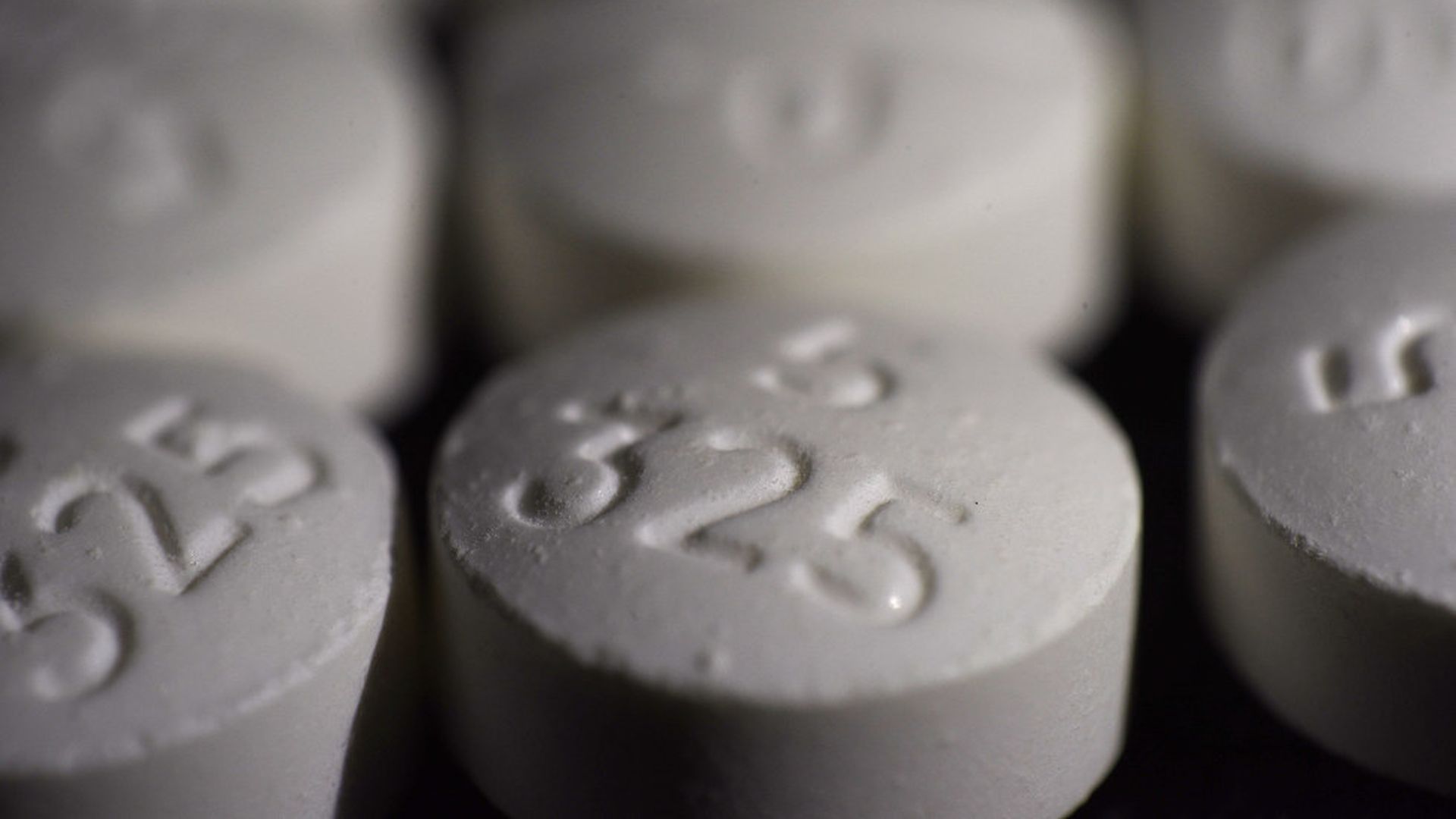 A new law backed by opioid distributors and manufacturers is making it harder for the Drug Enforcement Administration to hold companies accountable for violating drug laws, according to retired DEA investigators.
The officials' accounts are the latest component of a deep-rooted investigation by the Washington Post and "60 Minutes," which initially exposed how the drug legislation was derailing the DEA's efforts to crack down on the opioid epidemic. That investigation ultimately led to the withdrawal of Rep. Tom Marino's drug czar nomination.
Why it matters: The opioid epidemic "claimed nearly 200,000 lives between 2000 and 2016," according to the Post.
Background:
The Ensuring Patient Access and Effective Drug Enforcement Act of 2016 was passed in Congress by a group of lawmakers supported by powerful drug companies.
Marino was the bill's main sponsor in the House, and Sen. Orrin Hatch (R-Utah) negotiated its final version with the DEA in the Senate.
Prior to the law, the DEA was able to immediately suspend drug shipments that posed an "imminent danger" to the community. Now the DEA must prove that a company's actions represent "a substantial likelihood of an immediate threat," according to the Post. The law also allows companies to submit "corrective action plans" before the DEA can sanction them, something one retired DEA employee called a "get out of jail free card."
What they're saying: DEA investigators say the law has undermined their agency and thwarted several of their efforts, such as stopping suspicious shipments of prescription pain pills and enforcing pharmaceuritical regulations.
The other side: Defenders of the law argue it protects patients' access to necessary prescriptions by encouraging cooperation between the DEA and drug companies. "This was an effort to ensure that DEA's praiseworthy efforts to stem abuse don't end up hurting legitimate patients," Hatch said during a Senate Judiciary Committee hearing Tuesday.
What's next: The DEA investigators' full interviews with the Washington Post and "60 Minutes" will be published and broadcast on Sunday.
Go deeper