Republicans risk drifting away from public opinion on health care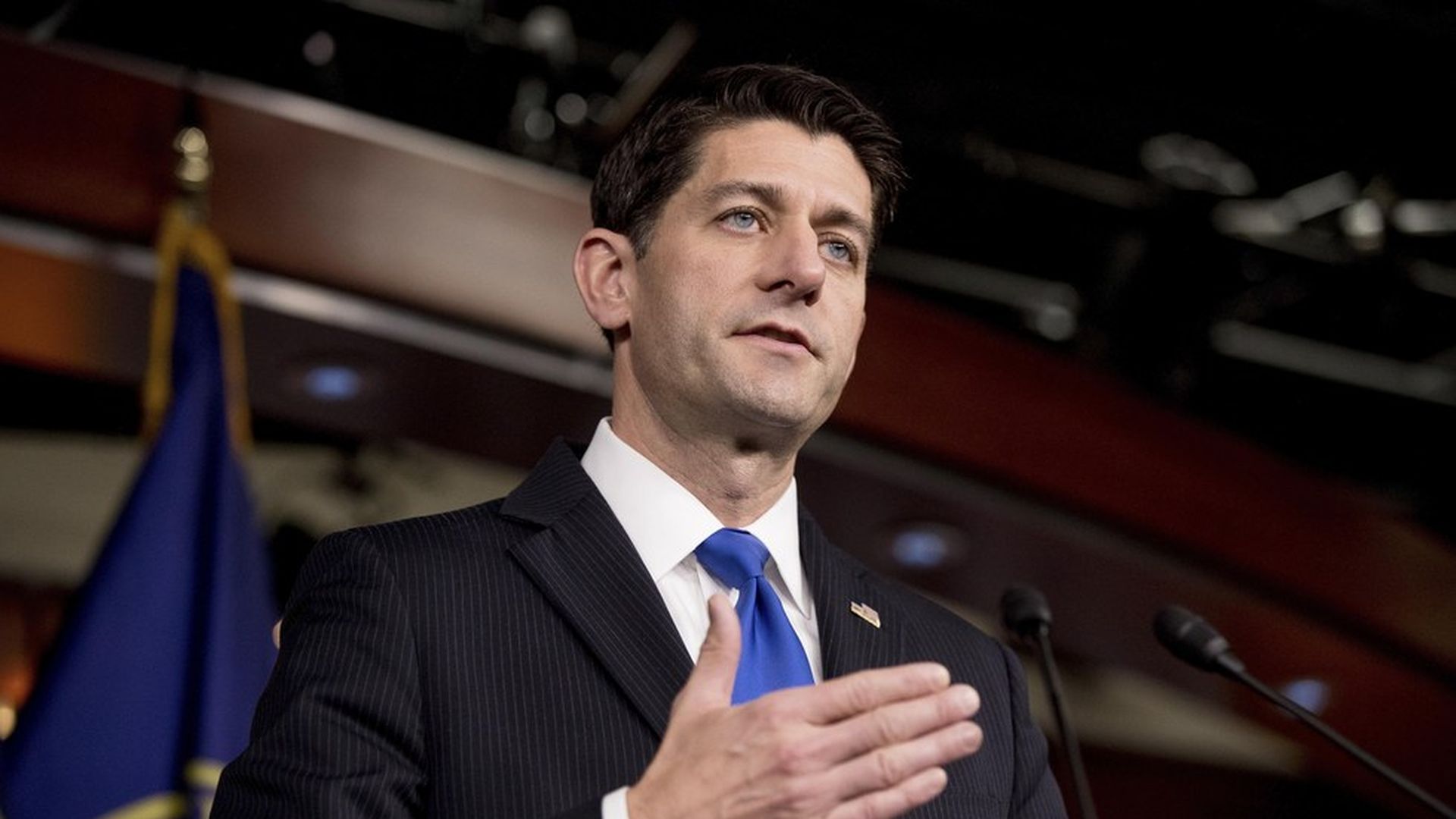 The American public largely disagrees with the process President Trump and congressional Republicans are taking to repeal and replace the Affordable Care Act, according to a new Washington Post-ABC News poll.
The new flashpoint: The GOP's new proposal would let states decide whether to keep all of the law's insurance protections for people with pre-existing conditions, as well as determine whether to provide them with minimum coverage benefits.
Let states decide on pre-existing conditions: 26%
Require for all states: 70%
Let states decide on minimum benefits: 33%
Require for all states: 62%
Why it matters: The poll suggests that Republicans risk drifting farther away from public opinion in their latest health care compromise. It doesn't say states should decide whether to cover pre-existing conditions at all, but it would let them opt out of federal rules that ban insurers from charging more to sick people.
Go deeper