Republican governors' fear of Trump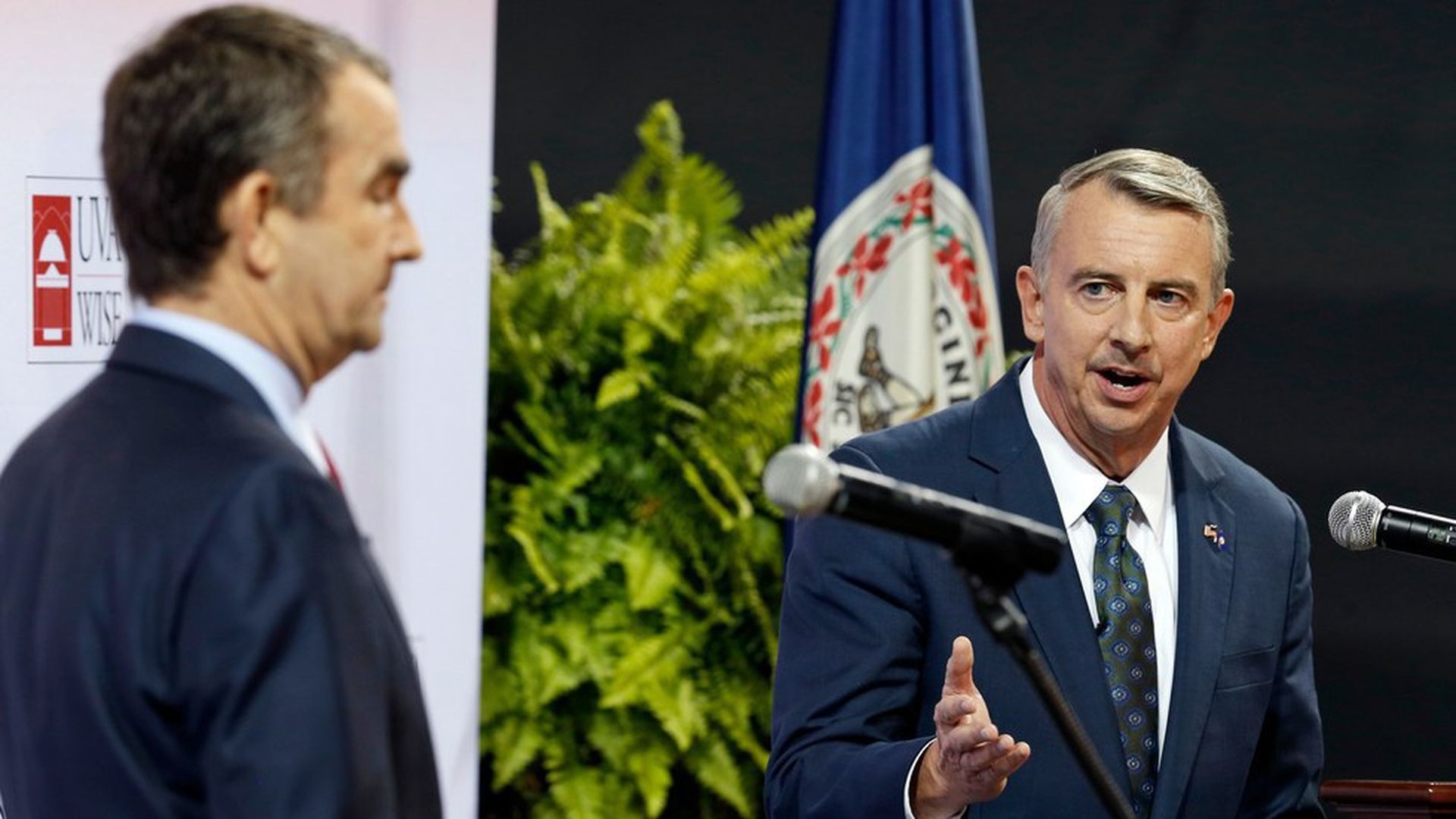 Republicans are now realizing how Trump is threatening their party's image and their candidates' chances in gubernatorial races, particularly after Ralph Northam beat Ed Gillespie, "an exceptionally good candidate" according to Gov. Scott Walker.
Why it matters: The GOP is trying to keep 26 governor's seats in the 2018 elections, including a handful in blue states, so the stakes are high for Republicans. And the Democratic Governors Association has already been refining their playbook after Northam's victory to share with Dem candidates in every race, but particularly those running in red states.
Nearly 45% of votes cast in the Virginia gubernatorial race were from those who strongly disapprove of Trump and who supported Ralph Northam, according to exit polls. "Just simply the intensity of the opposition — I think that's what was reflected in the Virginia vote," said Arkansas Gov. Asa Hutchinson, per CNN. "That should be a wake-up call to all of our supporters in the elections next year."
One effective strategy for Democrats in 2018, based on what DGA Political Director Corey Platt told reporters they learned from Northam's success, is to point out that their Republican opponents won't stand up to Trump.
Northam got more votes (1.4 million) than any other Virginia gubernatorial candidate in history, and the election got a historic 2.6 million votes total. That, in addition to the 57% of Virginia voters who disapprove of Trump, reflected the anti-Trump opposition that helped Democrats win this race.
Another big fear for Republican governors "is not who my opponent's going to be," Gov. Walker said. It's the strength of financial support from various Dem groups, like former AG Eric Holder's National Democratic Redistricting Committee, as well as Dem activists, like billionaire Tom Steyer.
Go deeper: What Democratic groups learned from the Virginia elections.
Go deeper