Reporter: 8 or 9 people heard Trump call the WH a "real dump"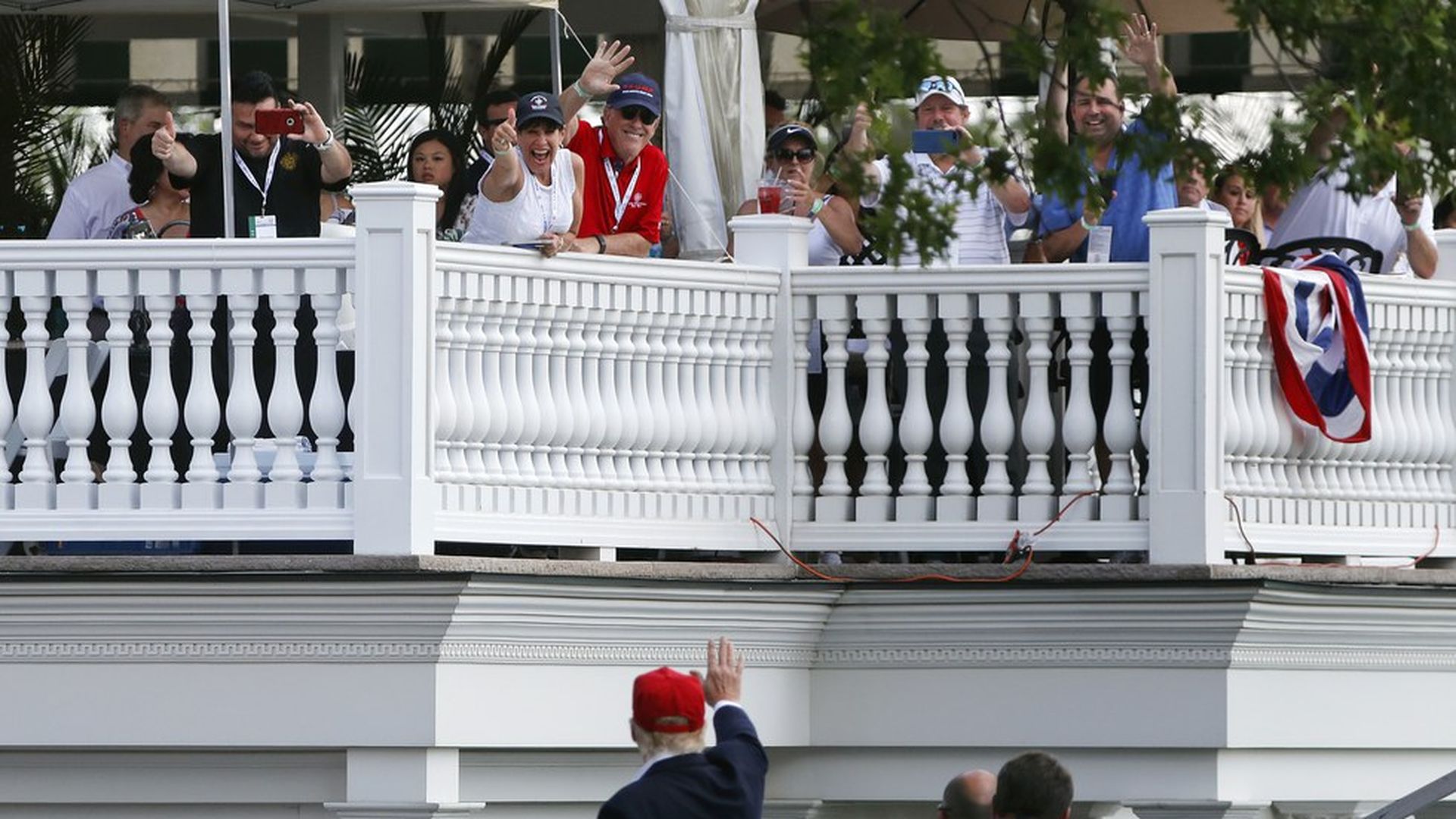 The media and the White House went wild after Alan Shipnuck from Sports Illustrated reported that President Trump called the White House a "real dump" in front of his golf buddies in Bedminster.
In a podcast on GOLF.com, Shipnuck and colleague Micheal Bamberger talked about how they dealt with the White House's pushback, which included Hope Hicks calling them to to say: "That's a lie and needs to be retracted."
Where they heard it: Shipnuck told Hicks that Trump made the comment in front of eight or nine members and staffers of the club, and he had heard the story from two or three sources during the U.S. Women's Open in July.
Bamberger's interpretation of the comment: "Trump has a sense of humor; he's got a sort of wise-guy, New York sense of humor. He doesn't really think the White House is a dump. The White house is not a dump... but whether he's trying to be funny or not, he's the President of the United States... It's almost like he doesn't realize that everything he says now gets seen through a completely different prism. That's why two words like that, which would normally just be "Trump being Trump" now takes on a completely different meaning..."
Shipnuck's takeaway: "It also gives you insight into why he loves to go to his golf clubs because it's where he feels he can be himself. It's always been that way. Bedminster is particularly important to him. It's sort of the crown jewel in his collection [of courses]. It's fairly close to New York City, his home base."
Go deeper