Report: U.S. will begin accepting refugees again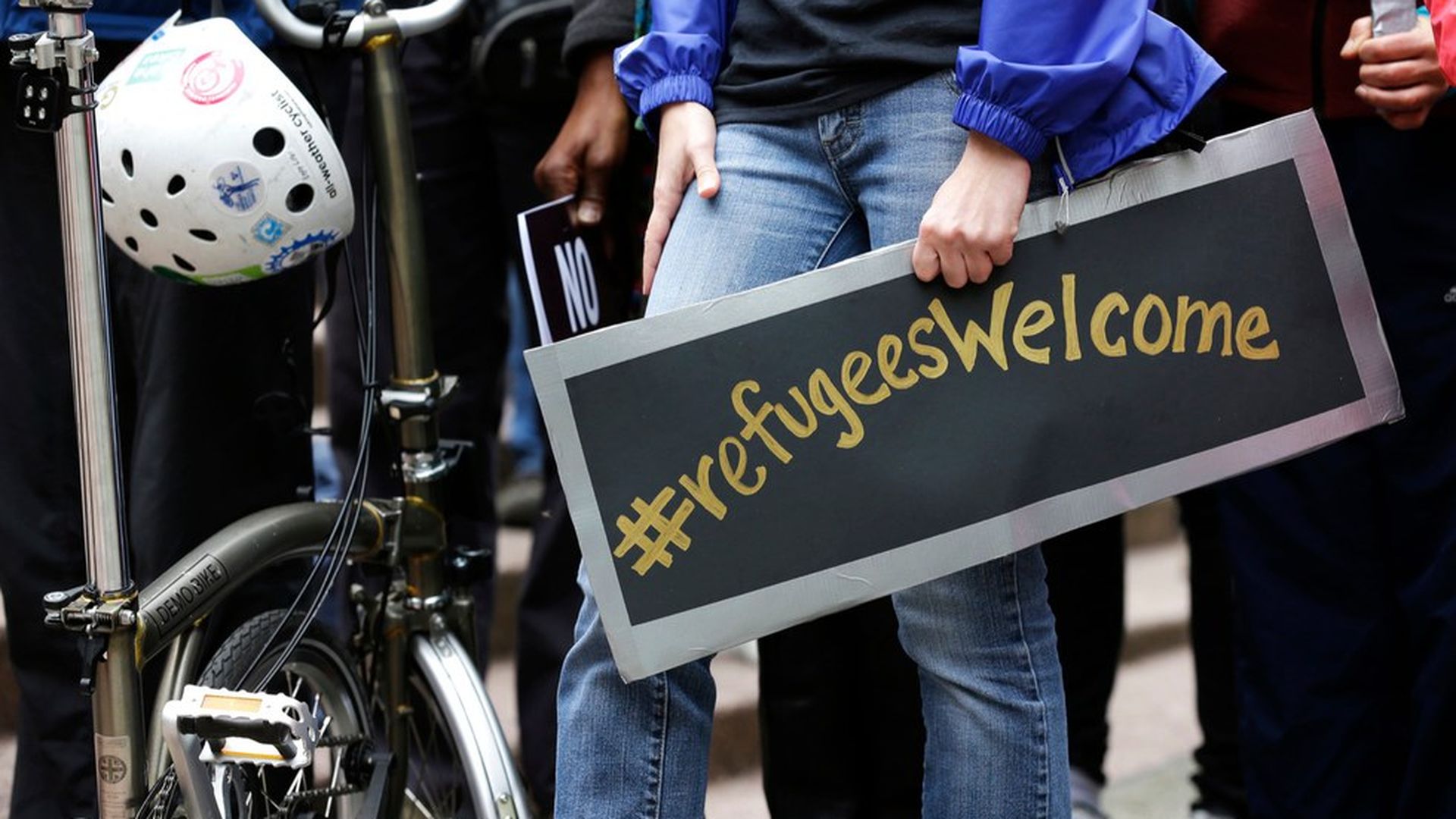 The White House will announce today its plan to resume admitting refugees from all countries into the United States, per The Wall Street Journal. The refugee program was paused in June for a 120-day review of its procedures and policies under the Trump administration's revised travel ban executive order.
What will change: The government will work to collect more biographical data on potential refugees — with an especially deep dive on their social media presence — to determine that they do not pose a risk to the United States. And though refugees from all countries will nominally be accepted, the WSJ report indicates that those from 11 still-unnamed countries will face extra scrutiny that could complicate their applications.
Go deeper