Report: U.S. knew in 2016 that Russian spies were targeting Flynn, Manafort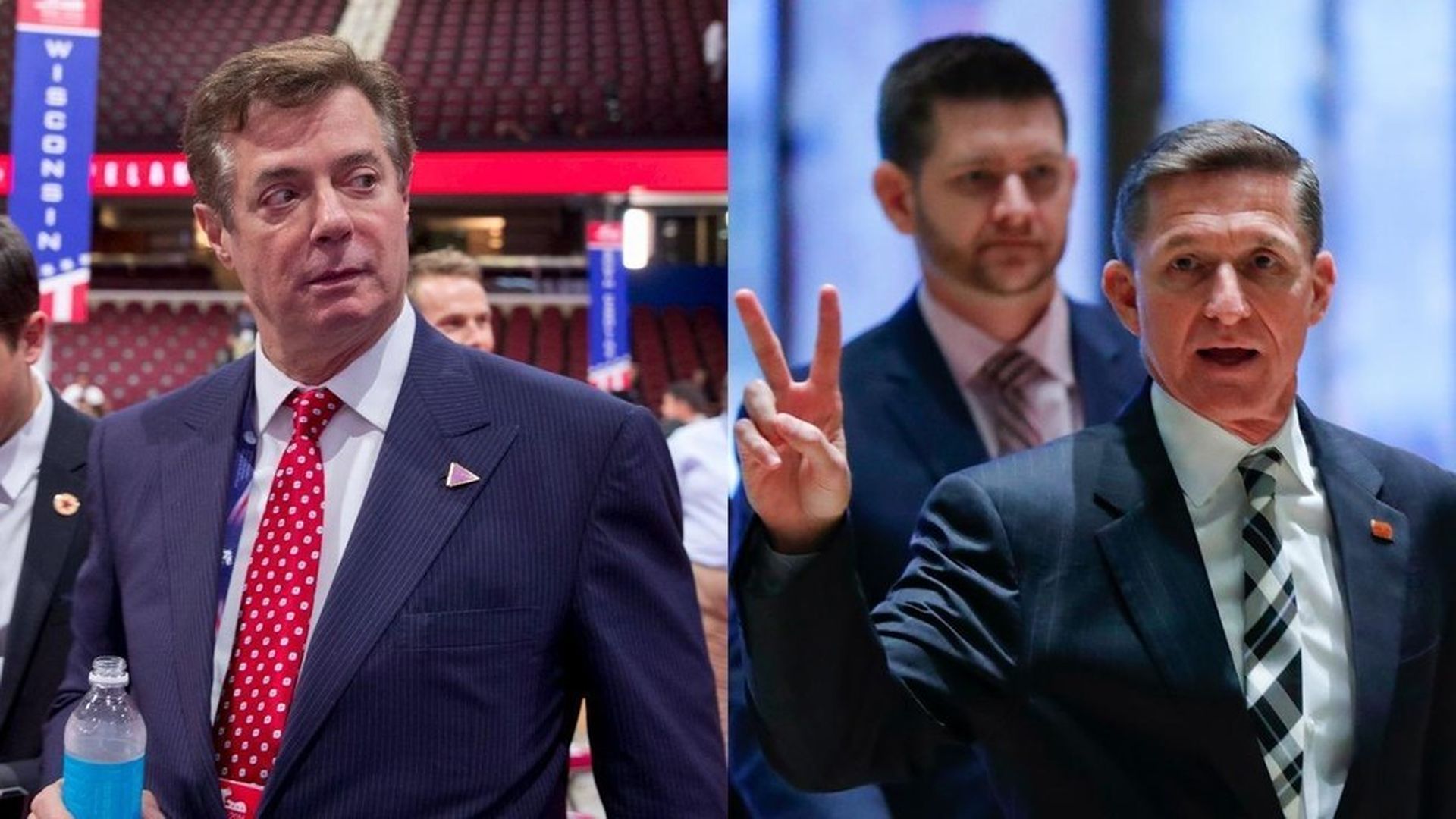 Russian political and intelligence officials wanted to use "indirect ties" to Michael Flynn and Paul Manafort to attempt to influence Donald Trump, according to information intercepted by U.S. intelligence agencies last summer, per the NYT.
Remember: Former CIA Director John Brennan's testimony to the House Intel Committee yesterday: "I know there was a sufficient basis of information and intelligence that required further investigation by the bureau to determine whether U.S. persons were actively conspiring or colluding with Russian officials."
A caveat: The NYT report does note that it's "unclear" if Russian officials ever acted on their desire to use Flynn and Manafort.
Go deeper