Report: Trump administration plans to halt work permits for H-1B spouses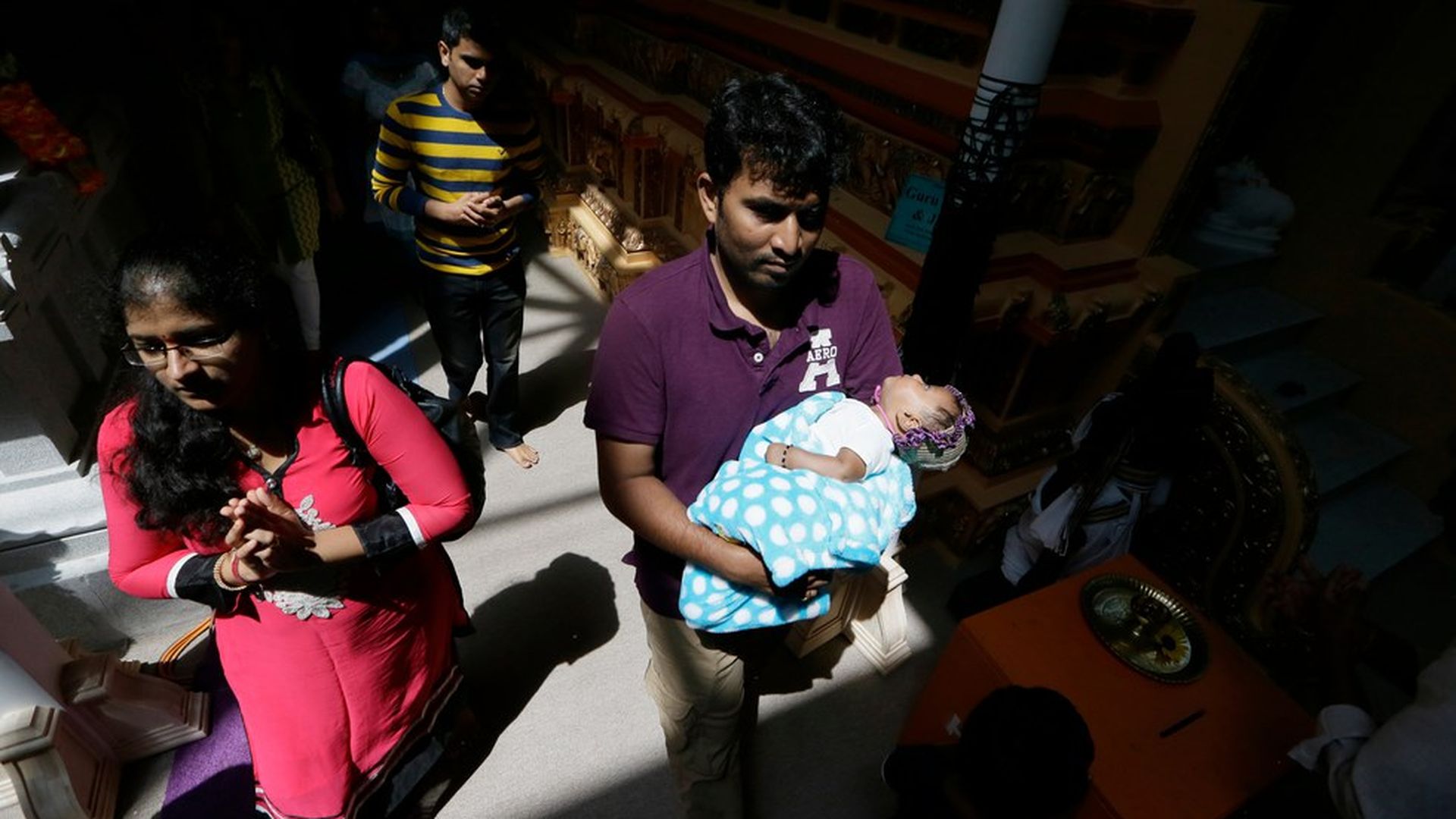 The Trump administration plans to halt work permits for the spouses of H-1B visa holders, which would discourage H-1B visa applicants from staying in the country and would revoke the ability to work for thousands of visa holders' spouses, the San Francisco Chronicle reports.
Why it matters: It's another move by the Trump administration to make it more difficult for foreign workers to come to America in its larger effort to safeguard American jobs.
Approximately 100,000 spouses and children of H-1B visa holders come to the U.S. every year on a visa known as H-4.
These workers were not able to work in the U.S. before 2015, when President Barack Obama created a work permit for some H-4 holders.
Silicon Valley will be disproportionately affected, since many high-tech employers employ H-1B workers. Because of the region's high cost of living, It is difficult for a family to survive on one salary and, as a result, may not be able to stay in the country.
A decision on the H-4 work authorization will likely come soon, immigration attorneys told The Chronicle.
Other efforts: Earlier this week, a House committee advanced Rep. Darrell Issa's bill to increase restrictions on how "H-1B dependent" companies can obtain the work permits for employees. Find details of Issa's bill here, and the Indian firms' lobbying efforts against crack downs on H-1B visas here.
Go deeper