Report: Susan Rice requested "unmasking" of Trump associates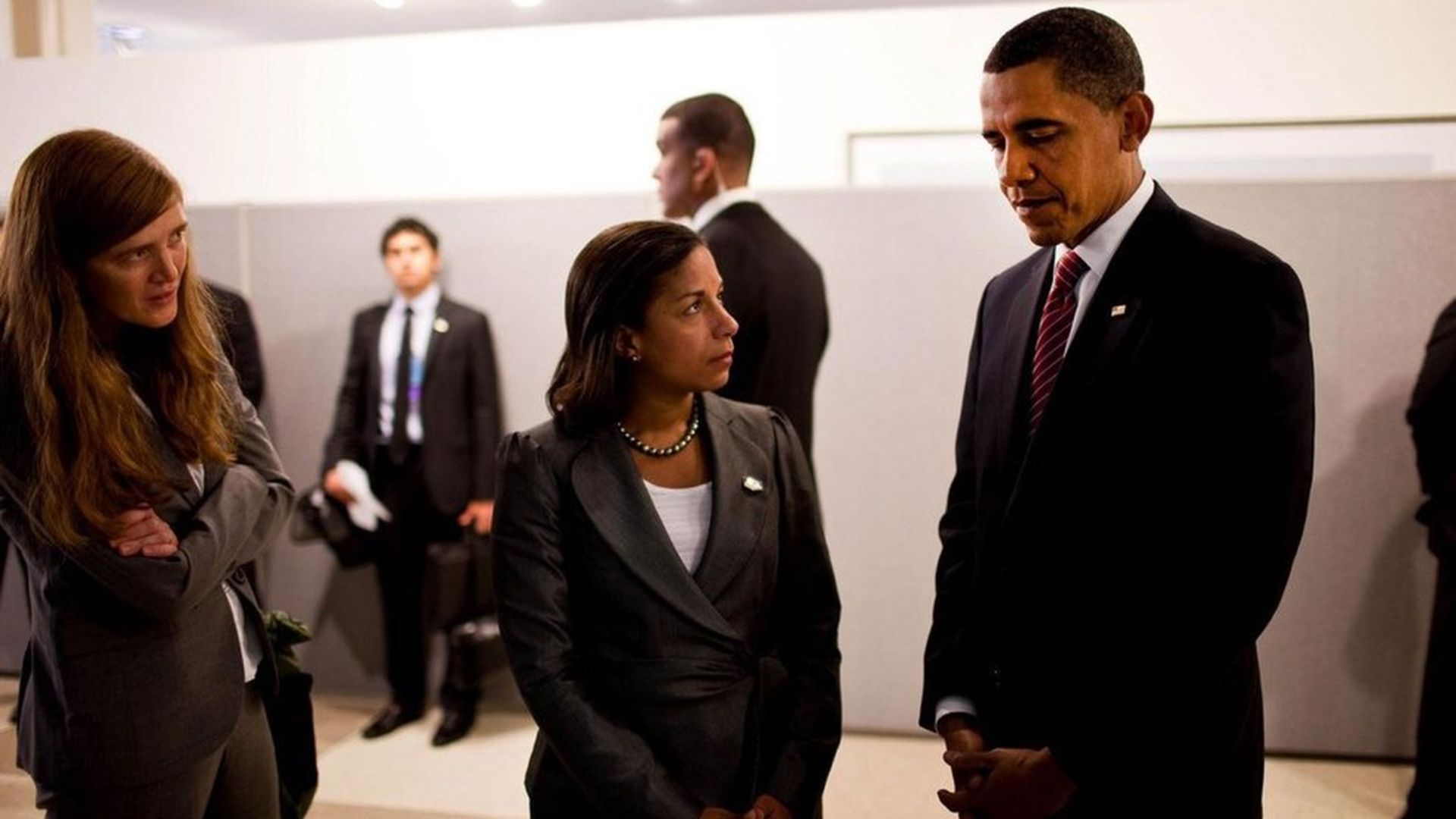 The White House discovered last month that President Obama's national security advisor Susan Rice made dozens of requests to "unmask" Trump transition officials in incidental collection of their communications with electronically monitored foreign officials, per Eli Lake in Bloomberg View.
The caveats: Lake admitted last week that he'd been misled by Rep. Devin Nunes on a story about Obama officials incidentally surveilling Trump, and controversial pro-Trump blogger Mike Cernovich was the first to report this news yesterday.
What it means: The standard for unmasking is that information "must have some foreign intelligence value," which is such a broad definition that it means Rice's requests were probably legal.
What we do know: This new information does not validate Trump's wiretapping tweets as he specifically mentioned Obama administration surveillance of Trump Tower.
What might happen next: Trump also tweeted that these incidental intercepts of his associates are unrelated to Russia. Maggie Haberman of the NYT astutely notes on Twitter that POTUS could simply declassify this intel to clear the air surrounding this incidental collection.
Go deeper