Report: Nigel Farage is person of interest in Trump-Russia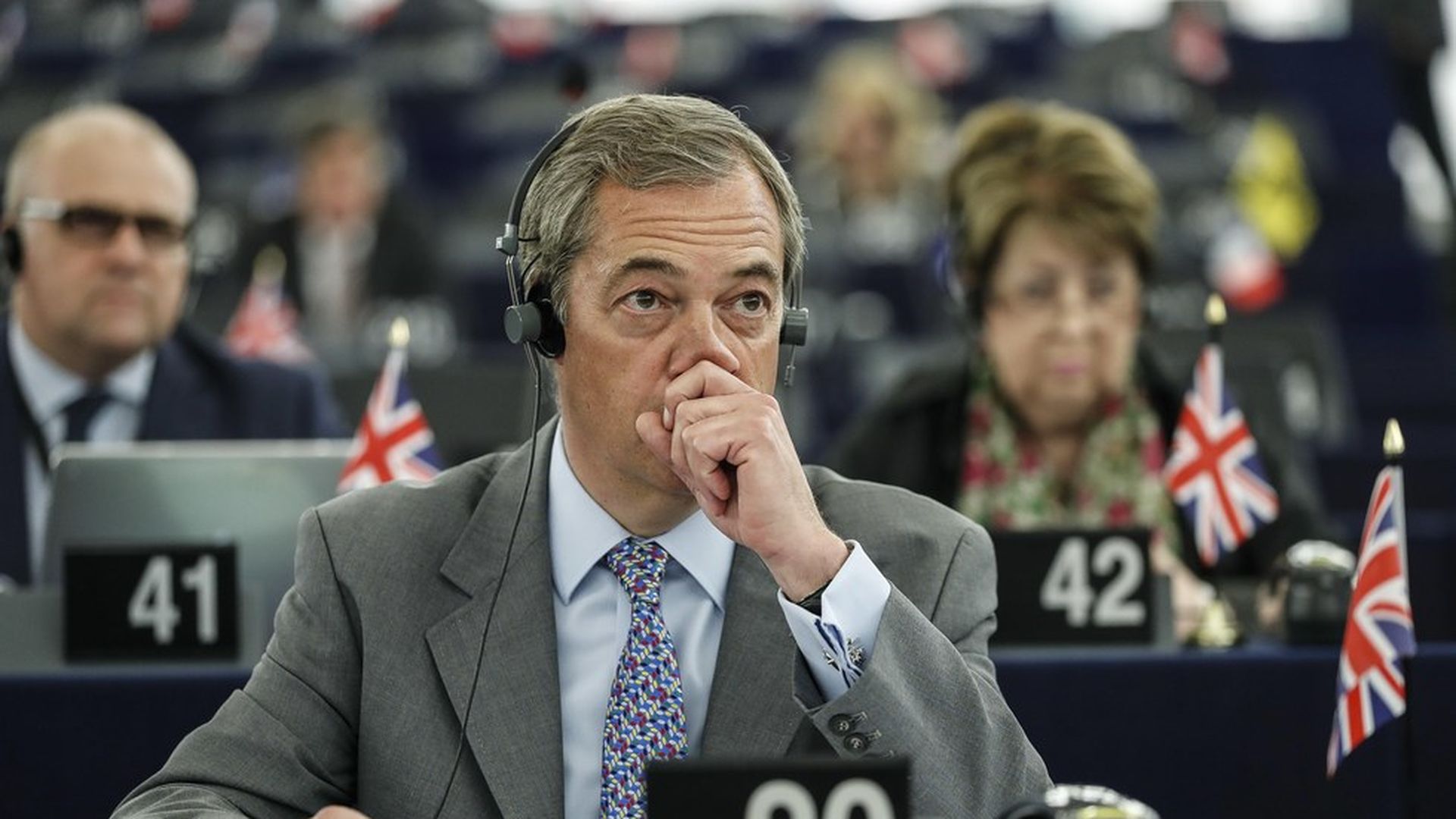 The FBI has labeled Nigel Farage — the controversial, far-right British politician — a "person of interest" in their investigation into ties between Trump's campaign team and Russia, according to the Guardian. The bureau suspects he has helpful information given his relationships with the Trump campaign and WikiLeaks founder Julian Assange, who released the DNC emails which were hacked by Russians.
Guardian source: "He's right in the middle of these relationships. He turns up over and over again. There's a lot of attention being paid to him."
What this doesn't mean: FBI do not suspect Farage of participating in anything wrong or illegal, just of having information they need.
Farage issued a statement in response: "I consider it extremely doubtful that I could be a person of interest to the FBI as I have no connections to Russia."
Go deeper