Report: Israel was source of intel Trump shared with Russia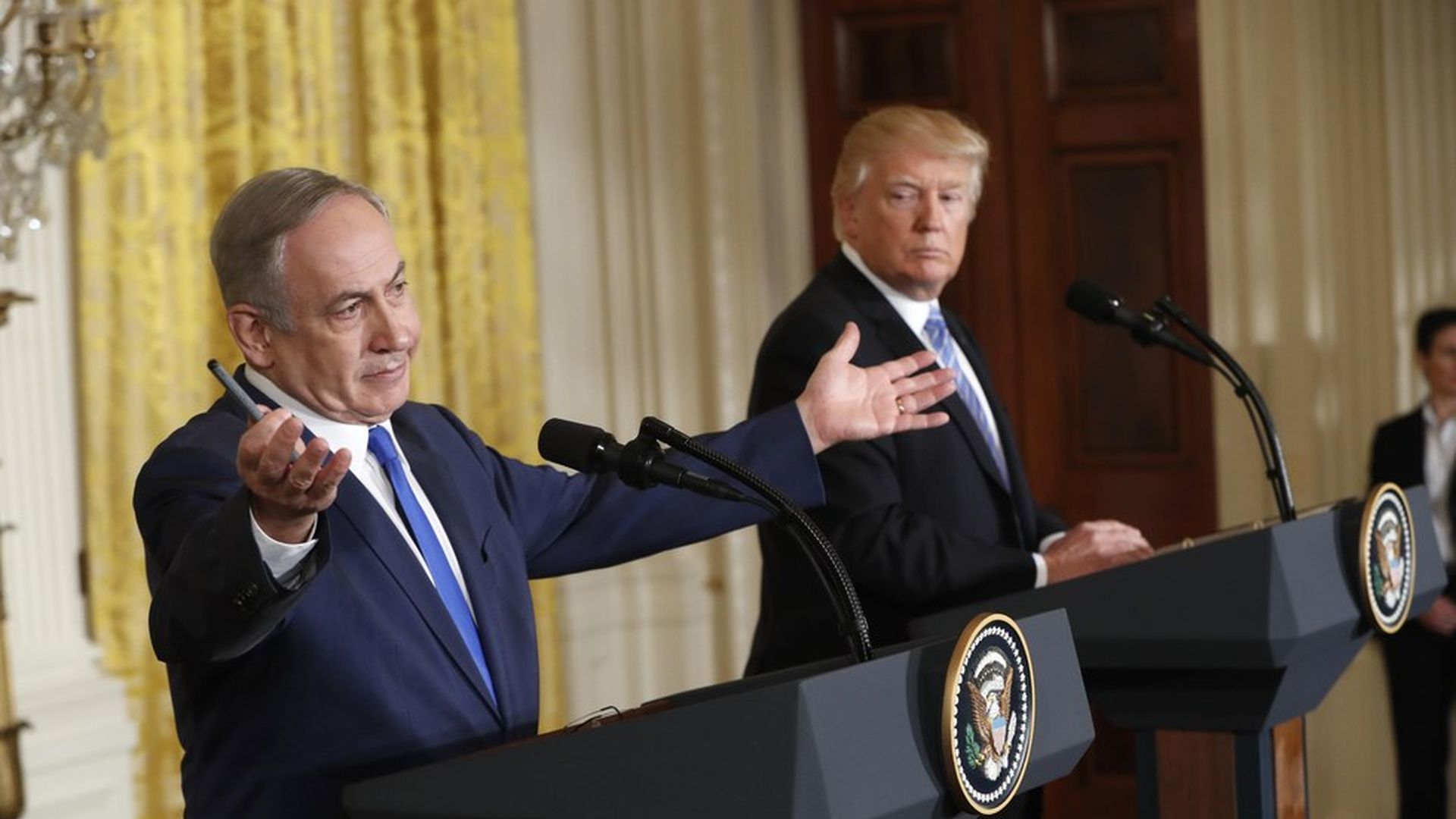 Israel was the source of classified information President Trump reportedly shared with top Russian officials last week, "a current and a former U.S. official familiar with how the U.S. obtained the information" told The New York Times. The officials told NYT that "at least some of the details" Trump shared regarding an ISIS-held plot came from the Israelis.
Why this matters: Trump is set to visit Israel — the closest U.S. ally in the Middle East — during his upcoming trip abroad. The claims that Trump passed classified information shared by Israel to Russia could be detrimental to the U.S./Israel relationship.
One big problem: This leaves the door open for Russia to share that information with its close ally Iran — one of Israel's biggest adversaries, as the NYT points out.
Don't forget: When Washington Post broke the news, they noted their decision to withhold "most plot details," due to the sensitivity of the intelligence, noting that it had not even been shared with key allies:
"The partner had not given the United States permission to share the material with Russia, and officials said Trump's decision to do so endangers cooperation from an ally that has access to the inner workings of the Islamic State."
Previous concerns: According to reports in Israeli media, U.S. officials had warned Israeli intelligence against sharing sensitive intelligence with the Trump administration due, as the NYT puts it, to "Mr. Trump's openness" Vladimir Putin.
Update: NBC News has confirmed the NYT report.
Go deeper