Report: 'Iranian missile test' Trump tweeted about never happened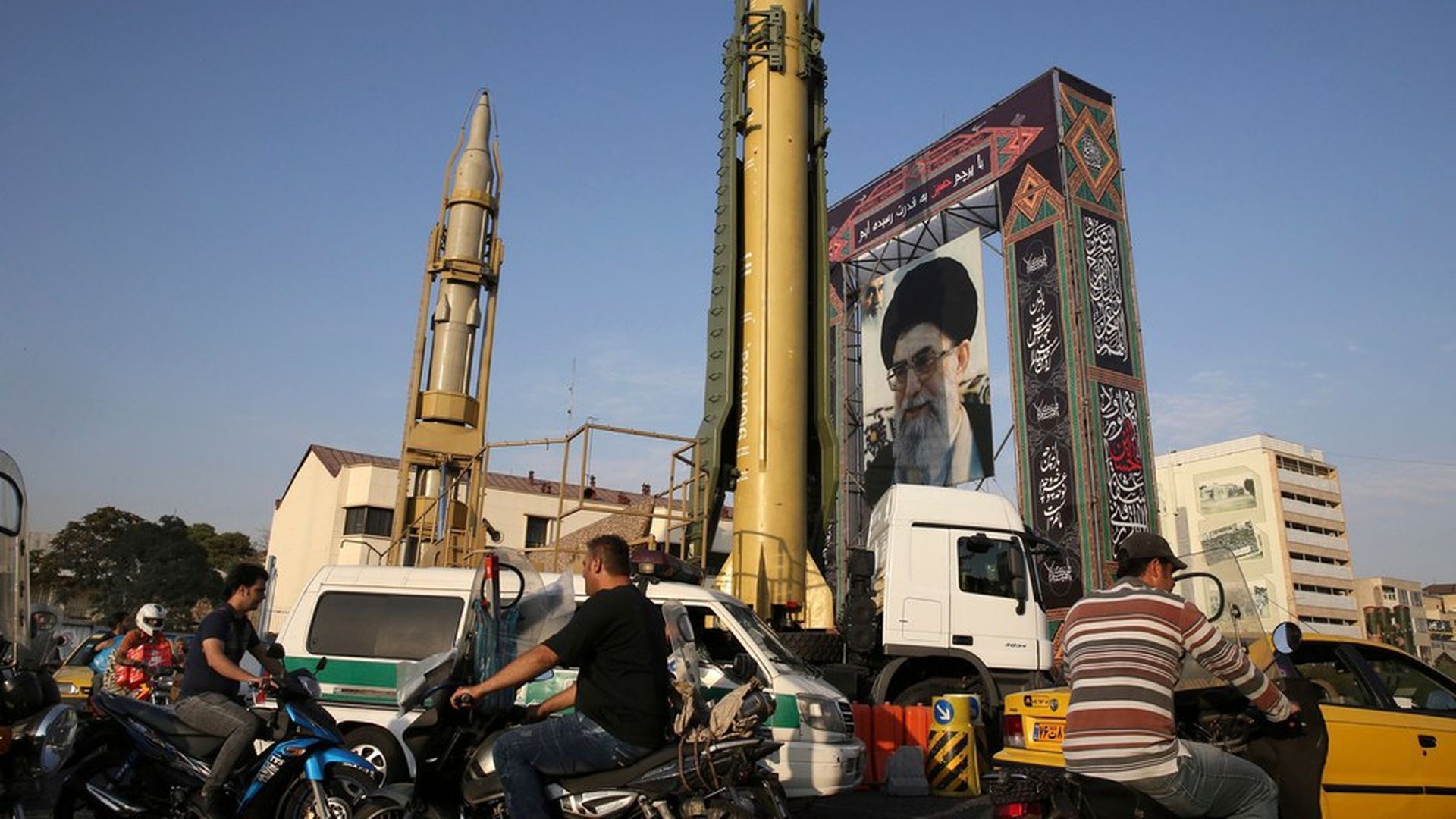 On Friday, Iran claimed to have tested a new medium-range ballistic missile capable of striking Israel with multiple warheads — but, according to Fox News, that missile launch never actually took place. Video footage purporting to show the launch was actually from a failed test back in January.
Why it matters: The world is waiting to hear President Trump's decision — he claimed to have made up his mind last week — on whether or not to stay in the Iran nuclear deal. It's significant that Trump used the "launch" to again decry the deal, tweeting on Saturday: "Not much of an agreement we have!"
Go deeper