Report: Fox employees embarrassed with Russia coverage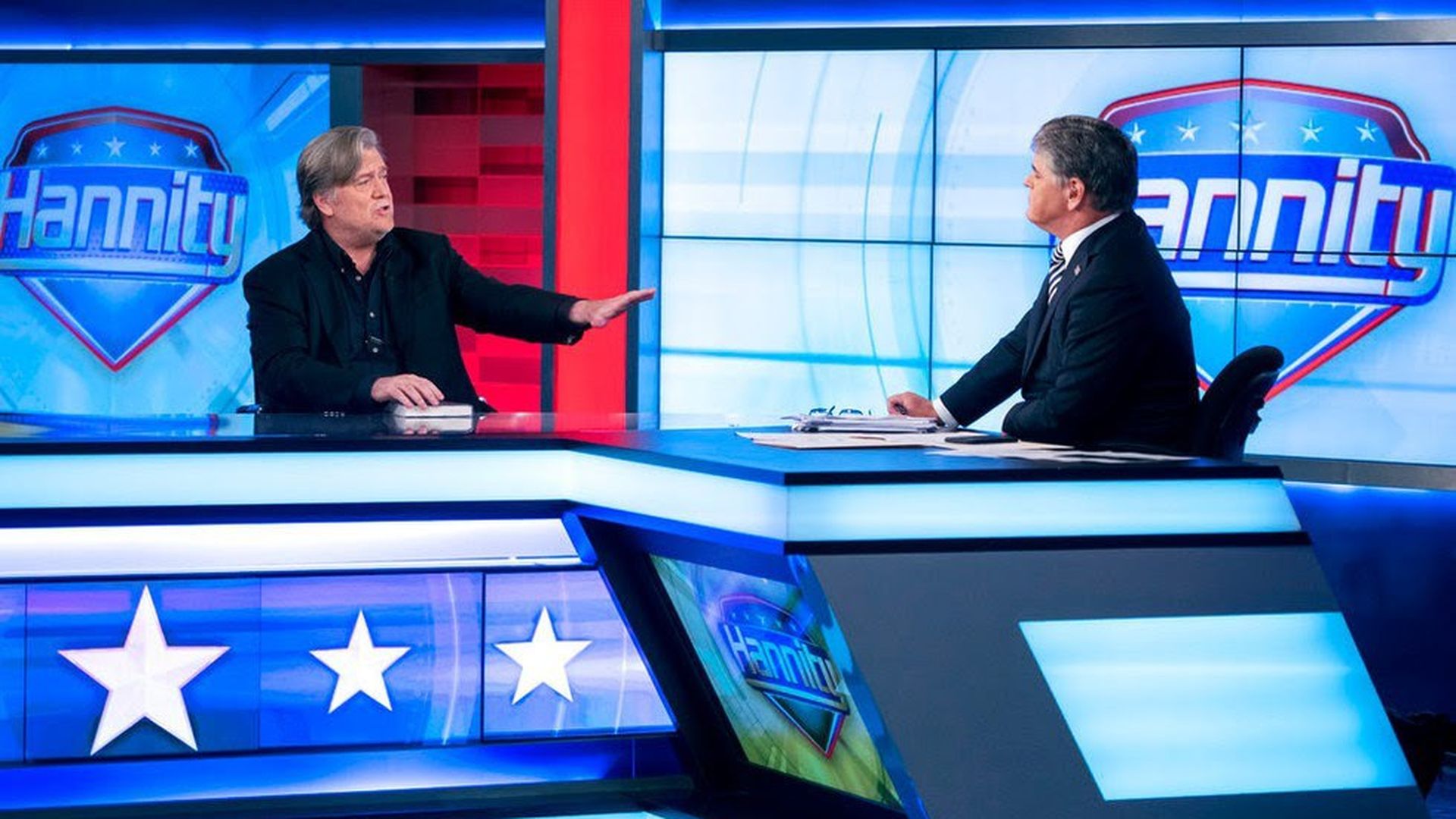 Shot — CNN's Oliver Darcy: "Some employees at Fox News were left embarrassed and humiliated by their network's coverage of the latest revelations in special counsel Robert Mueller's investigation ... 'I'm watching now and screaming,' one Fox News personality said in a text message ... 'I want to quit.'"
Chaser — AP: "After the summer of Rachel Maddow, Fox News Channel's Sean Hannity ascended to the top of the cable news mountain. Hannity's move to the 9 p.m. timeslot paid immediate dividends for the network. President Donald Trump's biggest cable news backer averaged 3.2 million viewers in October, topping Maddow's 2.5 million ... Fox's Tucker Carlson, in an earlier time slot, had 2.8 million viewers."
Go deeper