Report: FBI director asked DOJ to publicly reject Trump wiretap claims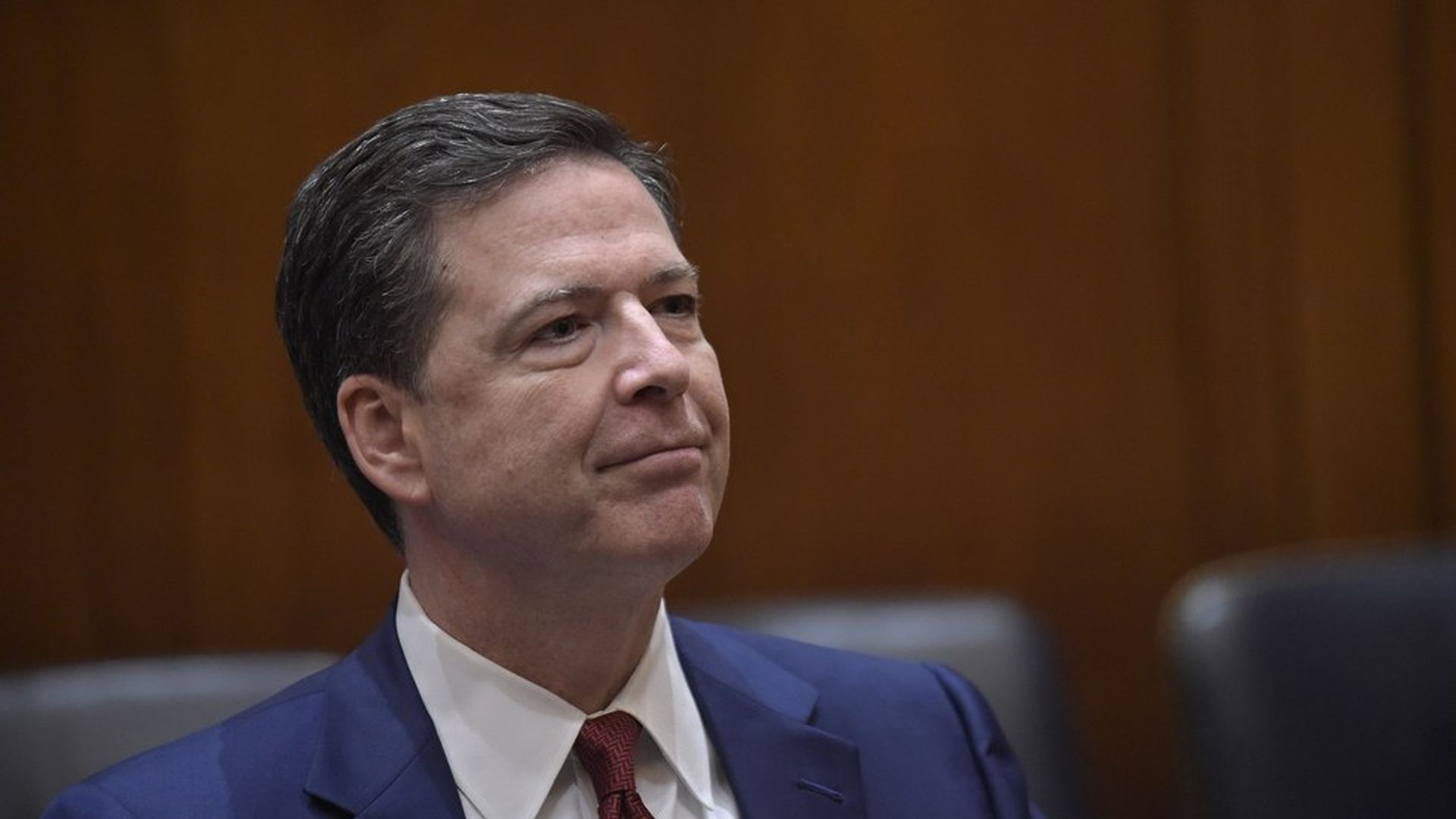 FBI Director James Comey reportedly asked the Department of Justice to issue a statement Saturday rejecting President Trump's claims that former President Obama and his administration wiretapped Trump's phones. The New York Times first reported the story, and was seconded by NBC News.
What we don't know: Who would issue such a statement, even if the DOJ wanted to release one. (The White House and DOJ declined to comment to the NYT). Attorney General Jeff Sessions — a close Trump ally — has recused himself from any Trump-Russia investigation, and there's a hearing Tuesday for the nominee for the deputy job.
Why this matters: As the Times points out, if the DOJ or FBI issued a public statement refuting Trump's claims, they would be positioning themselves — the nation's top law enforcement — against the nation's top political leadership.
Go deeper