Rep. Barton apologizes over nude photo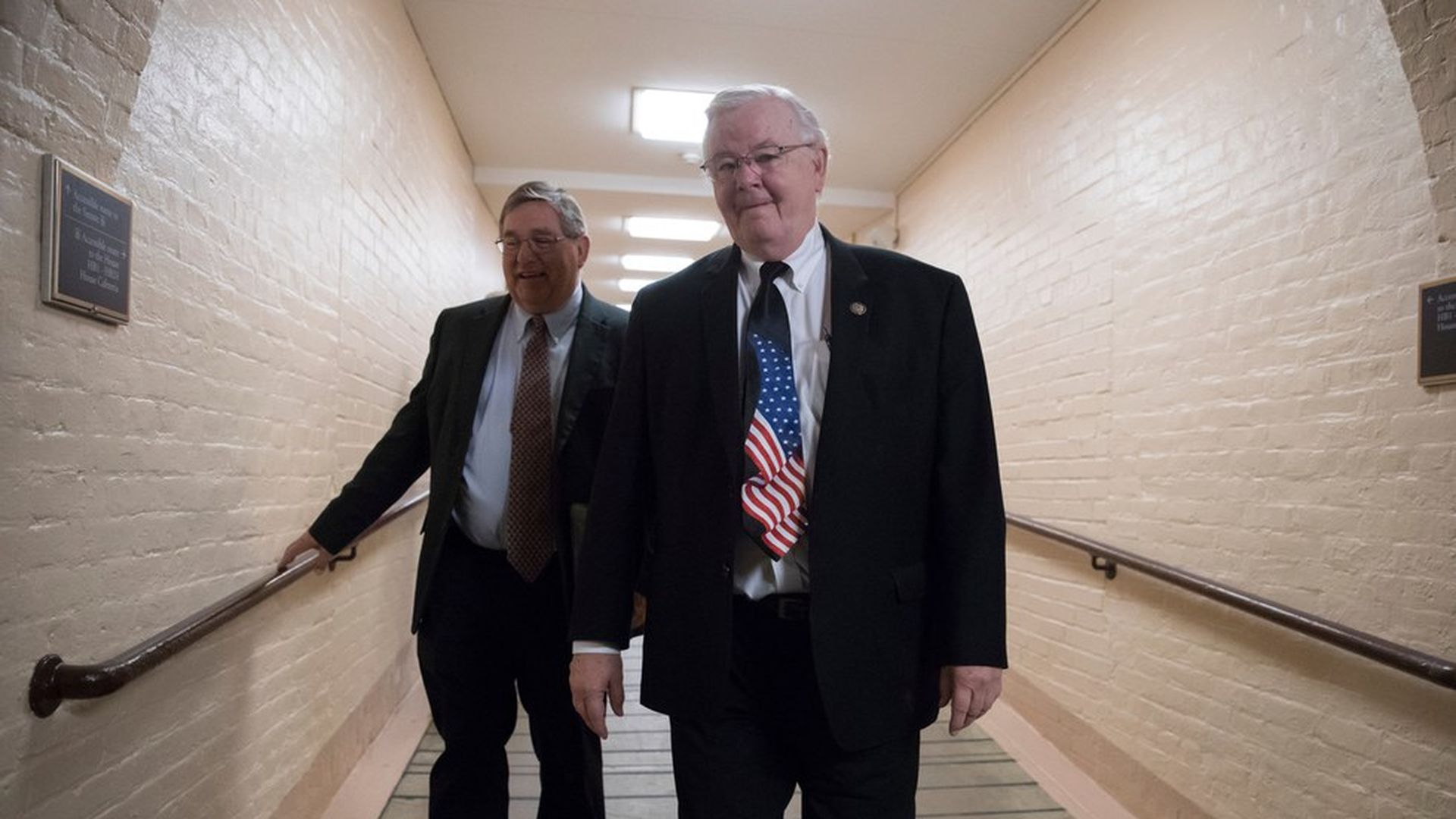 Congressman Joe Barton said he is sorry that he "did not use better judgment" when he took a nude photo which circulated on social media earlier this week after being posted from an anonymous Twitter account. In a statement, the Texas Republican said he had been separated from his then-wife at the time and was in sexual relationships with other women.
Why it matters: Barton has not been accused of any misconduct, but after announcing earlier this month that he would seek re-election, he told the Texas Tribune he is now pondering his political future.
"While separated from my second wife, prior to the divorce, I had sexual relationships with other mature adult women. Each was consensual. Those relationships have ended. I am sorry I did not use better judgment during those days. I am sorry that I let my constituents down."
Go deeper