Remember, most Republicans still support Trump's ban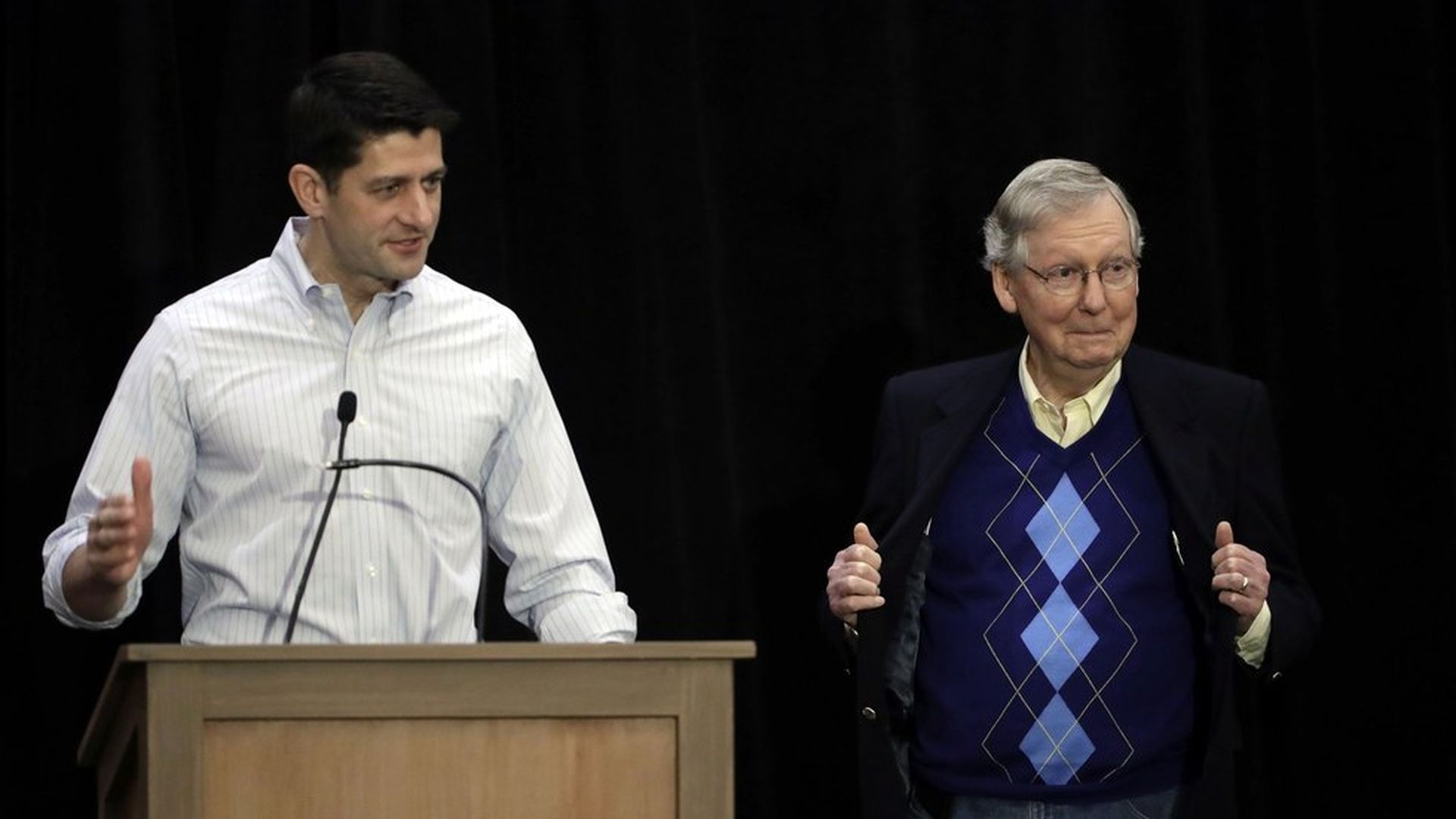 While 19 or so GOP members of Congress, including John McCain, have condemned Trump's travel order for being too broad, most Republican lawmakers support it. The Washington Post has counted up 37 GOP members who partially support the ban, but have reservations and 84 who support it, including...
House Speaker Paul Ryan: He said today, "The President has a responsibility to the security of this country.... What is happening is something that we support, which is: We need to pause and we need to make sure that the vetting standards are up to snuff so we can guarantee the safety and security of our country. That is what this does." He added, "I think it's regrettable that there was some confusion on the rollout of this."
House Majority Whip Steve Scalise:
"The most important point is that President Trump ran on this. This is something he said he would do to protect America, to keep America safe from countries that can not be vetted when they're sending people to our nation."
Sen. Tom Cotton: "It's simply wrong to call the president's executive order concerning immigration and refugees 'a religious test' of any kind. I doubt many Arkansans or Americans more broadly object to taking a harder look at foreigners coming into our country from war-torn nations with known terror networks," he said, according to the Hill.
House Foreign Affairs Committee Chairman Edward Royce: "Pausing the intake of refugees from terror hot spots is the right call to keep America safe. I hope cases of individuals with visas traveling as this executive action went into effect — including some who served alongside U.S. troops — will be resolved quickly," he said according to WashPo.
Rep. Chris Collins:
Go deeper