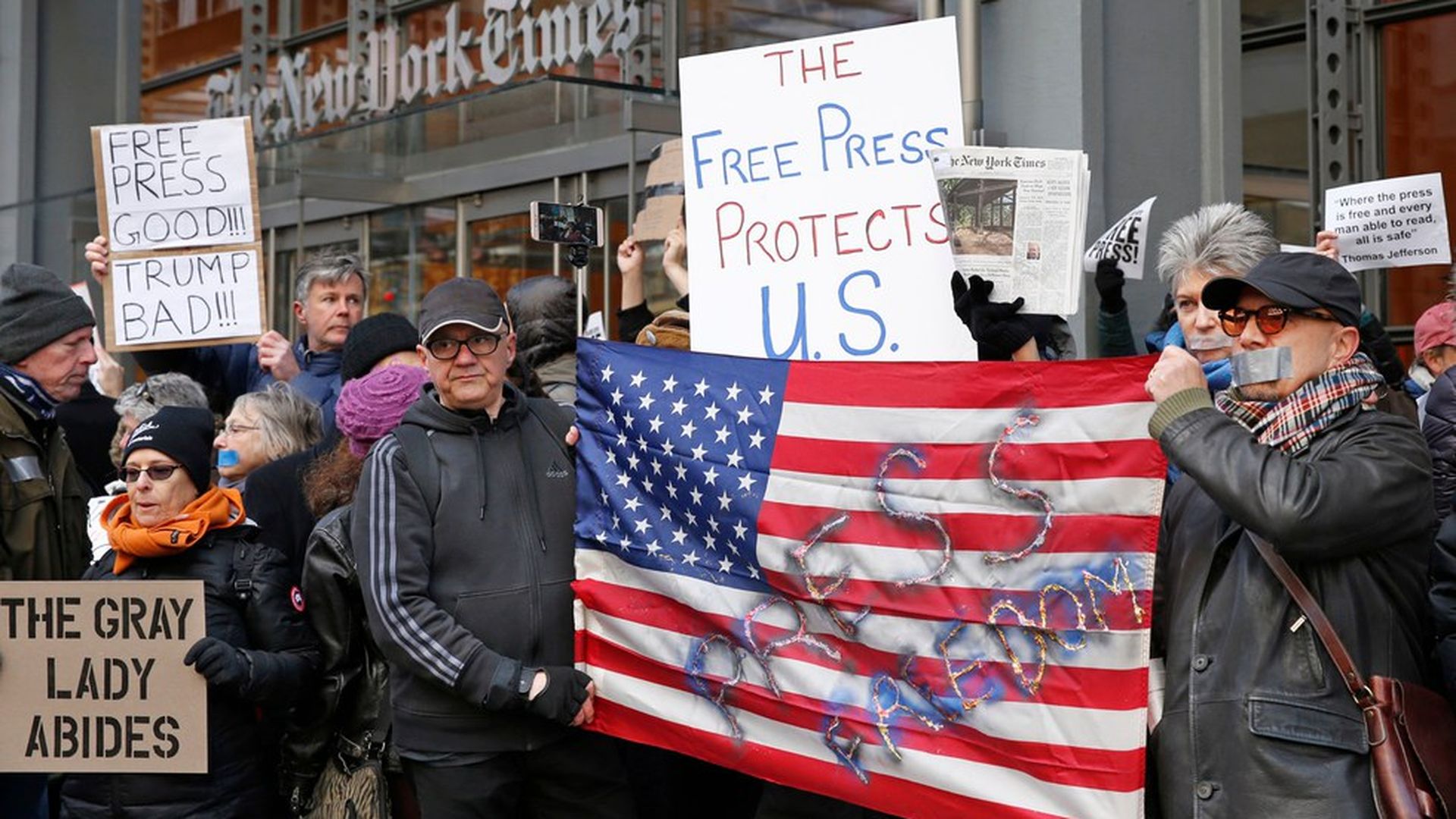 President Trump lashed out at the news media this morning on Twitter, calling "so much of our news" in the United States "just made up-FAKE!" But here are 3 stories that prove real news still matters:
The New York Times in a bombshell report exposed decades of sexual harassment by Harvey Weinstein, one of Hollywood's most powerful producers. Eight women spoke on the record , including actress Ashley Judd. Weinstein issued an apology to the Times, promising "to do right by all of [the women he's hurt]" before later promising to sue the paper.
The Pittsburgh Post-Gazette published text messages between Rep. Tim Murphy and his mistress, in which he pushed her to have an abortion during a pregnancy scare despite his public pro-life stance. Murphy announced yesterday that he wouldn't be seeking reelection in 2018 before changing his mind today and abruptly resigning, effective later this month.
Politico tracked the taxpayer-funded private jet travel of HHS Secretary Tom Price, forcing his resignation. Yesterday, the two reporters behind the Price stories published details of the airport stakeouts and meticulous reporting that underpinned their stories.
Go deeper