Reading between Trump's lines on China/North Korea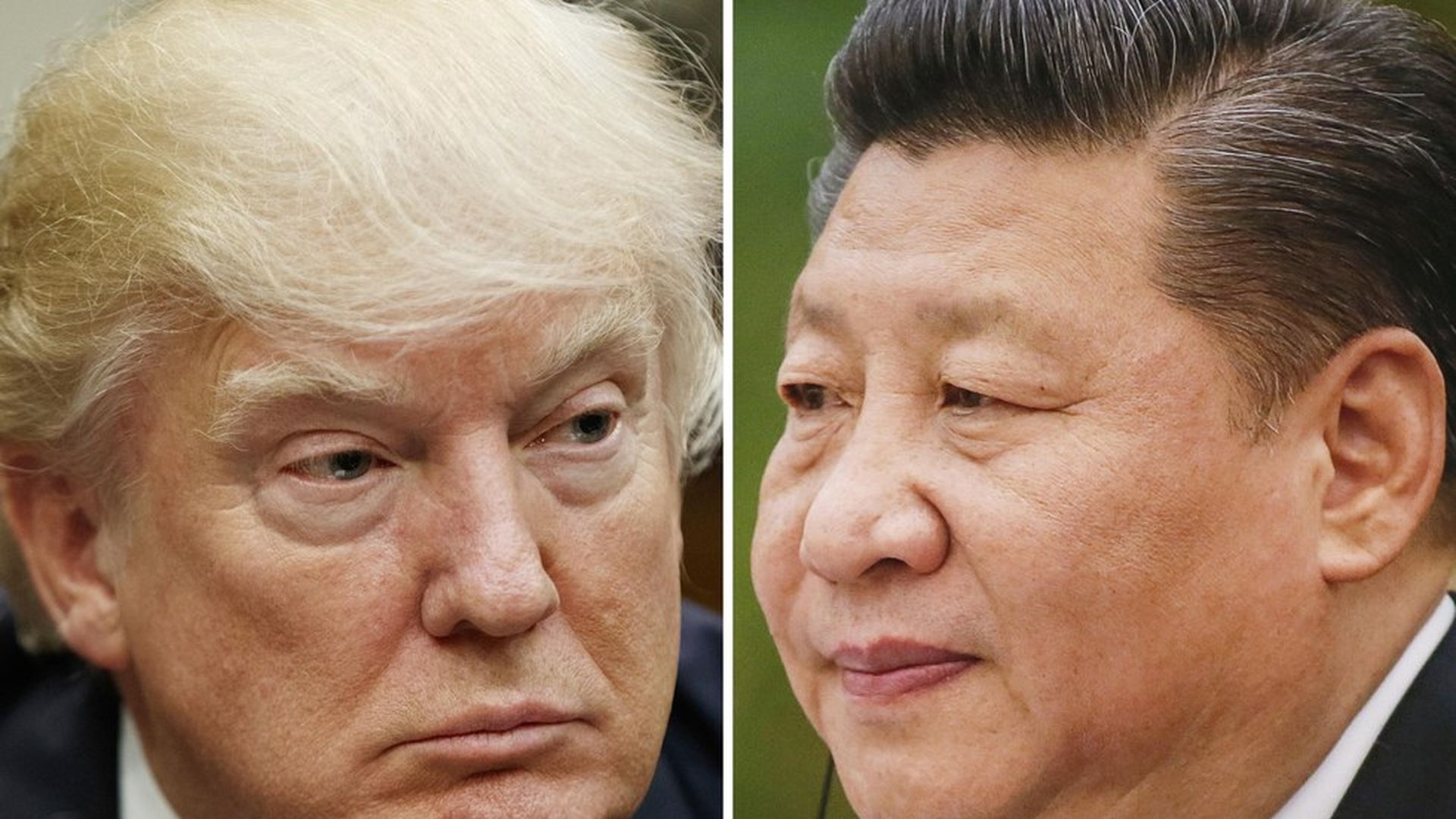 On Friday afternoon, after a signing ceremony on trade, President Trump sat down with the Financial Times in the Oval Office and gave a blunt, hard-edged interview that foreshadows some tense conversations with Chinese President Xi Jinping at their Mar-a-Lago summit on Thursday and Friday:
[H]e made clear that he would deal with North Korea with or without China's help. Asked if he would consider a "grand bargain" — where China pressures Pyongyang in exchange for a guarantee that the US would later remove troops from the Korean peninsula — Mr Trump said: "Well if China is not going to solve North Korea, we will. That is all I am telling you."
Bill Bishop (@niubi) — publisher of The Sinocism China Newsletter, and one of Washington's most astute China-watchers — offered to help Axios AM read between the lines of Trump's interview, and to get us smart ahead of this week's summit:
"The U.S. does need a different approach, and Trump is right to threaten unilateral actions if Beijing does not do what it can."
"Beijing does not control Pyongyang, ... but it does still has significant economic influence. ... China does not like North Korea but they value stability and the status quo above everything else. And we should remember that China is currently at much more risk from Kim's nuclear weapons than the U.S. is, and that is something Beijing worries about."
"There were people under Obama who pushing for a much harder line, from secondary sanctions to telling the Chinese that attempts at [North Korean] regime change would be considered, but as far as I know Obama was not willing to send that message clearly. It sounds like Trump is, and that should focus minds in Beijing."
The bottom line: "[T]he Chinese are going to be very resistant to anything that threatens the stability on the Korean Peninsula, the paradox of course being that [North Korea] is threatening that stability more now than it has in years."
Also worthy: Josh Rogin's column in WashPost, "The Kushner channel to China".
"In mid-November, Kissinger met Kushner, national security adviser designate Michael Flynn and the president-elect at Trump Tower. Trump asked Kissinger to travel to Beijing and deliver a verbal message to Xi saying that everything was on the table in terms of bilateral cooperation. Kissinger met Xi in Beijing on Dec. 2, and Xi sent back a private reply conveying China's wish to set up an early meeting of the two presidents."
Go deeper