Reactions to Trump firing James Comey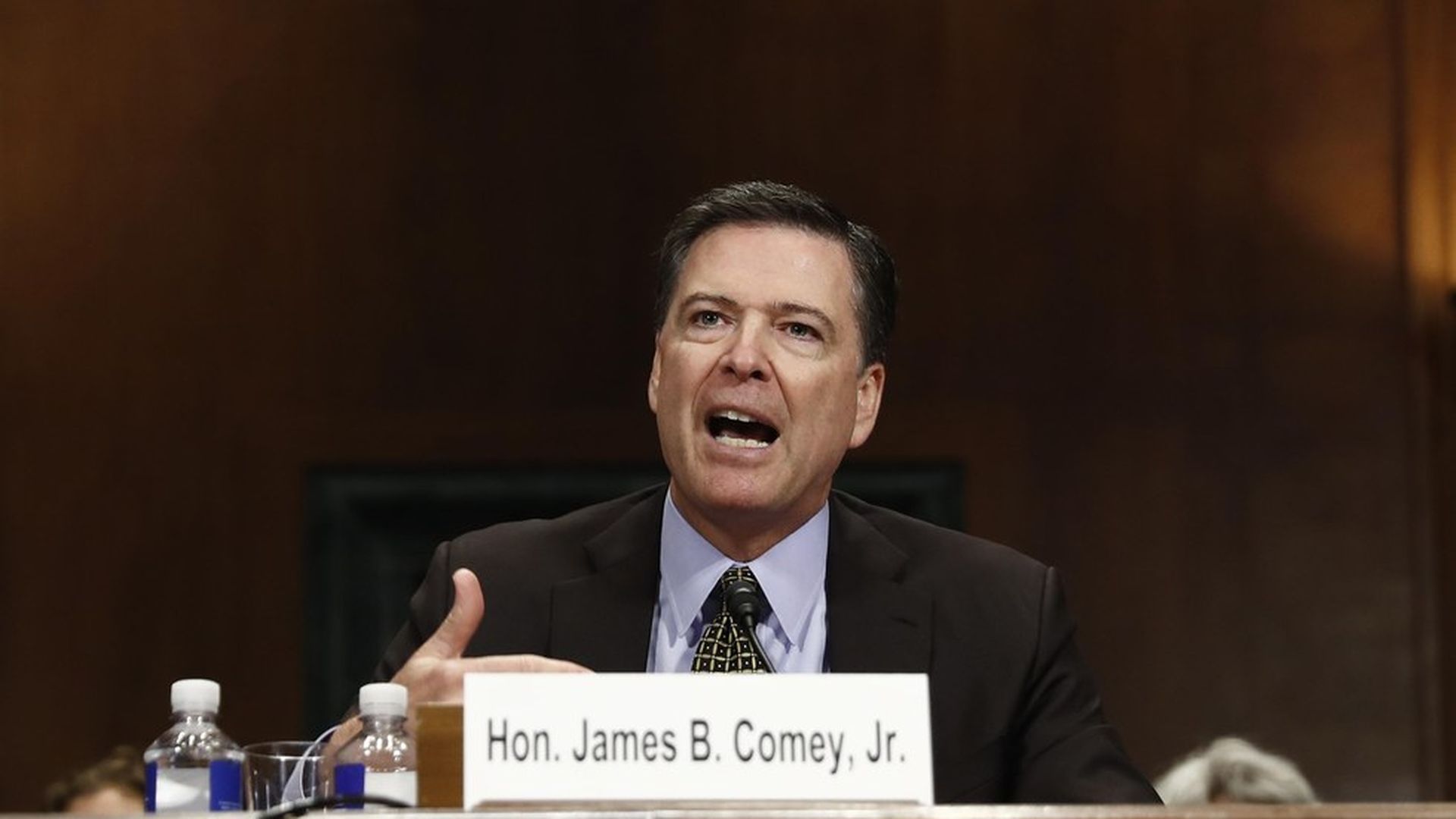 President Trump fired FBI Director James Comey suddenly on Tuesday evening, noting that his decision came on the recommendations of Attorney General Jeff Sessions and deputy AG Rod Rosenstein. The reactions:
Senate Minority Leader Chuck Schumer on Trump's firings of Sally Yates, Preet Bharara, and James Comey: "This does not seem to be a coincidence."
Edward Snowden: "Set aside politics: every American should condemn such political interference in the Bureau's work. This FBI Director has sought for years to jail me on account of my political activities. If I can oppose his firing, so can you."
Sen. Ed Markey (D-MA): Comey firing "disturbingly reminiscent of the Saturday Night Massacre during the Watergate scandal &the natl turmoil that it caused."
Sen. Elizabeth Warren (D-MA): "But does anyone seriously believe @realDonaldTrump fired the top person investigating his ties to Russia because he was unfair to Hillary?"
Sen. Tim Kaine (D-VA): "Trump firing Comey shows how frightened the Admin is over Russia investigation."
Sen. Bob Casey (D-PA): "This is Nixonian." Called for immediate appointment of special counsel on Trump/Russia.
Fox News' Sean Hannity: "Comey Fired!!! Finally."
Brian Fallon, national press secretary for Hillary Clinton's 2016 campaign: "I'm not shedding any tears for Comey personally -he hurt FBI's reputation- but I do worry whether we ever get to the bottom of Russia now."
DNC Chair Tom Perez: "Trump fired the man investigating him — a deeply dangerous abuse of power. We need a special prosecutor, now."
Rep. Elijah Cummings (D-MD): Calls for emergency hearings, says it's "mind boggling" that Sessions "was directly involved" in call to fire.
Rep. Gerry Connolly (D-VA): "Time to revive Watergate vocabulary: obstruction, cover-up, suborn, conspiracy, inoperative, criminal conspiracy, independent prosecutor."
Go deeper