Rand Paul hints that his alleged assault wasn't over landscaping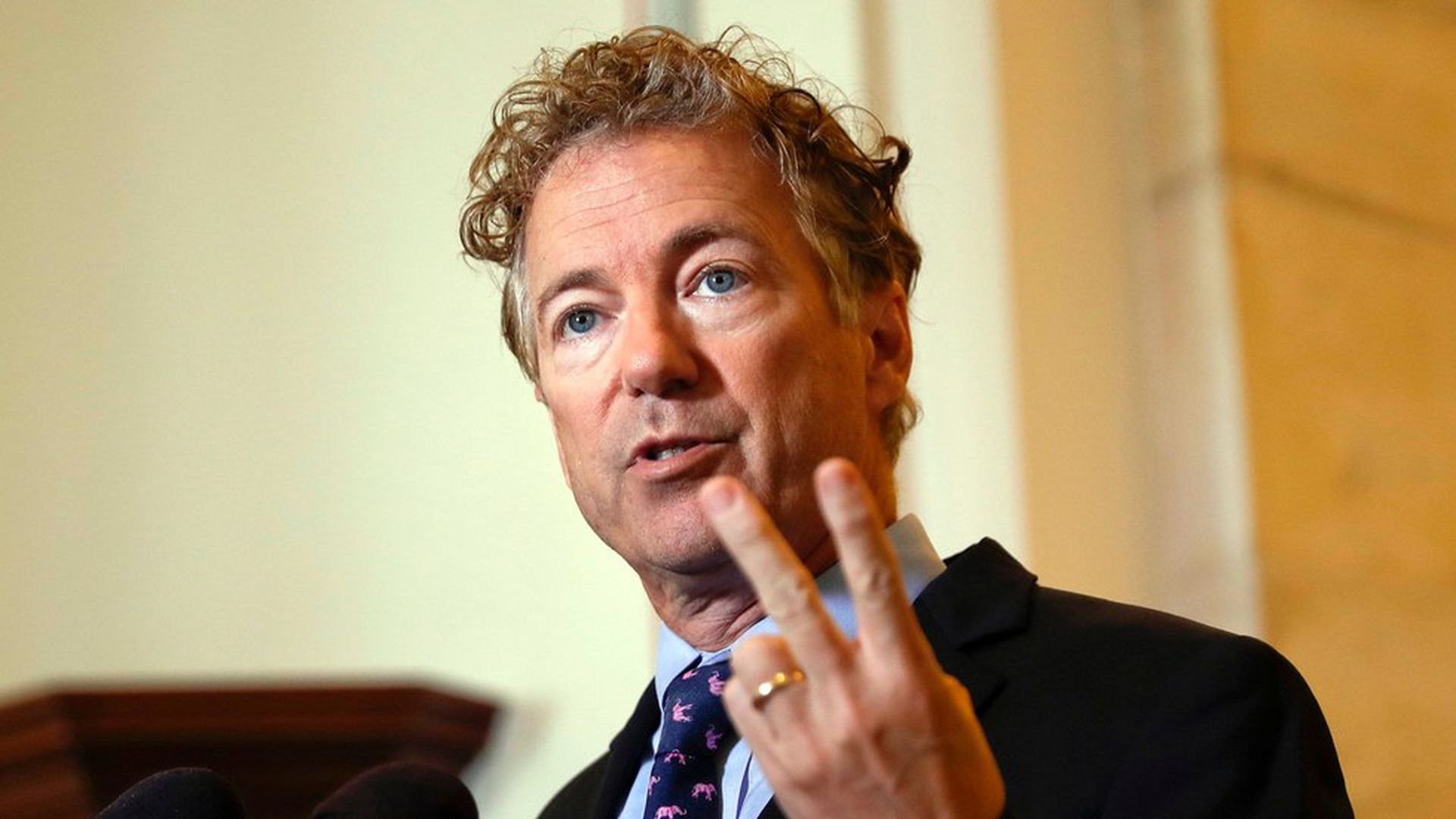 After Sen. Rand Paul tweeted last night to confirm his serious injuries following an alleged assault by his neighbor, he followed up with two tweets to stories pushing back on the widely-reported narrative that the dispute was over landscaping. His neighbor had earlier issued a statement through his lawyer denying that the incident had anything to do with politics and describing the issue as "trivial."
What happened: Without any additional context, Paul tweeted a Breitbart article headlined "Exclusive: Rand Paul's Neighbors Say Reports Blaming Savage Assault on 'Landscaping Dispute' Are Fake News" and a Washington Examiner piece titled "Rand Paul's neighbors rip media 'landscaping dispute' reports." Both pieces largely feature the same neighbors expressing effusive praise about Paul's behavior in their subdivision and don't offer any sort of alternative motive for the incident.
Go deeper