Qualcomm asks ITC to ban import of Intel-powered iPhones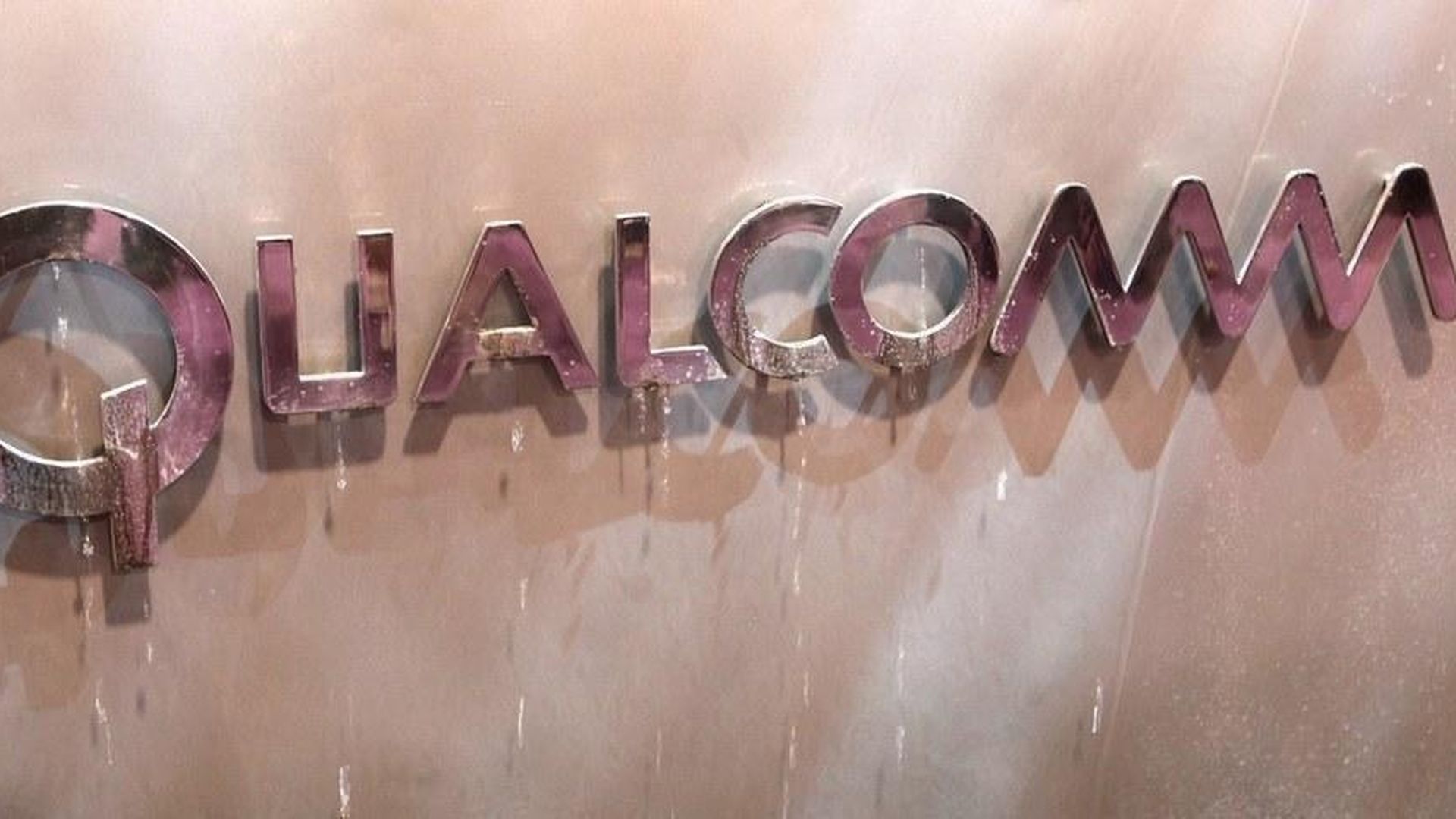 Qualcomm is asking the U.S. International Trade Commission to ban imports into the U.S. of Apple iPhones that use Intel modem chips. In papers being filed Thursday, Qualcomm charges that the iPhone infringes on six Qualcomm patents covering a range of things from manufacturing techniques to methods of reducing battery use.
It's the latest escalation in the high-stakes legal battle between the two companies. Both companies have sued one another. Qualcomm has also sued Apple's iPhone contract manufacturers saying the companies are improperly withholding royalty payments at Apple's behest.
Why it matters: Despite their legal animus, both companies still need one another. Apple relies on Qualcomm for modem chips that work on Sprint and Verizon's networks, while Apple remains one of Qualcomm's main sources of revenue. It's already started to have an impact on Qualcomm's earnings.
"Qualcomm's inventions are at the heart of every iPhone and extend well beyond modem technologies or cellular standards," general counsel Don Rosenberg said in a statement. "The patents we are asserting represent six important technologies, out of a portfolio of thousands, and each is vital to iPhone functions."
Why these six patents?: Rosenberg told Axios that the patents are all recent (from the last four years) and none are of the so-called "standards-essential" variety, under which Qualcomm has to license to all companies at fair, reasonable and non-discriminatory terms. That's an effort to rebut Apple's claims that Qualcomm is seeking to reap unfair gains from old technology and to seek excessive royalties on standards-essential patents.

ualcomm
Not all iPhones in crosshairs: Qualcomm is only seeking to ban iPhones that use other companies' modem chips even though Rosenberg says the company believes all iPhones – even those using Qualcomm modem chips – require a patent license since its intellectual property goes well beyond the modem. Limiting the exclusion order request, though, helps serve the public interest by keeping the iPhone available and also fulfills certain requirements of Qualcomm's chip contract with Apple, Rosenberg said.
Go deeper