Qatar's leader declines invitation to White House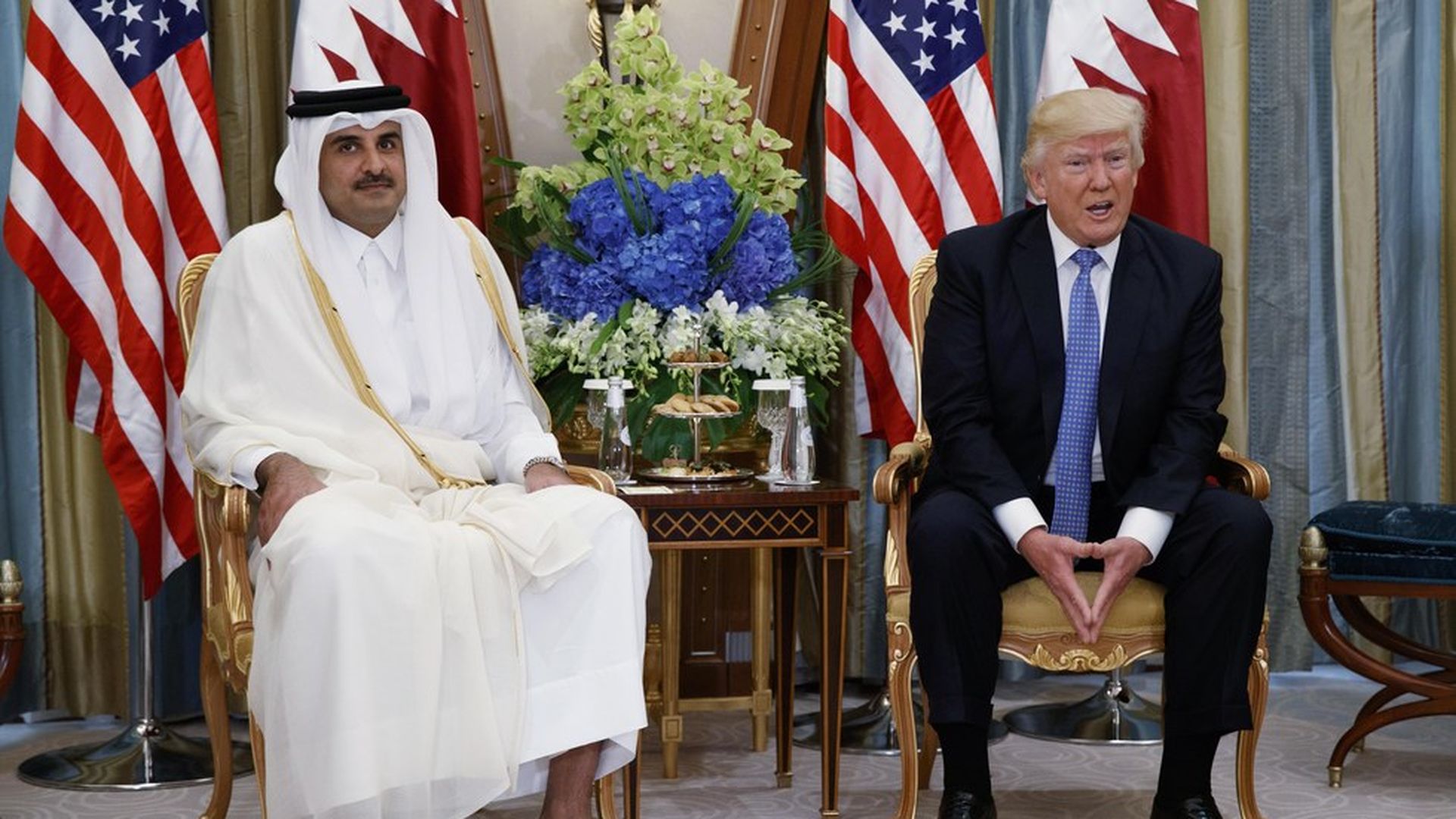 Qatar's leader reportedly will not accept President Trump's invitation for a White House meeting while the country remains isolated from several of its Persian Gulf neighbors, reports Reuters. A Qatari official told the outlet Thursday that the Emir of Qatar "has no plans to leave Qatar while the country is under a blockade."
Flashback: Earlier this week, seven countries, including Saudi Arabia, Egypt and the United Arab Emirates, cut diplomatic ties with Qatar after accusing the nation of collaborating with militant groups and adding to instability in the region.
The Trump effect: Wednesday, President Trump offered his support to the emir of Qatar over the phone, and said he is willing to "help the parties resolve their differences, including a meeting at the White House if necessary," according to a WH statement.
Go deeper