Putin's biggest critic gets 30 days in prison for unsanctioned protest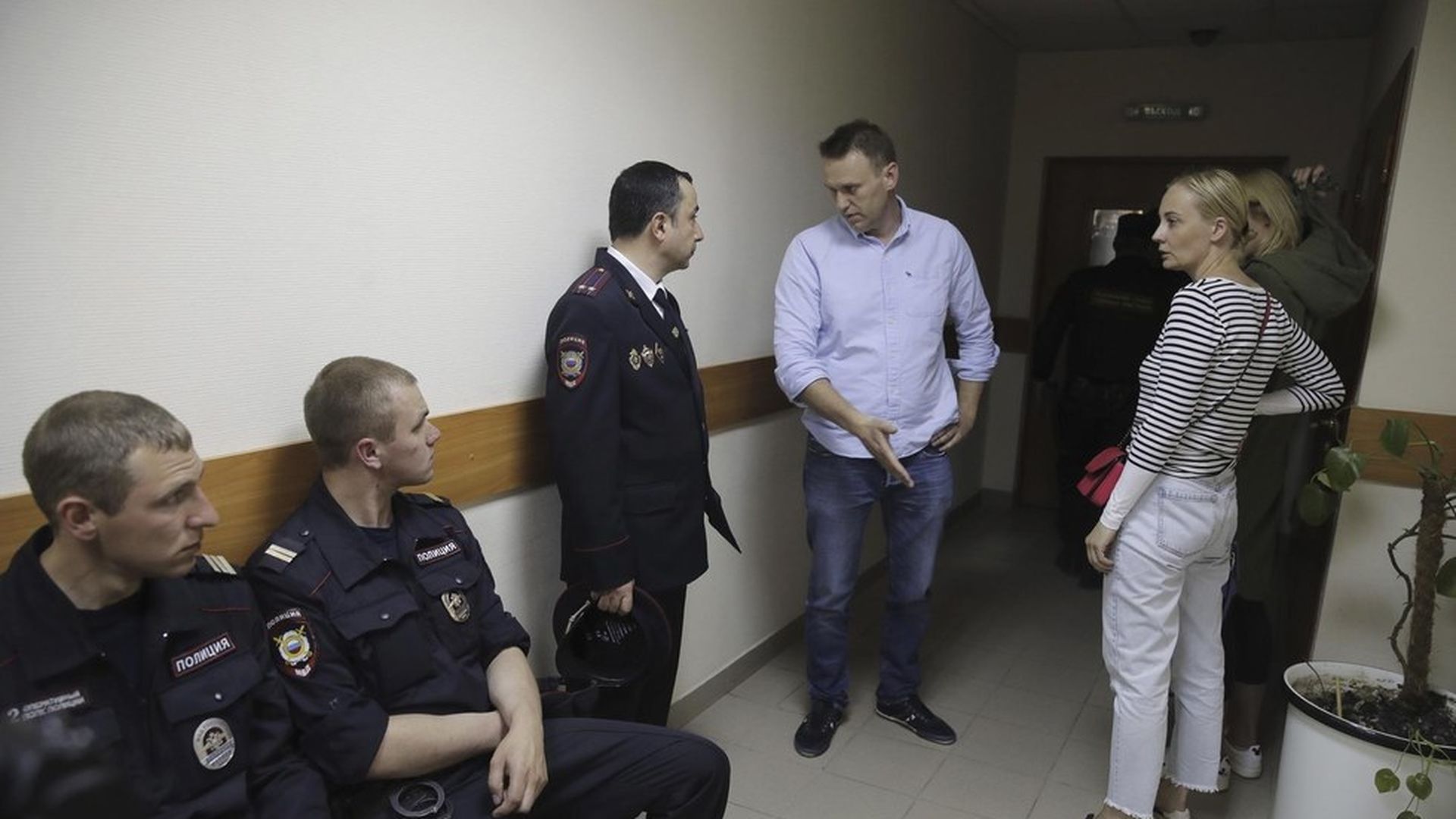 Russian opposition leader Alexei Navalny has been sentenced to 30 days in prison for his role in organizing nationwide protests against government corruption, per the AP.
What happened: Navalny had organized protests in more than 100 cities across Russia, but he called for the Moscow protest to be moved to Tverskaya, one of the city's main streets, instead of a location previously approved by the government.
The charges: Moscow handed down Navalny's prison sentence based on "repeated violations of the law on public gatherings." 1,000 others were arrested across Russia for taking part in the demonstrations.
Go deeper