Putin will go to the UN on Syria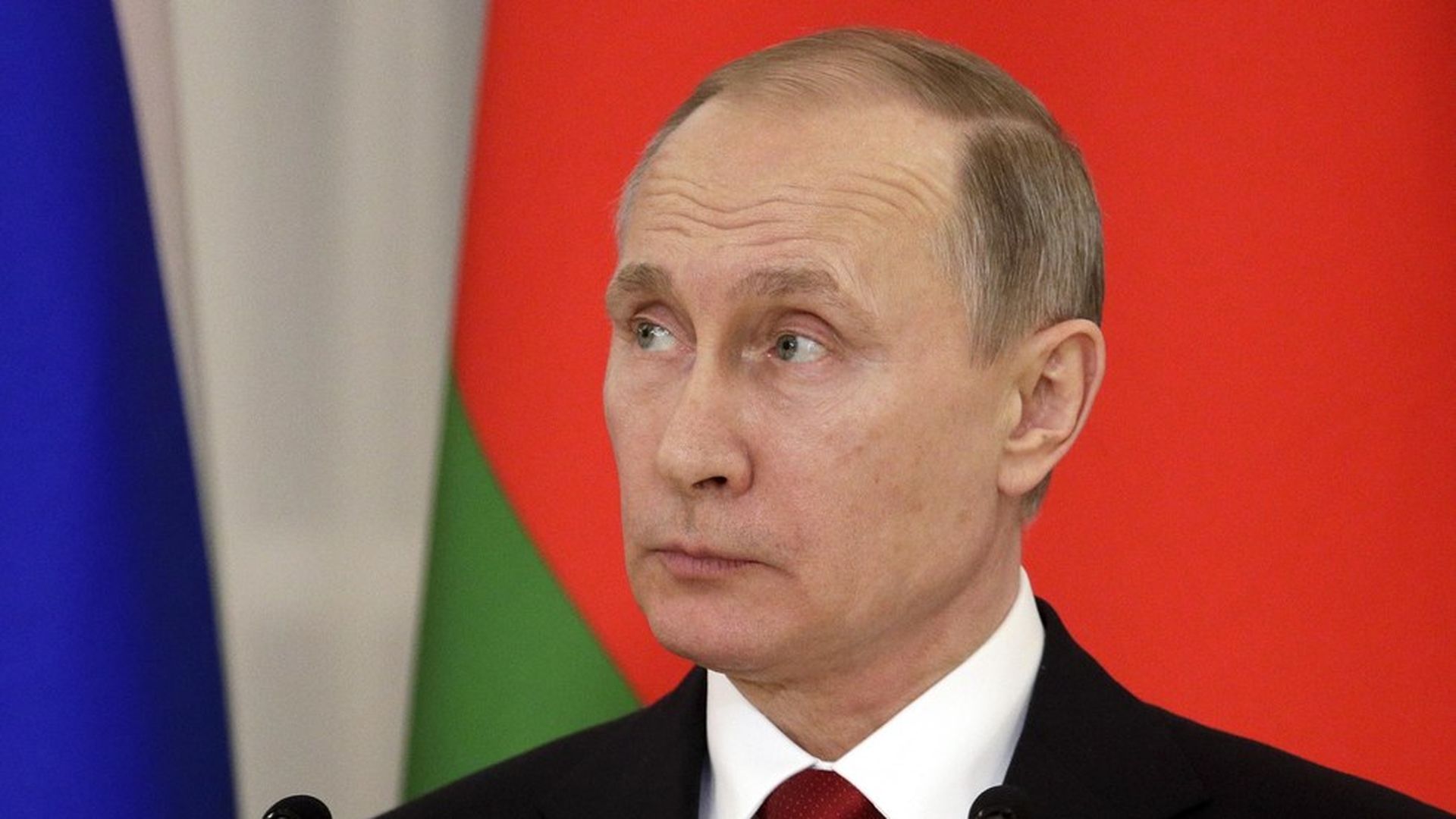 Russian President Vladimir Putin said Tuesday that Moscow will appeal to the UN to investigate the Syrian chemical attack, and that the Syrian government is willing to let experts examine its military base for chemical weapons, per the Associated Press. Putin added that Russia also knows about planned "provocations" to blame the Syrian government for the attack.
Why this matters: His comments come after the G7 meeting in Italy on Tuesday, where top diplomats agreed that Russia must stop its "hypocrisy" and work with other countries to oust Assad. Secretary of State Tillerson also stated that Russia must choose between aligning with the U.S. or Iran, Syria, and Hezbollah.
Go deeper