Putin: Trump is 'not my bride'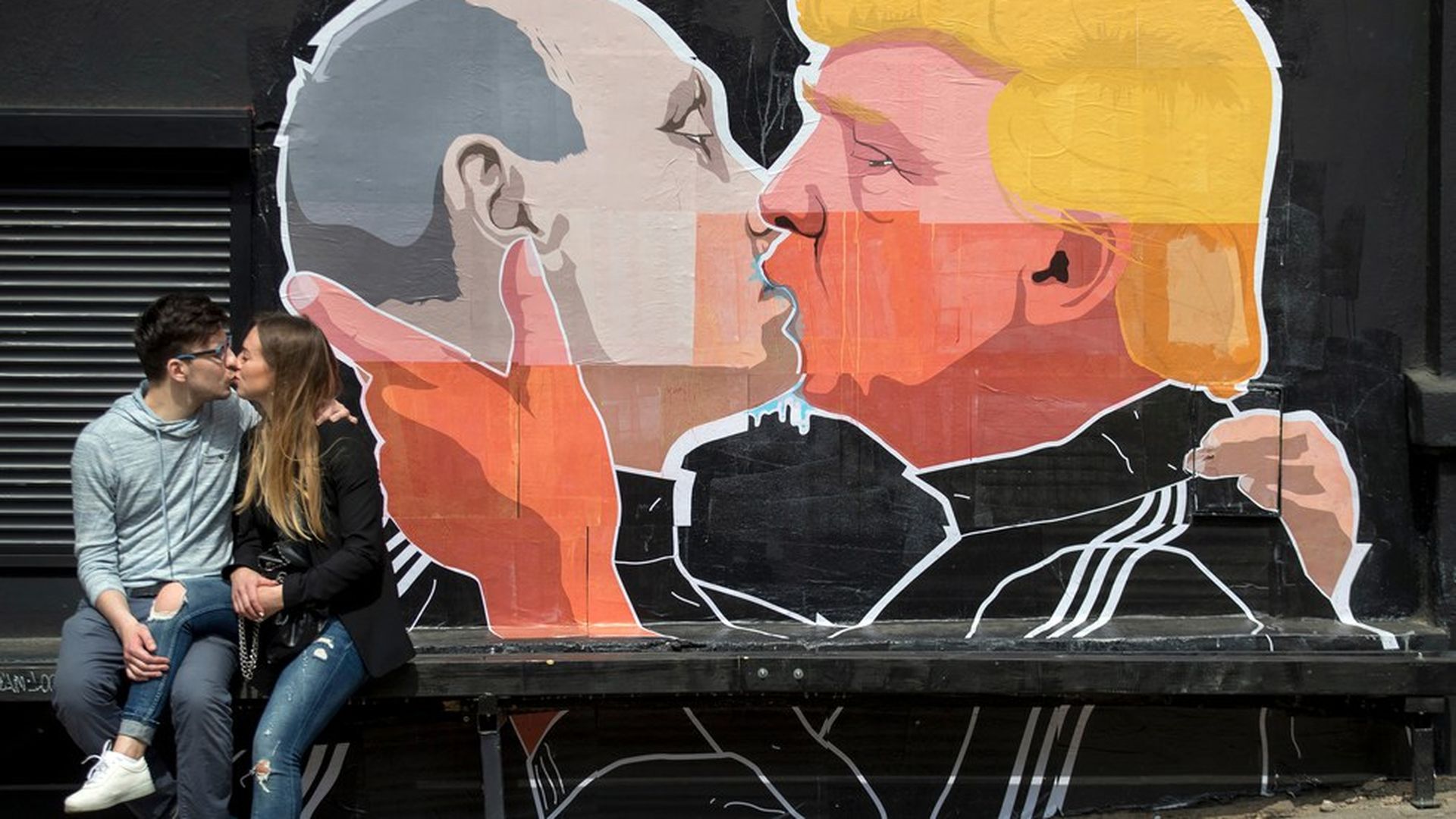 When asked during a press conference today if he finds Trump to be "naive" and a disappointment, Russian President Vladimir Putin said Trump is "not my bride, and I'm not his groom," according to AP. He refused to comment on how he would feel if Trump were impeached.
Why it matters: U.S. intelligence agencies have concluded that Russia attempted to interfere in the election process to help Trump win, and Trump has repeatedly praised Putin for being a tough leader, saying that he wants to have better relations with Russia. But recently there has been a series of sanctions between the two countries. (Read about that here.) And of course, Putin's comments also come in the middle of an ongoing U.S. intelligence investigation into the Trump campaign's possible dealings with the Russian government.
Go deeper