Putin and Merkel's awkward press conference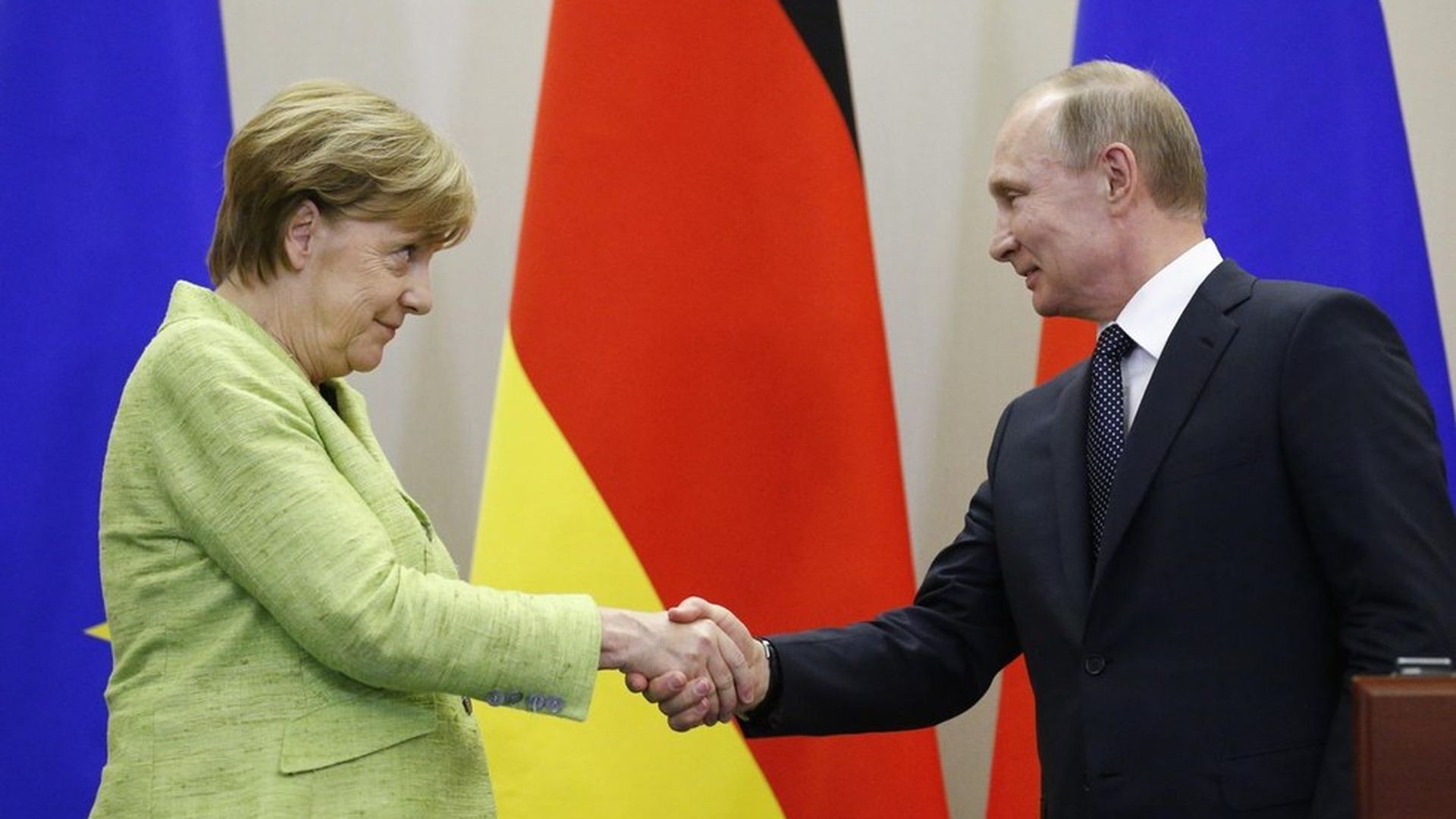 German Chancellor Angela Merkel and Russian President Vladimir Putin faced off in a terse joint press conference in Sochi ahead of this summer's G-20 summit in Hamburg, per Bloomberg.
The big topics: Ukraine and Russia's election meddling.
The split on Ukraine: Putin called the 2014 Ukrainian revolution — that pushed Russia's annexation of Crimea — a "coup d'etat," while Merkel said that Ukraine's current government "came to power through democratic means."
Putin on U.S. election interference: "Just gossip…We never interfere in the political life of other countries."
Go deeper