Puerto Rico Gov: Recovery efforts are "not over by a long shot"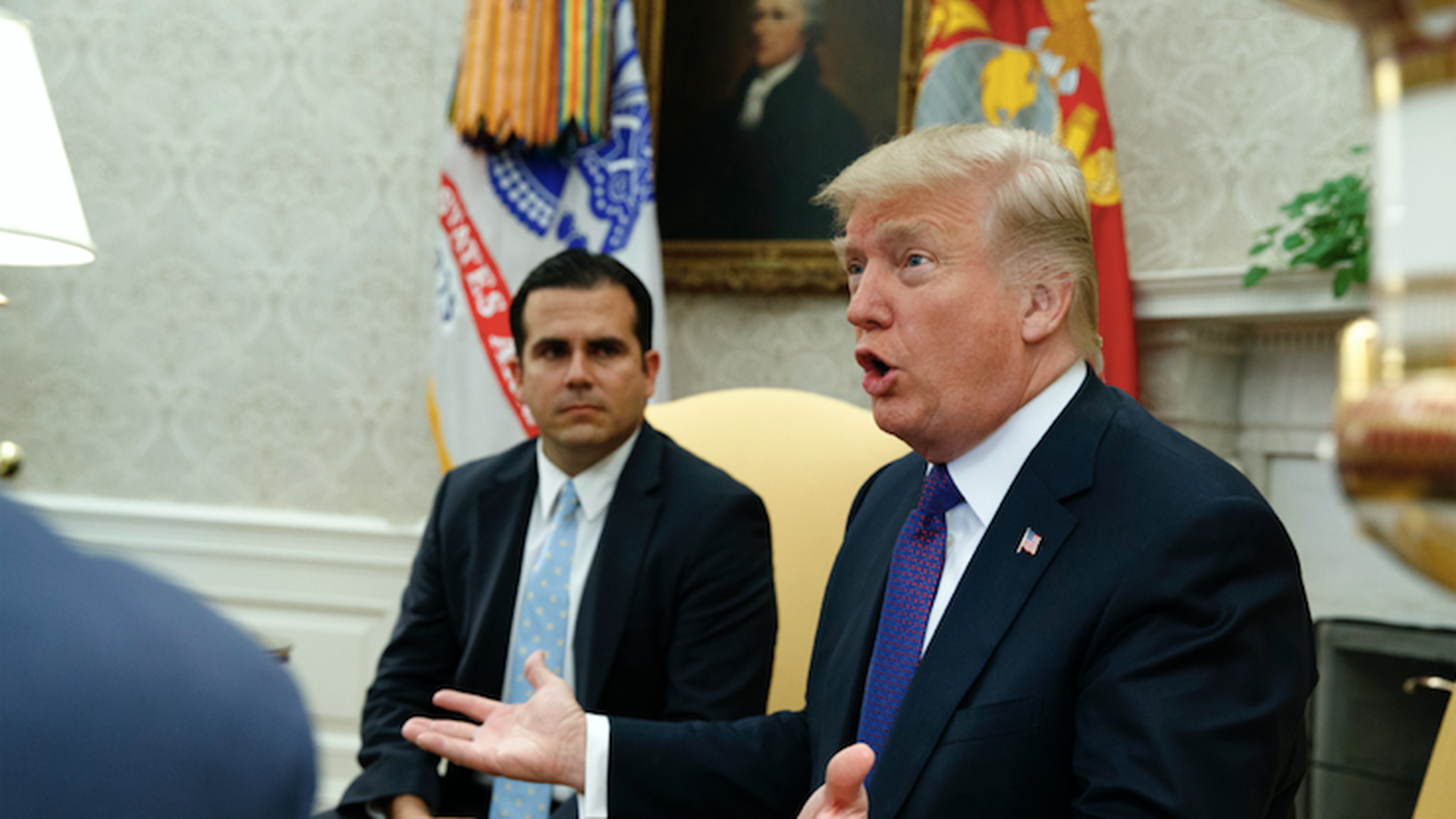 Puerto Rico Gov. Ricardo Rosselló met with President Trump at the White House Thursday to discuss the ongoing recovery efforts on the island. Trump lauded the federal response in Puerto Rico, saying he gives the White House a 10/10 rating on its handling of the storm.
Rosselló was less triumphant, acknowledging that while he appreciates the aid that has been sent to the island so far, "we still need to do a lot for the people of Puerto Rico...It's not over by a long-shot." Note that one month after Hurricane Maria first made landfall in PR, 78% of the island is still without power, 28% of residents don't have potable drinking water, and 12% of grocery stores are still closed.
More from their meeting:
Trump to Rosselló: "Did we do a great job?" Rosselló replied: "You responded immediately, sir... you have been clear that no U.S. citizen will be left behind."
Trump on resources for Puerto Rico: "At some point, FEMA has to leave, first responders have to leave and the people have to take over."
Should PR become a U.S. state? "You'll get me into trouble with that one," Trump said to the reporter.
Trump on Alexander-Murray health bill: "I love" that senators are working on health care. "We will probably like a very short-term solution until we hit the block grants... If they can do something like that, I'm open to it."
Trump on Russia Uranium deal that he tweeted about this AM: "The problem is the mainstream media does not want to cover that story, because that affects people that they protect... That's your real Russia story." Axios covered this story his morning.
Go deeper