Protests against Poland's strike on independent judges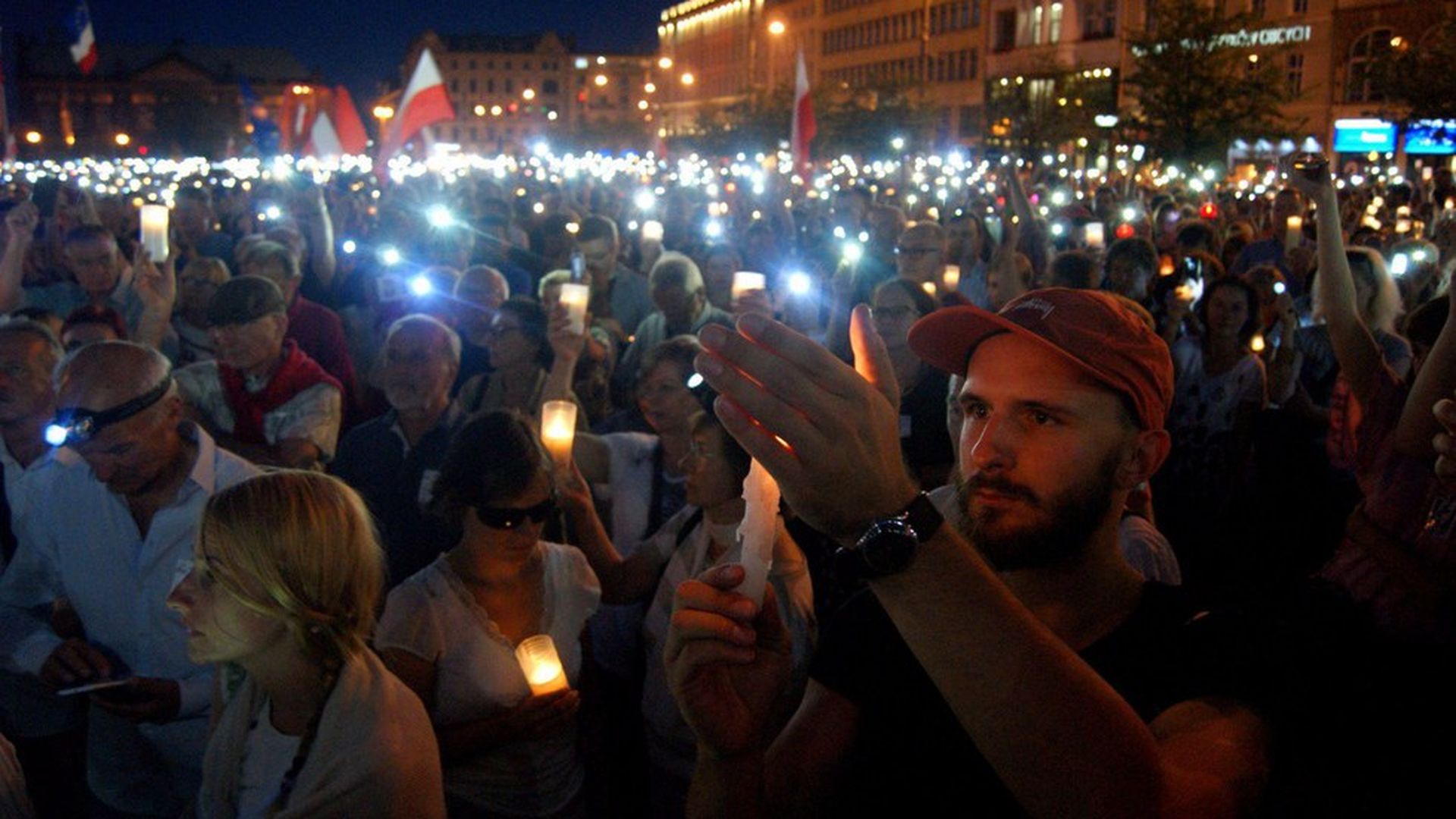 Strains of populism continue to rend Europe, as a Polish government move to weaken judicial independence triggered protesting crowds on Thursday night estimated at nearly 100,000 in Warsaw and other Polish cities, per Buzzfeed.
The protests broke out after the Sejm, the Polish parliament, okayed a bill that would compel all 83 of the country's Supreme Court judges to resign, apart from those appointed by the ruling Law and Justice Party. They would then be replaced by the Minister of Justice. The bill must now be approved by the Senate, which could vote as early as today, and signed by President Andrzej Duda.
Critics say the move will be fatal stroke against Polish democracy. Duda has disputed that, and attempted to compromise by saying he will veto any bill that excludes a 60% threshold for the approval of any new judge. But some EU officials say that, should the bill become law, Poland could trigger a suspension of its voting rights within the EU.
Why it matters: Along with Hungary, Poland has been drifting further and further away from the democracy established a quarter century ago with Eastern Europe's break from the Soviet Union. Their shift, along with Brexit, is complicating unity on hard political questions within the already-fractious EU.
Go deeper