Pro-Trump media is getting harder to ignore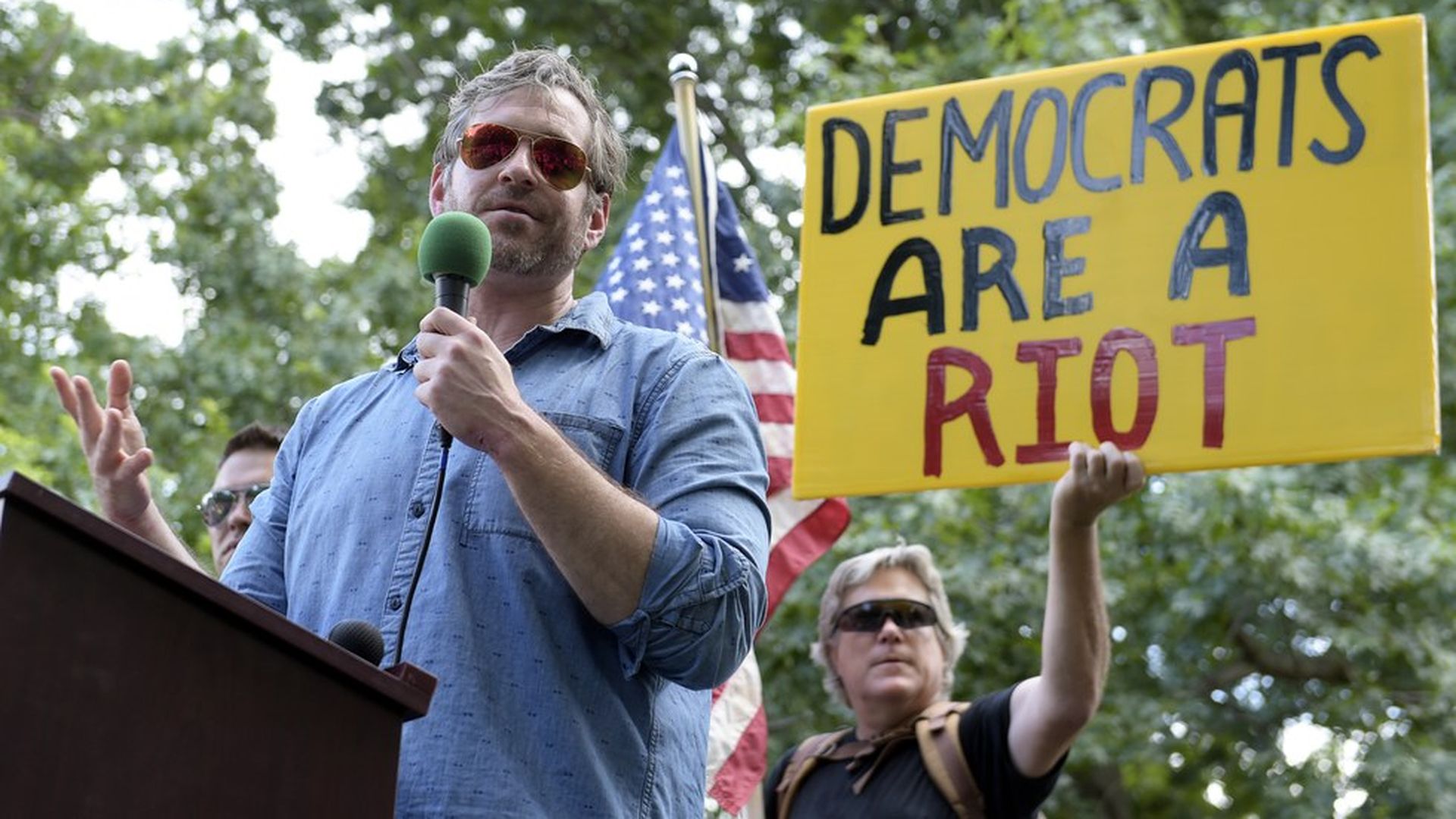 Before the tweet left President Trump's fingers, alt-right digital media personality Mike Cernovich had already reported to his 323,000 followers that Reince Priebus was being replaced as chief of staff:
Earlier in the week, Roger Stone, on InfoWars, claimed that John Kelly was under consideration for Priebus's job — two days before the New York Times reported it.
.@infowars Exclusive - @realDonaldTrump considering Homeland Security Sec John Kelly for WH CoS.
— Roger Stone (@RogerJStoneJr) July 25, 2017
A week prior, Cernovich reported that Priebus was planting hit pieces on new White House communications director Anthony Scaramucci.
Days later, Scaramucci went on a vulgar rant claiming Priebus was the source of leaks in an interview with the New Yorker.
This isn't a brand new phenomenon either. In April, Cernovich tweeted: "Breaking news! Possible air strikes by the U.S. in Syria tonight" on the evening that Trump ordered missile strikes against the Syrian regime. Earlier in April, he beat Bloomberg to the story that former National Security Advisor Susan Rice requested the identities of Trump associates included in "incidental" intelligence surveillance.
In February, controversial internet personality Chuck Johnson claimed on GotNews.com that White House deputy chief of staff Katie Walsh was responsible for leaks to the press. Walsh was ousted the following month, and Breitbart reported that the Johnson story triggered her departure.
The flip side: Cernovich spearheaded the 'Pizzagate' conspiracy theory and claimed that Hillary Clinton had Parkinson's. InfoWars founder Alex Jones claimed that 9/11 and the Sandy Hook shooting were inside jobs and that President Obama was the "the global head of Al-Qaeda." Johnson claims that Obama is gay and incorrectly identified the anonymous woman at the center of Rolling Stone's retracted campus rape story.
Why it matters: These publishers now appear to have White House access. The fake stories make it hard to spot the true news, but for others, the true news gives credibility to the misinformation.
Go deeper