President Trump, by the numbers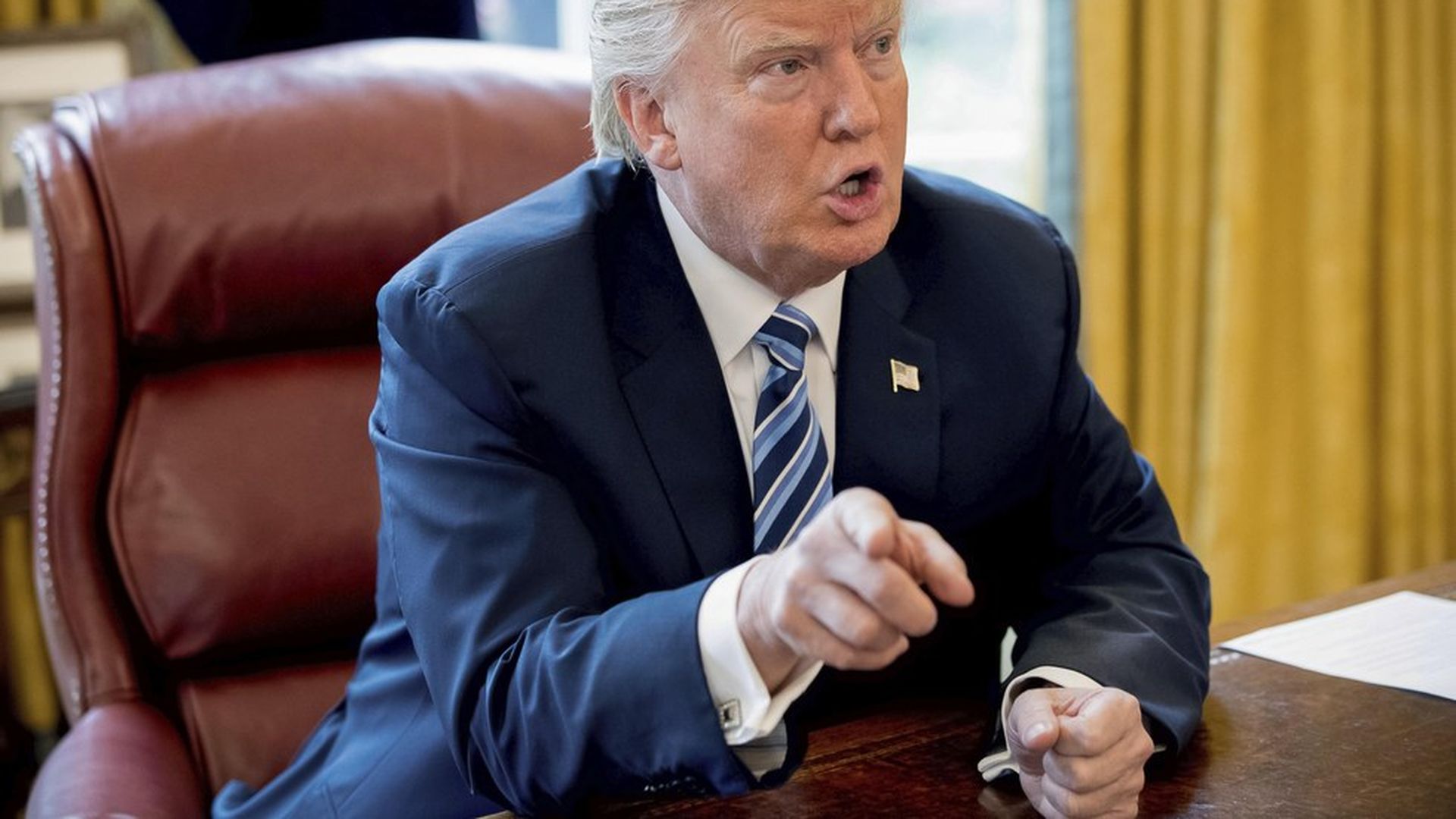 The legendary Mark Knoller of CBS News started keeping a few logs during the third year of President Clinton. Knoller's meticulous records grew to more and more aspects of presidential activity under Bush 43 and Obama. From the CBS booth in the White House briefing room, Knoller tells me his most often requested data points are presidential vacations, golf outings and news conferences.
Stats from the first 99 days, courtesy of Knoller:
Speeches and remarks: 145 (Teleprompters used at 28)News conferences: 9 (1 solo, 8 with foreign leaders)Interviews: 32 (of which Fox has gotten 9)Golf: 17 outingsMeetings with foreign leaders: 17Flights on Air Force One: 28Flights on Marine One (the white-topped chopper): 30
Domestic trips: 15Foreign trips: 0# of states visited: 11 (none west of the Mississippi)Trips to Mar-a-Lago: 7 visits (all of part of 25 days)Visits to Camp David: 0Bills signed into law: 28Executive Orders signed: 30
Worth the click: Cartoonist Steve Brodner for the WashPost, "An illustrated guide to President Trump's first 100 days" — with key, "Who's who and what's what."
Go deeper