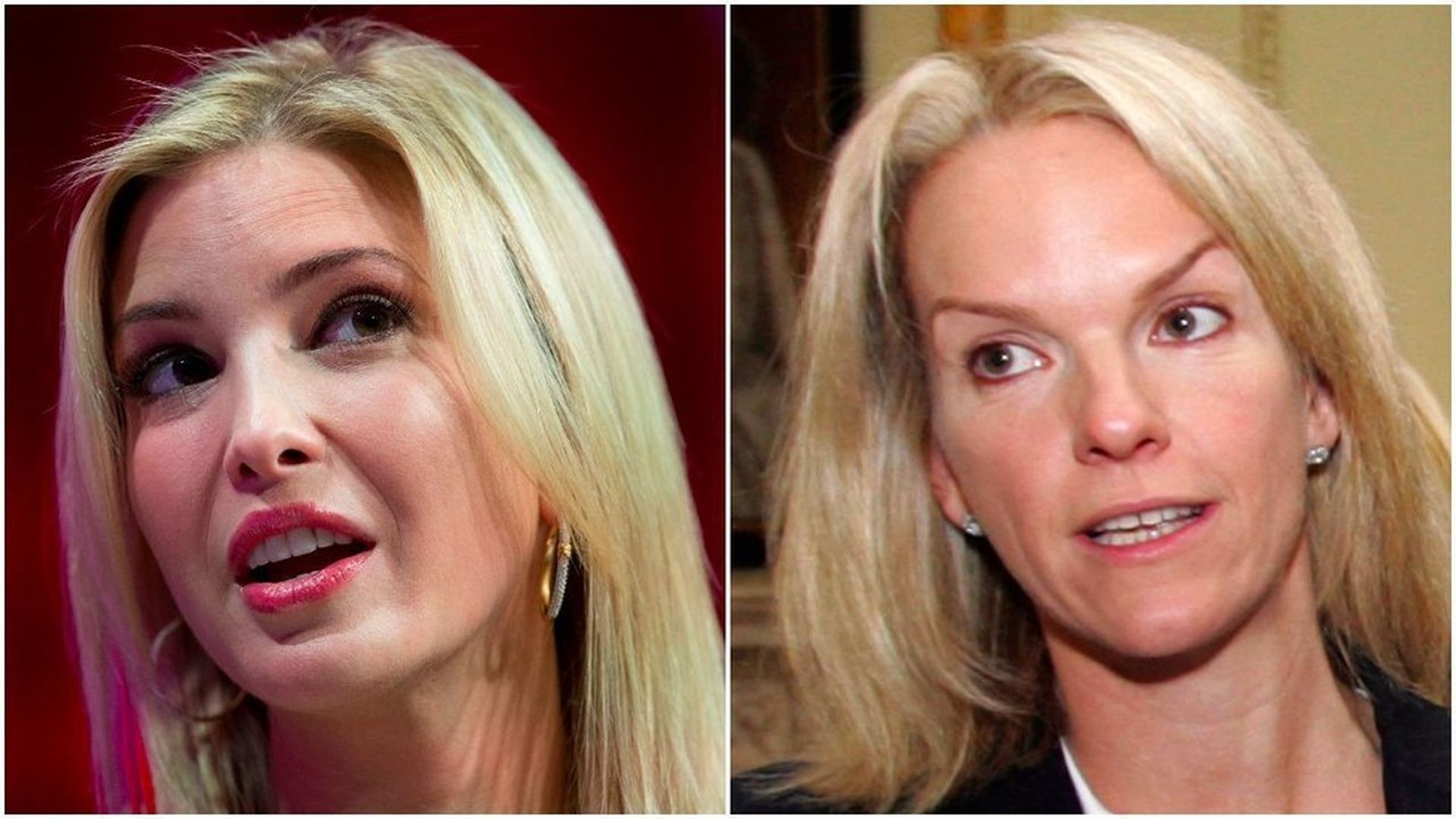 Powerful women are a theme in New York magazine's Work Issue:
Caitlin Flanagan has a long piece on Ivanka Trump, "The People's Princess": "Sometimes, she seems not just essential to his idea of being president; sometimes, she seems the point of his being president. ... [Trump] is Lear — 'All the power of his wits have given way to his impatience' — but Lear with only one relevant daughter, and to her has fallen the task of keeping his terrifying impatience from destroying not just their shared empire but the world itself. He is strangely dependent on her now. And so are we."
Gabe Sherman, in a piece on the "toxic" workplace culture at Fox News, reveals: "The Murdochs are quietly looking for a new programming executive to run the network. ... James wants to recruit David Rhodes from CBS News (Rhodes is under contract). Rupert is interested in Wall Street Journal editor Gerry Baker, or Rebekah Brooks. One source said Rupert's daughter Elisabeth is also being discussed as a candidate."
Go deeper