Poll: Vast majority of Americans support DACA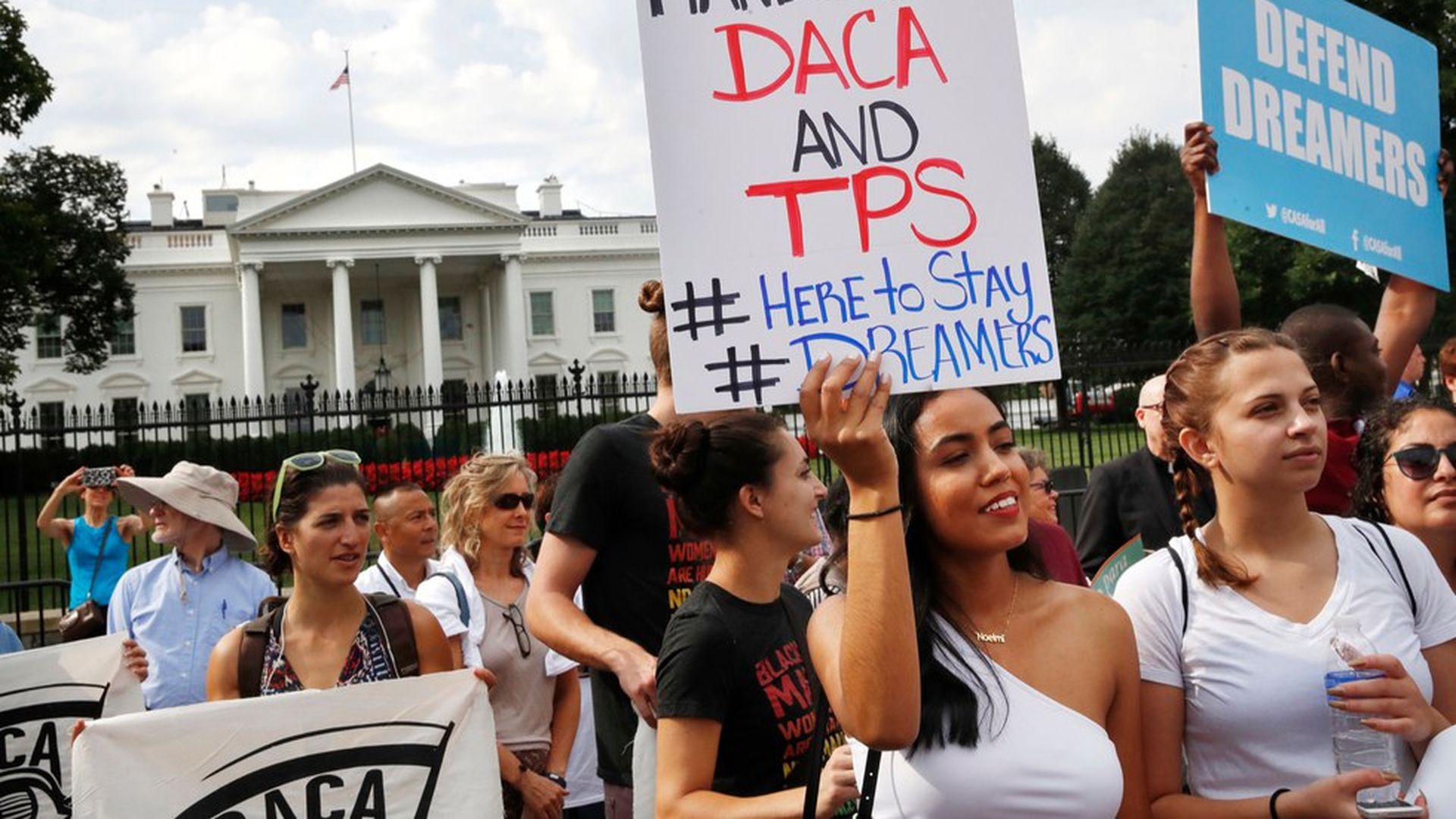 The vast majority of Americans — 86% — support keeping DACA in place for undocumented immigrants brought to the United States as children, according to a new ABC News/Washington Post poll.
The big takeaway: DACA seems to be one of the rare issues that manages to transcend party lines in today's polarized political system with support from three-quarters of Republicans and 97% of Democrats. Conversely, with a general question about Trump's handling of immigration, the poll's numbers take on a more-expected partisan split — with support from 75% of Republicans and just 10% of Democrats.
Go deeper