Poll: Public generally approves of Trump's Harvey response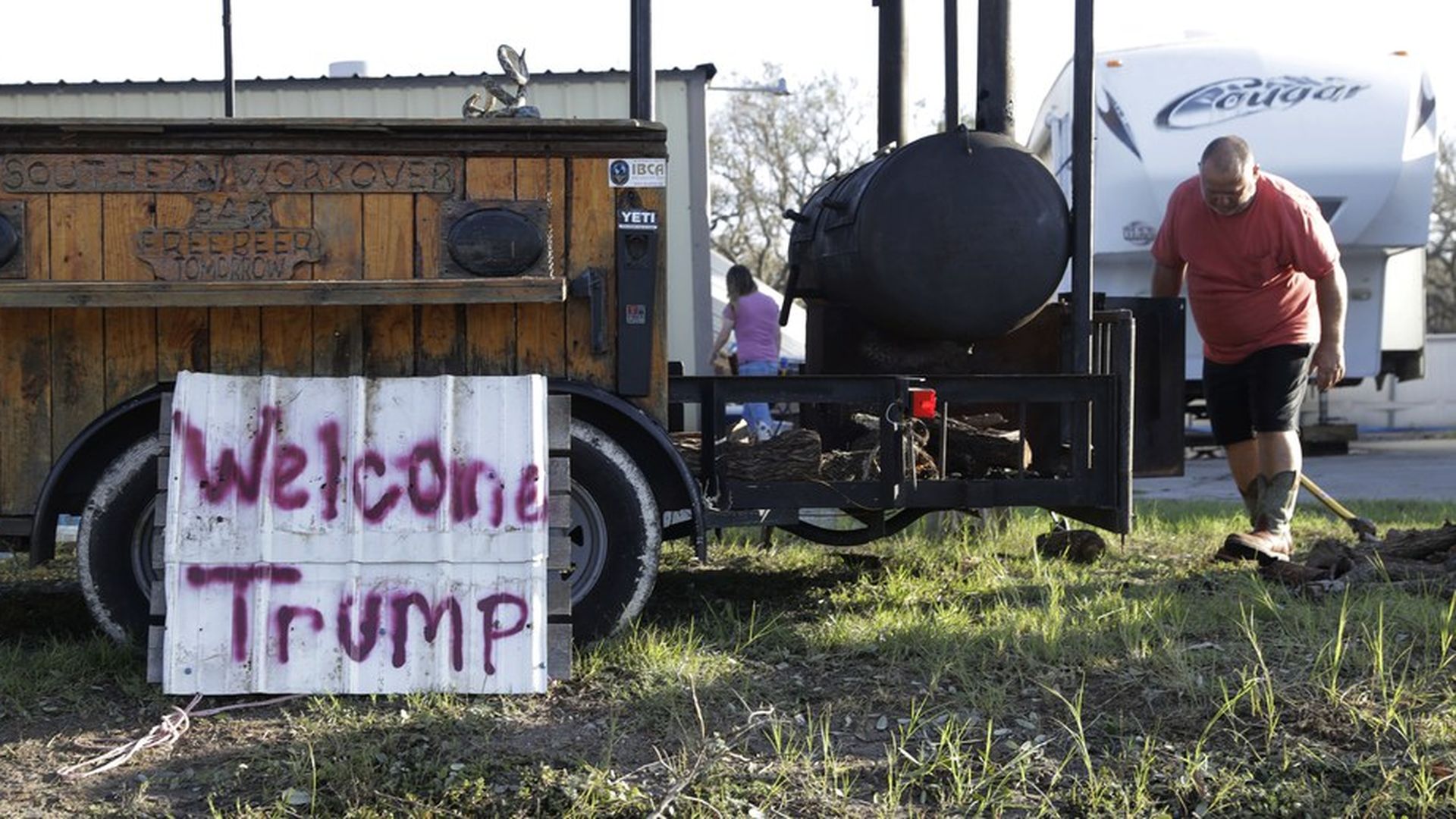 A new Huffington Post/YouGov poll found that a plurality of Americans have a positive initial reaction to the way President Trump and the federal government have handled the response to Hurricane Harvey.
Between the lines: Trump's overall approval rating is in the mid-30s, according to Gallup, so even some who disapprove in general are supportive of his response.
51% approve of the federal government's handling of Harvey, while 16% disapprove. 42% approve of Trump's efforts, and 24% disapprove.
32% said the U.S. currently spends too little on disaster relief, 33% said it spends the right amount, and only 6% said the country spends too much.
47% believes climate change played at least somewhat of an important role in Harvey, and just under a third believe it played little or no role.
Those impacted: 4% said they've been directly affected, 12% said someone in their family has been affected, and 22% said someone they know has been affected.
Go deeper