Poll: Most Republicans think Trump lies or exaggerates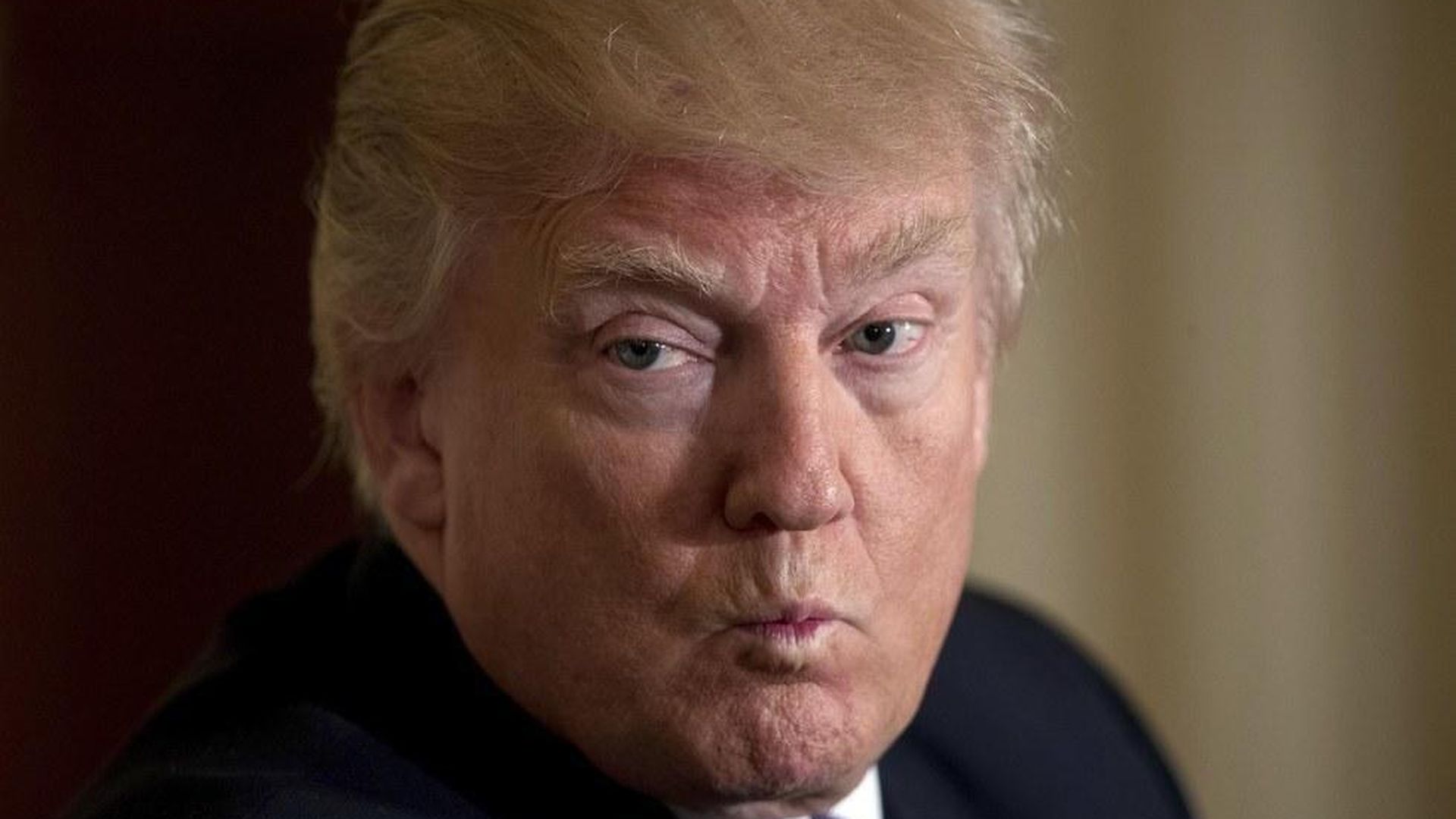 A majority of Republicans (68.7%) surveyed in Trump Country (Florida, Wisconsin, Ohio and Pennsylvania) think the president exaggerates or intentionally lies — but they don't care.
It's a sign of Trump's durability with his base, and an intriguing finding of a research project (3,491 likely midterm voters, interviewed by interactive robocall) by the Firehouse Strategies guys — GOP consultants Terry Sullivan, Alex Conant and Will Holley — and the big-data firm 0ptimus.
The firms gave Axios AM readers a first look at their results (full memo here):
"[E]ven more voters ... think ... Republican members of Congress [exaggerate or lie]. ... Yes, voters think Trump is dishonest, but he's not worse than other politicians."
"[M]ost Republican and independent voters say they won't punish Republicans in 2018 for failing to deliver."
"If Republican lawmakers face difficulties in midterm elections, it likely won't be for failing to pass big legislation."
"Nobody feels pressure from their base to compromise."
Go deeper