Poll: increased support for law enforcement solutions to immigration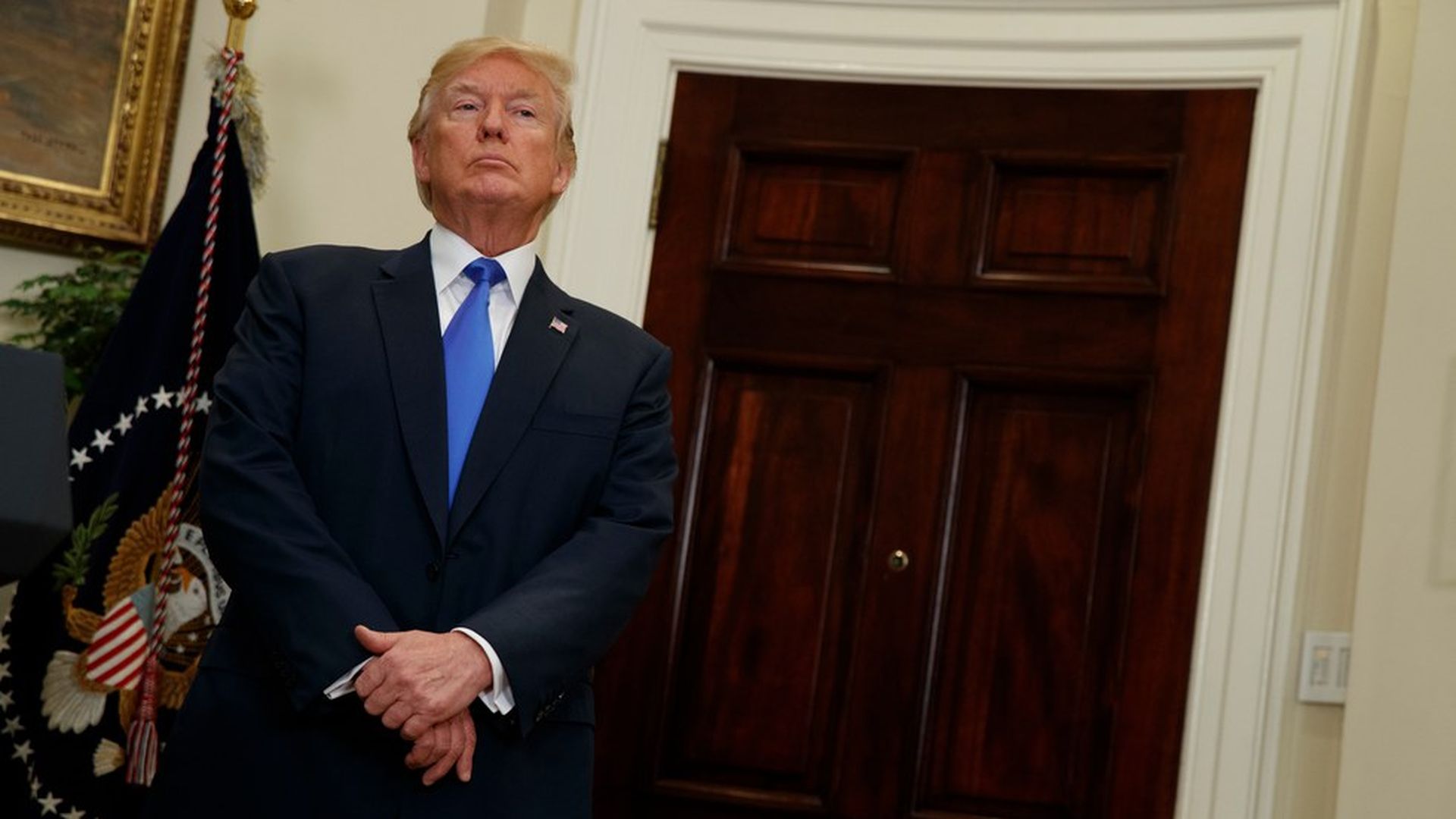 A recent poll conducted by America First Policies, one of the largest outside pro-Trump groups, found that many Americans support his proposed law enforcement solutions and merit-based reforms for illegal immigration.
Why it matters: Jeff Sessions announced today that Trump is ending the Obama-era DACA program,, which previously protected some illegal immigrants, who arrived in the U.S. as children, from deportation. And although this poll reflects Trump supporters' alignment with his approach to cracking down on illegal immigration through increased law enforcement and an overhaul of the current system, a Morning Consult poll from April found 73% of Trump voters supported DACA.
Key findings from the America First Policies poll, which surveyed 1,202 registered voters between Aug. 11-13:
76% of voters support increasing the number of Immigration and Customs Enforcement (ICE) officers. Trump has said he wants to hire a total of 10,000 more ICE officers and ICE arrests of noncriminal immigrants has doubled under Trump.
75% support Trump's effort to target MS-13 and other violent gangs and cartels.
64% support the No Sanctuary for Criminals Act, which would cut some federal grants to sanctuary cities. Jeff Sessions detailed the admin's plan for cracking down on these cities last month.
73% would support a new requirement that incoming immigrants must be able to support themselves financially.
64% of voters support legislation that would create a point system, ranking potential new immigrants on things like English-speaking skills and education levels.
Go deeper