Poll: 60% of Americans oppose ​Trump's Arpaio pardon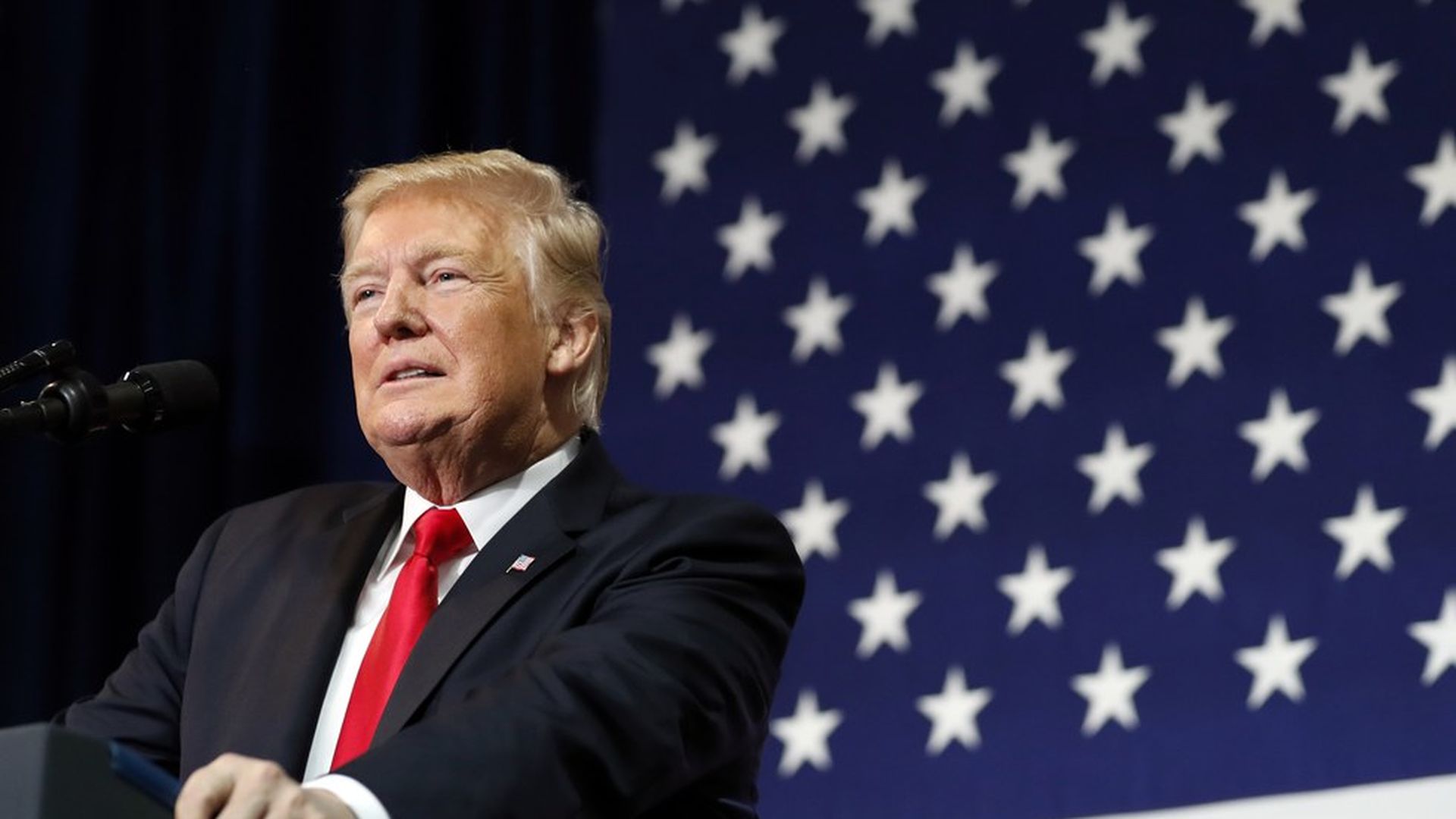 The majority of Americans disapprove of President Trump's decision to pardon ex-Arizona sheriff Joe Arpaio, according to a new NBC News/Survey Monkey poll, while nearly two-thirds said they support the Obama-era DACA program, which Trump is seriously considering axing.
Between the lines: Trump knew his decision to pardon Arpaio would enrage half the country, but he didn't care. And now, compounded with his aggressive stance on "Dreamers", his behavior is hitting him hard in the polls. According to Gallup, Trump's overall approval rating has remained in the mid-30s since Aug. 20.
The findings:
60% of those surveyed said they felt Trump's Arpaio pardon was "wrong", while 34% felt it was "the right thing to do."
64% said they support letting "Dreamers" remain in the U.S., while 30% oppose the DACA program.
71% said they felt undocumented immigrants working in the U.S. should be offered a chance to apply for legal status, while 26% said they believe they should be deported.
61% said they have an unfavorable impression of Trump, while 36% said they have a favorable impression.
59% said they disapprove of the way Trump is handling the presidency, and 39% said they approve.
Go deeper